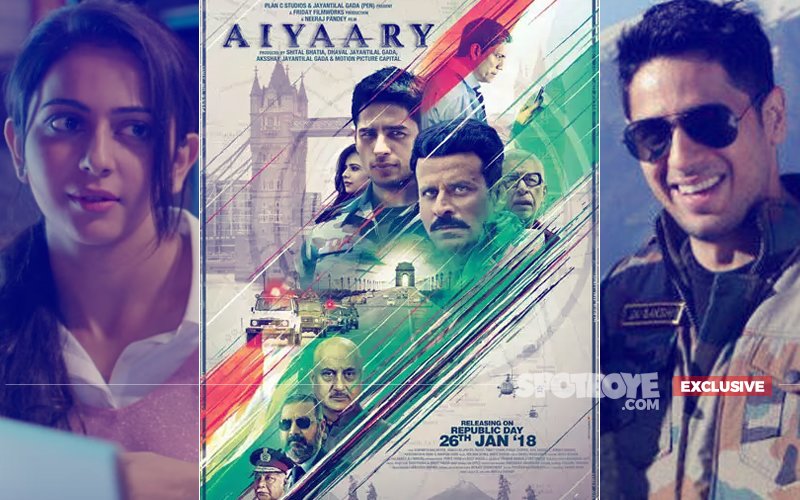 The man's recent offering Aiyaary hold your attention, but nothing surprising emerges from its box in its entire run of 2hr 40min.

Pandey keeps going back and forth- which was really not required- and the story keeps going ahead in a linear fashion.

Extremely well directed, but Aiyaary somewhat fails on its story telling and screenplay. Why couldn't the story of two army officers- who have fallen out- be told through a simple narrative? So yeah, the movie is a tad confusing in parts. Even Sidharth Malhotra's reasoning with Manoj Bajpayee justifying why he changed colours is not convincing.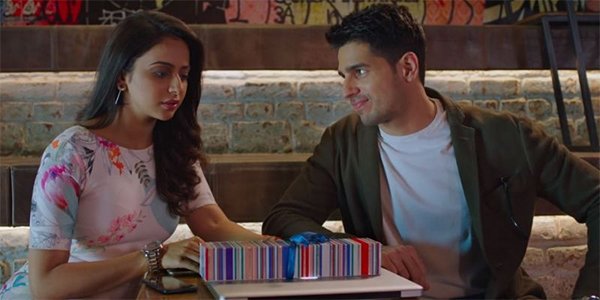 Sidharth Malhotra And Rakul Preet Singh

Malhotra is fine, but Kapoor & Sons still remains his best role till date.

Rakul Preet, who plays Malhotra's love interest, is a whiff of fresh air, clearly wanting to be herself and not the penciled heroine of today.

Do you really want to know how Bajpayee performs? The most underrated actor of today's times carries the film's entire quota of oxygen. What a brilliant performer he has been, even when he had just a 2-minute scene with Shah Rukh Khan in Veer Zaara. Watch him in his confrontation scene with Malhotra. Watch him in the scene where he apprehends Rakul and subsequently calls up Malhotra. Watch him in all his scenes with his senior, Vikram Gokhale, who consequently get a run for his money. Watch him in... rehne doh... this can't extend to 1200 words.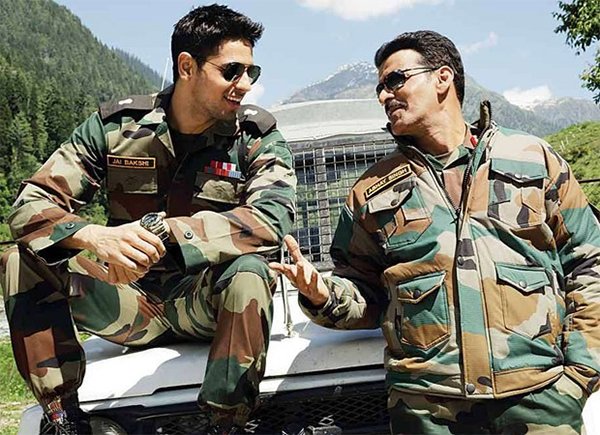 Sidharth Malhotra And Manoj Bajpayee

Pooja Chopra looks pretty and leaves a mark.

Naseeruddin Shah, being God's gift to Indian cinema though, continues to make you wonder how he fits into any part so seamlessly.

Anupam Kher is fab as usual, but perhaps couldn't refuse this minuscule role # A Wednesday #Special 26--- two movies which you can repeat at any given point in your life.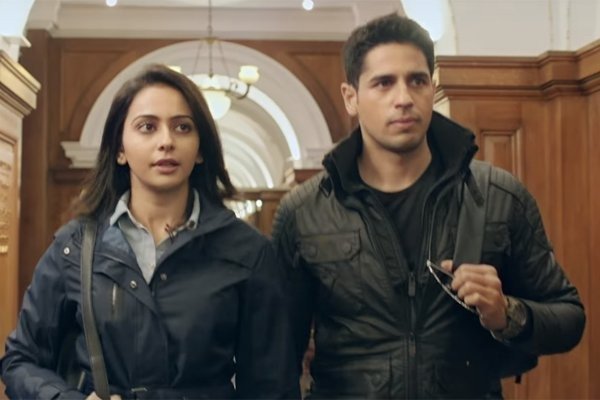 Sidharth Malhotra And Rakul Preet Singh

I'll go with umm... THREE.




Image Source:Instagram/Aiyaary/Youtube/ZeeMusicCompany