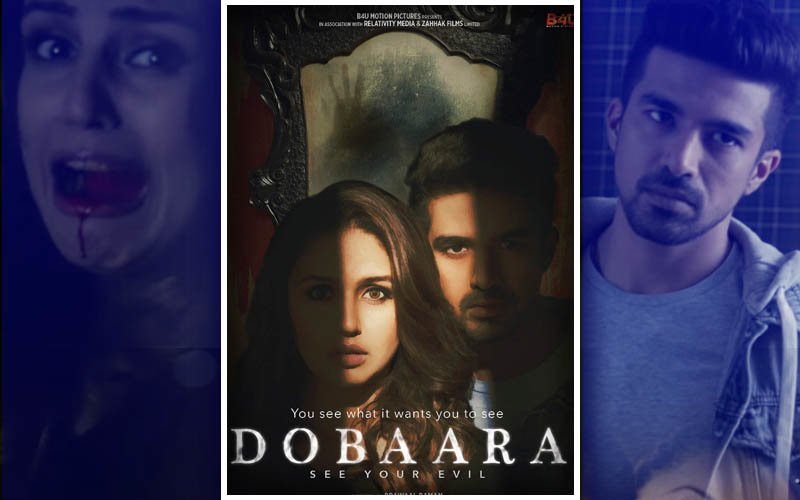 If you want to shiver, scream and devour a cone of ice cream, then this purported psycho thriller may just do the opposite. Why, why? Because the most scary element out here is a mirror. And for some supernatural reason, the refrain from that old song, which I lurv, Sheesha ho ya dil ho toot jaata hai (film Aasha, 1980) kept recurring while I attempted to prevent myself from sinking into deep slumber during this Dobaara flick.
For heaven's sake, show me something I haven't seen already. Indeed, my dil broke into pieces over the mediocrity of director Prawaal Raman's Dobaara See Your Evil ,an oddball title surely.
Let Mr Raman see his own evil or whatever, why should anyone else? This isn't a exorcism session, is it? Meanwhile, that darn sheesha refuses to shatter in this acknowledged remake of Mike Flanagan's Oculus (2013), which had gone pistachios over a Mirror Uncrack'd.
By the way, it's beyond human comprehension why an American paranormal yarn should be transplanted to the heart of Bollywood. If you ask me the good ole Ramsay Bros' Do Gaz Zameen ke Neeche could have done with a belated update. Or a plot, more organic to our conditions – plenty of ghost stories around you know – could have been attempted.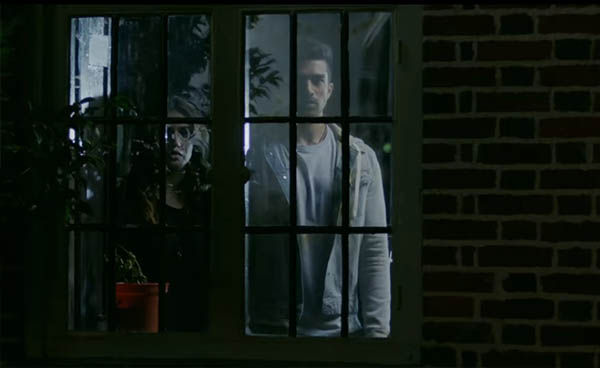 Huma Qureshi and Saleem Saqib in a still from Dobaara See Your Evil
Instead Raman opts to think western, employs an uneasy cross-breed style which is neither Ram Gopal Varma (in his Caesar salad days) nor Vikram Bhatt. And as his USP, the director offers the real-life siblings
Huma Qureshi
and Saqib Saleem as the spooked out becharas in this mirrorwaala thingamujig. And the outcome is about as scary as the reflection of your face after scanning those endless reports nowadays on the peacock's mating habits. Eeeeee.
Anyway, dus saal baad Natasha (Huma Qureshi) and brother Kabir (Saqib Saleem) meet up. Seems he has been in a mental facility for killing his father Alex Merchant saab, an artist of the canvas kind, who baap re baap had killed their mother (Lisa Ray, not quite aafreen aafreen here). Rather than swallowing a kill-chill pill, sister Natasha is hell-bent on proving her bhaijaan's innocence. Her prime suspect: the maha-malevolent mirror. Brrrr.
Chances are that in that Mirror Nagri, resides the aatma of a lady, a sensuous model (one Madalina Ballariu Ion). How come, chums? Kyunki once upon a time, she was in the throes of a passionate affair with artist daddy.
You got the drift? I didn't. Especially since the yarn-unspooling, located in a atmospherically dark Britain, plays around with flashbacks as if it were a game of football. Kicking forth and back, you see the Merchants, a happy-yappy family till the artist brought an antique sheesha to adorn his studio. In between,you're subjected to pyaari baheniya's tireless efforts to somehow push the film towards the end, so you can rush home to sigh out of major relief. Moral of the story, if any is, don't ever invest in a fancy mirror for your home décor.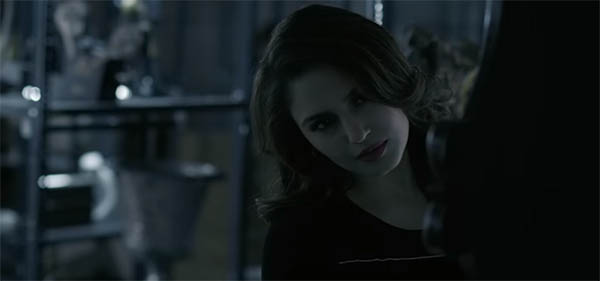 Huma Qureshi in a still from Dobaara See Your Evil
The science of psychiatry, any vestige of rationalism and last but not the least, common sense go for a full toss here. About the only time you're a bit shaken and stirred is towards the wrap-up portion.
Incidentally, Raman's filmography includes such eminently forgettable tall tales as Gayab (in which Tusshar Kapoor turned invisible thanks to divine intervention) and 404: Error Not Found (in which a science laboratory is haunted by a student who committed suicide).
Admittedly, Dobaara etc etc is a cut and a half above those relics, courtesy cinematographer Anuj Dhawan's visual fluidity and the plain fact that at least, a pair of siblings are placed centrestage. The sister's frenzied concern for the psychologically troubled Kabir could have been delineated with far more acuity and depth. Hmmm but that's asking for far too much in an endeavour which is rooted in cliches.
On the positive side, Adil Hussain – one of the finest character actors on the scene today – is impressive, investing his part with complexity and conviction. Saqib Saleem is serviceable. As for Huma Qureshi, usually a venturesome actress, she looks excessively coiffed and cosmeticised, to ring true.
So, should you try out this Mirror Mirror on a Vicious Waltz?
My humble opinion: only if you need a blast of the multiplex's strong air-conditioning on a scorching summer day. Otherwise, N for nightmare and O for Oh No.

Image Source: twitter/THEOFFICIALB4U & youtube/b4umotionpictures