Butt seriously, the rustic Romeo out here can kick backsides and presto, cure chronic spinal ailments. It's just as well that he practised his magic craft way back in the 1920s, or else today he would have encashed gazillions of bucks at a cool speciality clinic. No such luck.

Truly Firangi, a period, purportedly kickass-drama set during the British Raj isn't worth a narangi. Directed by Rajiev Dhingra and co-produced by its TV host-cum-actor Kapil Sharma, the outcome is a kind of Lagaan meets a Flat Gagsfest. Moan, drone.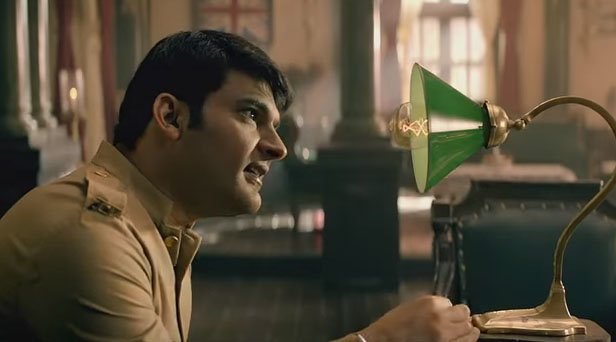 Kapil Sharma

Indeed once dear Aamir Khan had required a team of jejune cricketers to combat the goras. In this case, though, the Kick Maestro turns the wooden carved tables and more, almost single-handedly. Not a daunting task that, anyway, since the Brits as depicted by the director, are asking to be treated as nitwits.

Anyway, so there you are crisscrossing between locations in Punjab and Rajasthan (reportedly), yoked to Mangatram (Kapil Sharma sir), who irritates you like a hovering mosquito. Why? Why? Because he has this unorthodox notion, that the colonialists are super-duper peeps. Eeps. Serving as a disorderly orderly to Vilayati officer Daniels saab (Edward Sonnenblick), you could call our Mangu a Chamcha No. 1. Sad.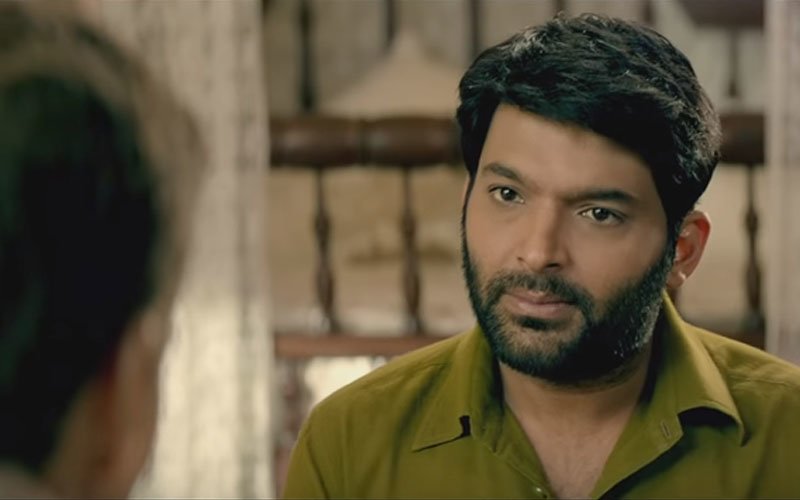 Kapil Sharma In Firangi

Surely, Mr Bharat Manoj Kumar, would disapprove of him vehemently. In today's Bollywood scheme of thwangs, your pro-Brit also notches up a gallery of naysayers, ranging from the gaon ki gori (Ishita Dutta) -- whom Mangu has fallen in love with, heads over mojdis – to the village elders engaged in the mounting struggle for the nation's independence. When, o when, will your zero-hero rebel against his own state of dependence

Patience, patience. Since the running time of F'rngi is some 160 minutes, the changeover takes a while, somewhat like a slow boat ride down the River Nile. At long last, apna Mangu realises the folly of his slavish ways, and you're sure now, ab aayega mazaa. Sorry no fun, you just snore away lightly till Mangu's new-found patriotic fervour is done, and glorified.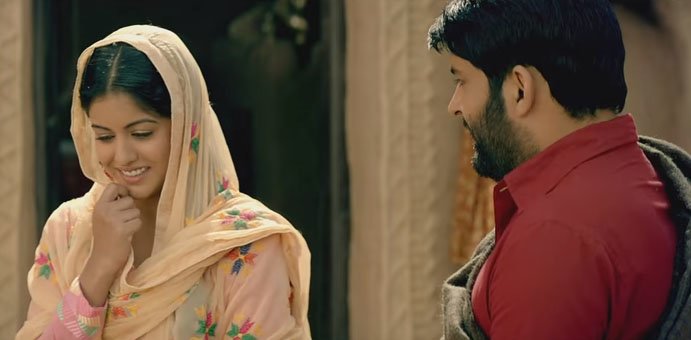 Ishita Dutta And Kapil Sharma In Firangi

Apart from the Brits, are there any other flies in the ointment on the scene? Sure there are. Take the meanie-beanie Raja (the ubiquitous but always excellent Kumud Mishra). In collusion with the British, the Meanie King, wants to take over the beleagured villager's bighas of zameen to build a liquor factory. Hic hic!

If this sounds straight out of an amateur fairly tale, so be it. Meanie, by the way, doesn't quite believe that it's all about loving your family. Oho, how come? Simply because he's quite jolly-ho even about organising the marriage of his daughter (Monica Gill) to Daniels sire. Strange.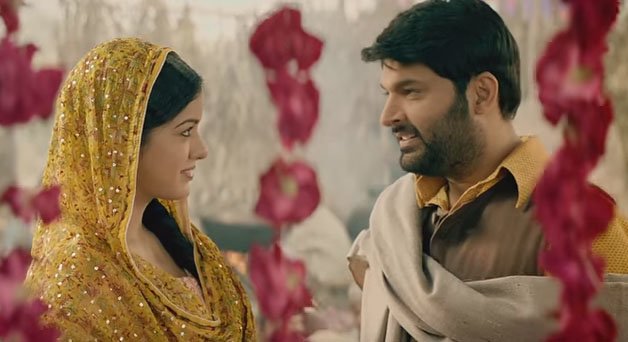 Ishita Dutta And Kapil Sharma In Firangi

As you might have deduced, the screenplay is a cat's cradle of confusion. If it's meant to be funny and zany, Rajiev Dhingra asserts he's not the director to deliver the goods. And if you're looking for basic niceities like a brisk tempo, a slick production design and imaginative camerawork, just forget it guys.

As cardboardish as they come, this showcase structured to exhibit the comic and romanceering talents of the lead star once again after Abbas Mustan's Kis Kisko Pyaar Karoon (2014), is an exercise in futility.

The supporting ensemble strive to do their hard day's work with due diligence. But that's it. If Kapil Sharma makes a point, it's simply this -- he should stick to the TV screen. Please, pretty please?

Unsolicited suggestion: Snore at home instead. It doesn't cost.





Image Source: Youtube/k9films