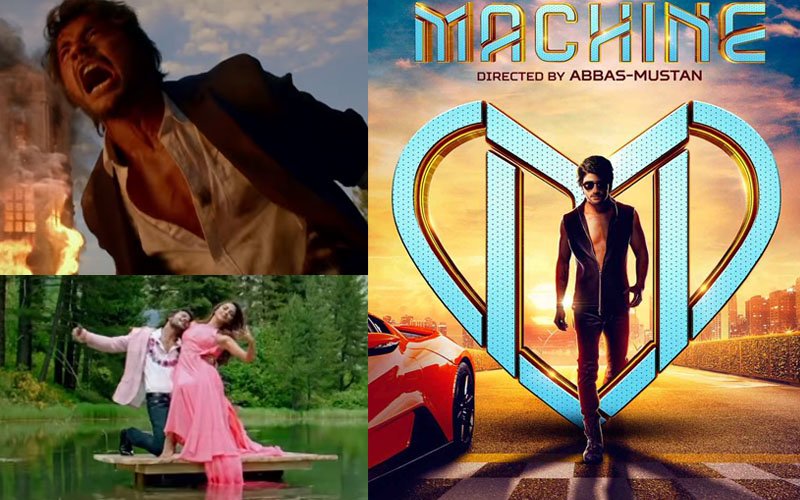 Star Rating: Not Applicable

Ya Mustafa, ya Mustafa – son of Abbas, the gent in white, the signicant other of the duo Abbas-Mustan is here. Oh dear dear, alas this launch pad for the beta by the former alpha directors, turns out to a travesty, frequently prompting you to howl out for mercy.
Why o why, did A-M do this to us? Or more pertinent still to Boy Mustafa who inadvertently displays as much life as an outdated Machine. By Jove really, the love-action-watchamacallit is about as watchable as staring for 148-minutes at a pressure cooker on the kitchen stove which refuses to come to boil. If at all, something happens, there's only hubble, recoil and trouble. The outcome, truly, is as about lasting as a soap bubble.
If you aren't paid stacks of cash to actually see how Bollywood's mighty stalwarts have fallen, stay far far far away. No point in bringing up those Baazigar days of A-M, although the duo entice you to. If a young woman was chucked off a terrace top in B'gar, indeed here a hillside cliff becomes the venue for the dastardly deed in M'chine.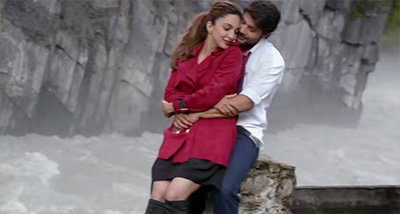 Image Source: youtube/PenIndiaPvtLimited
And of course, there's the patented use of eye-caressing locations (incidentally apna duo initiated the trend of aerial shots, inspired by Hollywood, natch). Plus there are characters – like the mandatory stalker – who may be more than meets the eye-eye-oh, not to forget the duo's staple laugh-raiser, good ole Johnny Lever whose antics strive to leave you in a high fever. Grrrrroan.
As for the music score, which the duo always had a sharp ear for, again it's no go.
So believe it or collapse, they opt not for one but for two remixes: Ek chatur naar (Padosan) and Tu cheez badi hai mast mast (Mohra). What's with this tampering of the vitage chartbusters, huh? Can't dig.
To hobble over to the plot illegibly written by Sanjeev Kaul, it has some gall. It's sorta to do with Ransh (Mustafa) and Sarah (Kiara Advani) who're crazy about fast cars. Sarahji is also involved in carrying out some charity work, it seems, but once she responds to Ransh's Aaja meri gaadi mein baith jaa look, finito. Head over high heels in love, the two wed and then tan tan ta ra, apni bechari Sarah is shoved over that cliff. Was it because of a tiff? Hell no, the plot now thickens and sickens.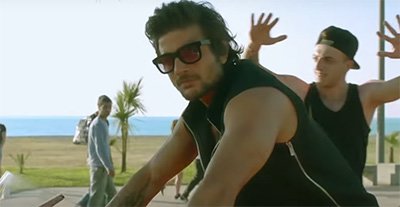 Image Source: youtube/PenIndiaPvtLimited

To spare you the ordeal of what transpires and perspires subequently, suffice it to say that there's the heroine's super-stern dad (Ronit Roy, a fine actor in the imminent danger of being typecast for a lifetime) who may or may not be diabolical. So is practically every character on the scene, convincing you that trying to make any sense of the goings-yawn are a no-win situation.
Like it or not, Abbas-Mustan need
superstar
names to make their thrillers-chillers-whatever work. They did get away by introducing Kapil Sharma in Kis Kisko Pyaar Karoon ( a hit yeah, but not my cup of poison). Like it or not, the bid to establish Mustafa as a star (who cares about acting?), find the duo at their lowest ebb, vending out roasted corn cliches even before the bhutta season has arrived.
Footnote: Once I looked forward to Abbas-Mustan slick-chic output. Machine, it breaks my heart to say, that I would recommend to my worst enemy.




Image Source: youtube/PenIndiaPvtLimited