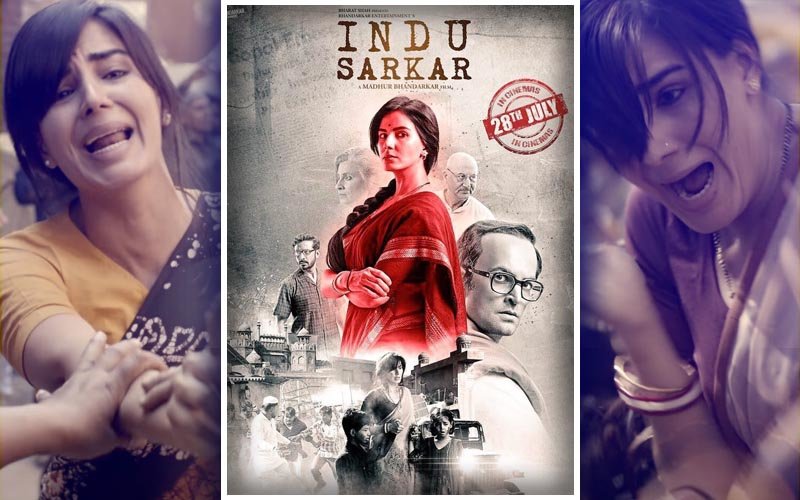 Lady Orphan – with a stutter a la Jagga Jasoos – is a wannabe poet. She's been indoctrinated into the belief that "shaadi aur bachche", in that order, are the essential goals for a woman, an she's about to rebel big-time against the system. That's a politically correct coming of age, you guess, in these times of 'lady-oriented' cinema from the Bollywood factory.
Groan and drone, though. The ever-topical Madhur Bhandarkar could have confected his anti-Establishment tract from a bakery set against the backdrop of any period of post-Independent India, be it yesterday or today. With Indu Sarkar, he elects instead, to travel back to the Emergency during 1975-'76. For some reason, he belts out his first (and hopefully last) period picture. No more focus on the fake-oh high society crowd, the wicked wicked ways of the rampwalk industry or the behind-the-scenes dekko at the drug-addled foibles of Bollywood (read Page 3, Fashion and Heroine), respectively.
Incidentally, despite lapses into tacky technique and hyper-exaggeration, these are far superior works from the former assistant to writer-filmmaker Gulzar. Yup, you read right. There is none of his mentor's sensitivity and dare I say, concern about the body politic as evidenced in Aandhi and Hu Tu Tu here. Abrasiveness, lame disclaimers and bombast are on full display in Indu Sarkar. Could it be the right film at the right time? Is there any form of agenda involved? I'll leave it to your powers of deductive logic.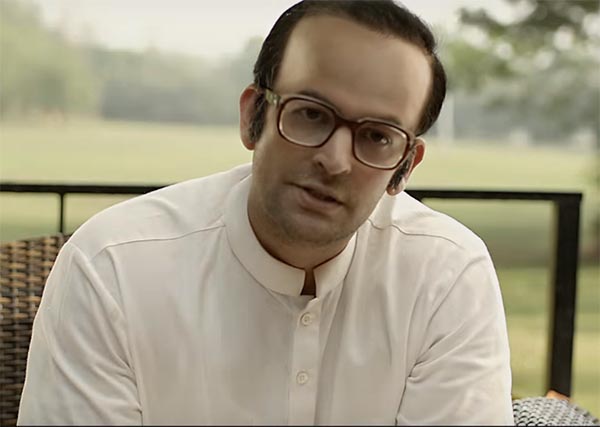 Neil Nitin Mukesh In Indu Sarkar
If looks wise there are near-replicas of Mrs Indira Gandhi (a quick cameo by Supriya Vinod with the obligatory white streak of hair) and Sanjay Gandhi (Neil Nitin Mukesh, complete with a pair of spectacles and receding hairline), they're not named. Rather in none-too-clever shorthand, they're called Mummyji and Chief. Come on, Madhurbhai, let's not get coy. No guts, no glory. In addition, the masquerade party is populated with duplicate versions of the goggle-sporting Rukhsana Sultana and the designer bearded Jagdish Tytler.
They and other cohorts comprise the fearsome, calculated to send-shudders-up-your-spine ensemble. Now, it's up to the fictionalised heroine Indu (Kirti Kulhari) – thus christened for ironical effect supposedly – to take a stand against the neo-dictatorship, as well as against her husband, an opportunistic civil servant (Tota Roy Chowdhury).
Unspool clumsy recreations of the maintenance of the Internal Security Act, forced nasbandi, the Turkman Gate demolition and miscellaneous horror, prompted by the Chief's irrevocable conviction that, "Emergency mein emotions nahin, mere orders chalte hain." For a film to be a valid political comment or critique, isn't it essential to see why the despicable deeds were done and offer some insights into the inborn unchecked power of the rein-holders, years after the nation's independence?
Naah, let's just follow the awakening of bechari Indu. Her heart bleeds for two orphans whom she brings home. Husbandji isn't amused. She aligns herself to a party, Himmat India, helmed presumably by Jayaprakash Narayan (Anupam Kher, oh-oh). For the filibuster of a denouement, fellow movie viewers, see you in court.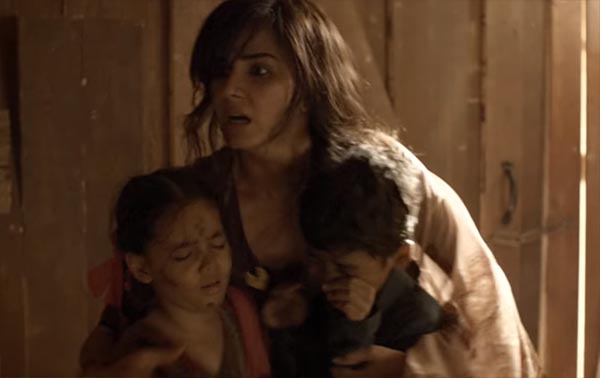 Kirti Kulhari In Indu Sarkar
Doubtlessly, we need political cinema – main or offstream – but Indu Sarkar isn't likely to be chronicled as a reference point for the time that was and why it was so. At most, this enterprise is strictly average.
There's no point in subjecting you to sound and fury, signifying precious little. And what do you know? There's even a qawwali break to calm your jangled nerves. The outcome is neither reflective nor eye-opening. For political acuity Satyajit Ray's Ganashatru (1990), an allegorical adaptation of Ibsen's The Enemy of the People, and Sudhir Mishra's Hazaaron Khwaishen Aisi (2005) arguably remain the most effective statements on unilateral governance.
All right, you can't expect Madhur Bhandarkar to be in the league of Satyajit Ray. No way. But you do expect the prolific filmmaker to evolve and mature with experience. Technically, the style is sledgehammer. As for the dialogue by Sanjay Chhel, the lines aim to be punch-packed than believable.
Of the acting crew, Kirti Kulhari does have her powerhouse moments, in the vein of her feisty act in Pink. Neil Nitin Mukesh is serviceable (more prosthetics than 'emotion'). And Tota Roy Chowhdry is sufficiently credible.
Unsolicited suggestion: Grab a nap instead.
Thumbnail Image Source: instagram/imbhandarkar & youtube/Bhandarkar Entertainment