All you need is love. Plus complications of the surmountable kind, a make-my-Euro-trip to chillax overseas locations (whoa, you even catch sight oif Rembrandt's monumental painting The Night Watch, largely out of focus in an Amsterdam gallery), and above all, superstar combustion. So presto,you have a ready-to-go glossy package of a movie, the sort which was the hallmark card of Yash Chopra.
And since writer-director
Imtiaz Ali
is playing Cupid for Jab Harry Met Sejal, do pre-empt plenty of dreamy-cum-profound comments on how romance is a magical mysterious tour.
Indeed, in Ali saab's cave, tears are shed furtively, a semi-operatic ballad is crooned by a blonde songstress about a sailor who headed for India never to return, heavy eye-contact implies lurrrrrv, not to omit black-and-white flashes of the mohalla back in a desi rural-land to symbolise homesickness.
Huh, so what am I saying? Point one: this jab tak hai romance is pretty predictable – the couple of startling twists towards the end can be guesstimated, making the rigged-marole a bit of a hey-I-knew-it-would-wrap-up-this way kerfuffle.
Second point: this gift-wrapped Bollywood bonanza doesn't quite shine a light, or dare I say uplift your spirits. In lieu of deluxe entertainment, there you are with a bickering (for starters) twosome taking off on a wild goose chase. Quack, before it melts into tedium.
Now unless you've been hiding under a Gibraltar-sized rock, the flurry of promos comprising mini-trailers, an official trailer, soundalike press and net interviews, must have already pubbed you into the kernel of the tutti-frutti plot. Viz: opposites attract, never mind the serious age-gap, personality differences and ethnic quirks. Such is romance, oh weary dearies.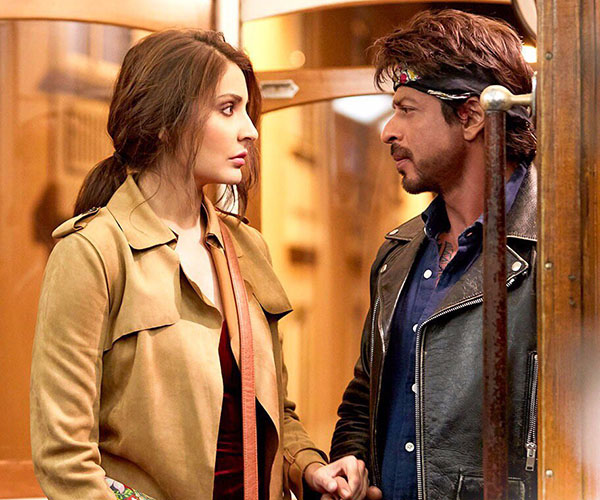 Shah Rukh Khan And Anushka Sharma In Jab Harry Met Sejal


There you are, then, with apna Harinder Singh Nehra aka Harry (
Shah Rukh Khan
), a tourist guide who announces that he is of 'bad character'. Which means he's footloose, free and hits on girls galore. That includes a German fraulein who rages away about being treated terribly in subtitles. Unstymied, like a 'kisaan' Harry still sings way out louder than a tractor, since that's the way it is or supposed to be, in the Punjab wheatfields.
As for Mumbai's Sejal Zaveri (
Anushka Sharma
), born to a Gujarati diamond business family, she's on a whirlwind trip. Yaaay. But ooh what to do? She's flakey, drafts up a contract to delete the possibility of legal hassles in case of intercourse, and so hangs on to Raju Guide of the New Age as if he were as cute as a stuffed teddy bear.
Meanwhile her desperate mission is to recover a lost ring gifted by her fiance, fleetingly glimpsed on Skype. Chaalo, Imtiaz Ali and Co. believe, gammat, majha guaranteed. A girl chase boy (??) charade is on.
"Aisa bhi ho sakta hai kya?" you worry constantly. Why on earth couldn't Sejal have acquired a duplicate ring;. Really, the encrusted diamond is no Kohinoor. Shh, don't ask for sense and logic.
Essentially a two-handler in which the other characters, major or minor, merely serve as bothersome punctuation marks. Wait. A nervous-as-hell 'criminal' nicknamed Gas (Chandan Roy Sanyal) does strive to grab some footage to raise giggles. In vain.
Ergo, Harry and Sejal talk, talk, talk and talk their heads off especially in the indoor scenes, as if they were elocuting lines for a stage play. Oddly at one point, the hyper heroine even asks, "Yeh gore log bhi crime karte hain kya?" ("Are white people also into crime?") Ulp either she's being facetious or she's been living on another planet.
Since the story is not at all the key factor, a bid's on to convince you that there can be a role reversal. The 'bad character' can turn over a new tree, and the prissy Ms Sejal can metamorphose into a bold butterfly. Elementary lesson this, with token nods to the old-fashioned notion: don't just jump into bed, guys. That sort of sanctimonious stuff. Huff.
Like it or not, Imtiaz Ali seems to be in a retro-moralistic mode.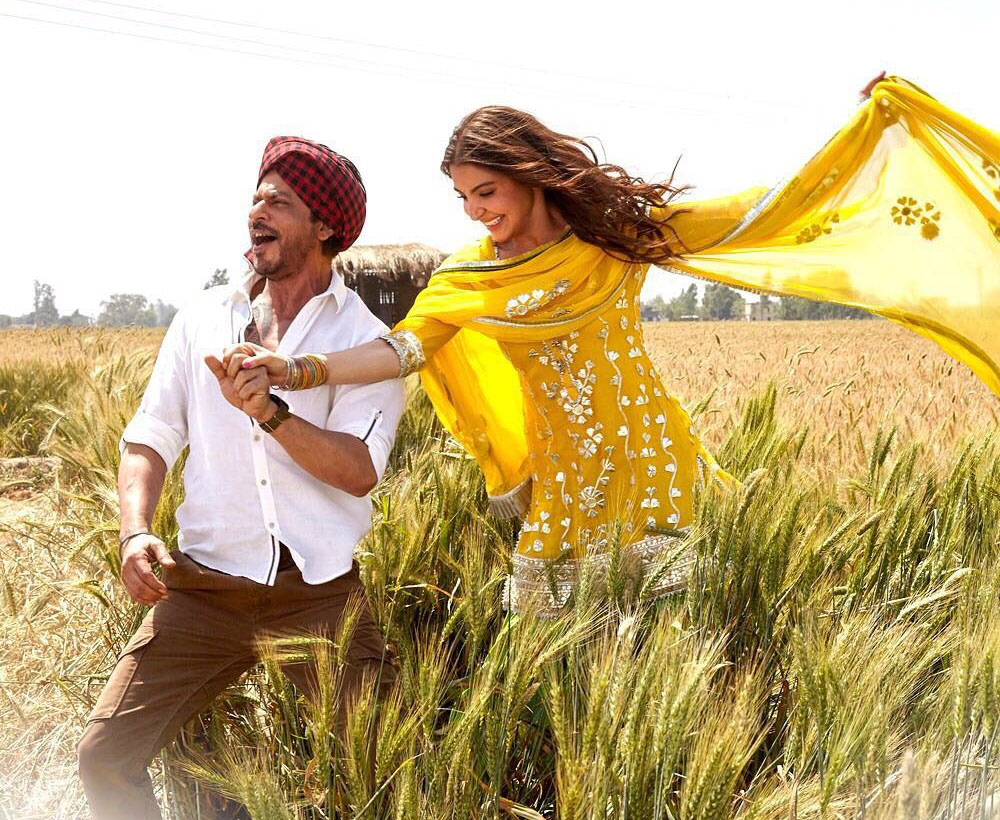 Shah Rukh Khan And Anushka Sharma's Desi Swag In Jab Harry Met Sejal

No interiors of the mind and heart explored here, in contrast to the incisive passages evidenced in his Jab We Met, Rockstar and Tamasha. A pity.

The outcome's visually sumptuous yes, as shot by DOP K. U. Mohanan, but the various Euro-spots often can't be distinguished from one another, as the narrative hops between Prague, Amsterdam, Vienna, Lisbon and Budapest. A map does inform you about where Harry-Sejal are headed next. If you can keep track of their itinerary, my sincere congratulations.

Vis-à-vis Pritam's music score, it yields the catchy Beech beech mein. But erm, what was that Phurr shimmy all about.

Ah, finally can the constantly-in-focus lead players salvage the enterprise? Only to a degree. Shah Rukh Khan's energy levels, tongue-in-chic persona, those expressive melting eyes occasionally darting the vintage Baazigar fire, are all intact. Over to Anushka Sharma. She's funny with a cultivated Gujarati accent, and executes her quixotic part with sufficient conviction. A plea though: could she quit widening her eyes into saucers? Thodasa subtlety ho jaaye please.

Maybe I expected more, much more than this two-and-a-half hour of verbosity. Perhaps Harry shouldn't have ever met Sejal.

Should you meet them? Sure if you're not the sort who objects to going out on a blind date.




Image Source: twitter/RedChilliesEnt