So, everyone had this niggling doubt in mind if the film dealing with chums, Pad Man, would be an interesting one. Meanwhile,
Sonam Kapoor
in an interview had told me that '
You won't lose interest in the film for a minute
'. Sonam was bang on!
The first half keeps you engaged. And just when you think for seven minutes after the interval, with the Popcorn in your mouth, that R Balki (director) is losing the grip--- in comes Sonam and the film zips upwards to a very, very satisfying climax.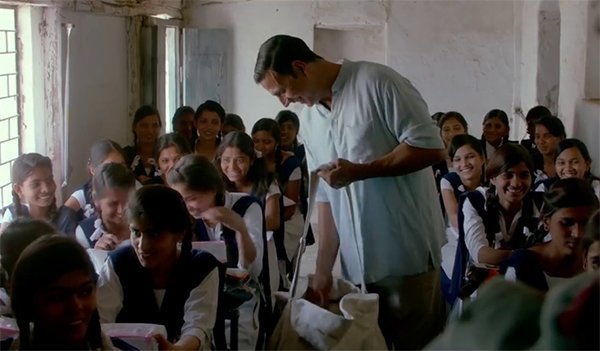 Akshay Kumar In Pad Man

Akshay Kumar
is outstanding. Award toh banta hai is mein for his bravado of playing such a role, even though his upcoming Gold looks to be running a hot race with this one. The man could have slipped in one scene, and you would have angrily branded him as a clown- the subject is so sensitive. But he walks on the tightrope and comes out with histrionics that make you whistle in joy. And his speech in New York in Linglish (yeah, not English or Hinglish because his name starts with L in the film!) deserves a standing ovation.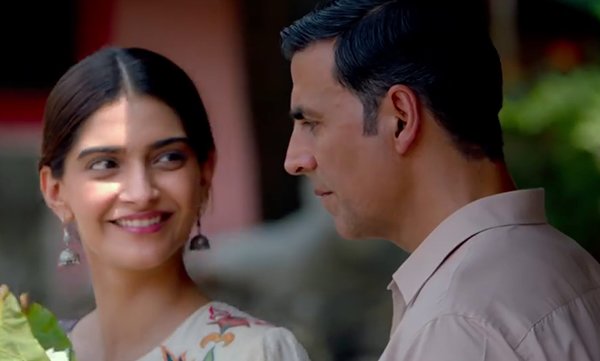 A Still Of Akshay Kumar And Sonam Kapoor From Pad Man

Radhika Apte
is brilliant. Here is an actress who I think can do any role. She is a lava of talent. Watch her in the scene where she breaks down to question Akshay's sanity. Watch her in the scene where Akshay calls her and the phone drops from her hand. Watch her in the scene where she asks him that why has he got so obsessed with his mission of providing hygiene between the legs to women.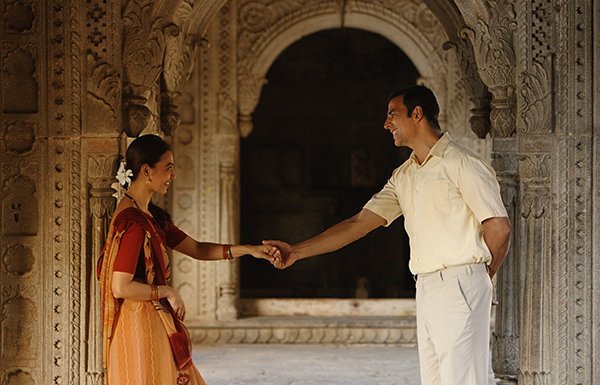 A Still Of Akshay Kumar And Radhikha Apte From Pad Man


Balki holds the subject like a master. His biggest victory is the track between Akshay and Sonam, and it leaves you with a lump in the throat. You just don't want them to separate, and candidly speaking, you don't want the film to end. But, do they really separate? Now, that's for you to see.
Team Pad Man- Akshay Kumar, the two leading ladies, captain of the ship and the producers Prernaa Arora &
Twinkle Khanna
- deserve a big pat on the back for giving us a sensible and entertaining film.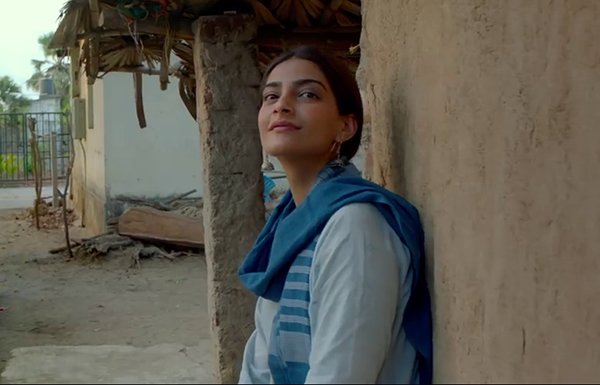 Sonam Kapoor In Pad Man


Sonam Kapoor is marvellous. Her performance is the best of her career till date. Yes, she is better than she was in Neerja. Don't believe it? What are you waiting for? Tuck in your shirt (statement intended--- and to be understood only when you see the film), go for it, and judge.
Sawaal hi nahin, ticket toh banti hai.
I am going with Four-and-Half.
Image Source: Youtube/ Zee Music Company