Ghost ghost na raha? It would seem so. The bhootni on the scene here is quite a sweetie-pie soul (somewhat on the lines of the vintage comic-strip cutie Casper the Friendly Ghost) who's been nestling within a tree ever since the pre-Independence era. Boo hoo?
Not really. Bhootni Shashi of Phillauri, directed by first-timer Anshai Lal, doesn't shed copious tears. Neither does she stalk a haveli carrying melting candles nor wear laundry white. She's quite bindaas, which is a relief from the lonely ladies in white who have infallibly sashayed through forests infested with rats-'n'-bats. Now this may be a negative virtue, but vive la difference.
Hitch is that this saucy Shashi ki aatma (Anushka Sharma) can't really sustain a 140-minuter which often strikes you as a Halloween party without a pumpkin. The narrative lacks that howlariously funny component essential to prompt you to laugh out loud. Instead, you titter or smile occasionally. And woe betide, you also go dozey when the storyline gets stuck in a groove. Like it or not, the novelty of the Tree Lady begins to dry up.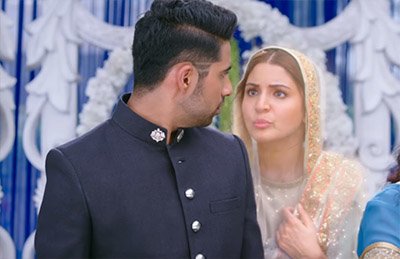 Image Source: youtube/FoxStarHindi

The screenplay just can't get over the idea of a sort-of-born-again Shashiji driving a mansion full of people up the wall, or into a faintly bubbly bath-tub. The spooked ones are led by Kanan (Suraj Sharma), a dude with a westernised attitude, going banana chips over traditional customs which precede his marriage to the ho-hum teenage-hood sweetheart Mehreen Pirzada). Why why?
Seems he's 'manglik', entailing a marriage to a tree. Khalaas! The tree's been inhabited, you know, saalon se by our dear Shashi's spirit. And now, she's in the mood for some seriously ceaseless conversation. To be fair, you do tee hee, for a while.
Inevitably, time travel's on the agenda. Flashbacks zip you back to a bygone era. Sob, over to Shashiji's unrequited love for a poet-songster called Phillauri (kya baat hai, so that's where the movie title comes from) who vanished into the Punjab winter air. Poof.
The second-half is enlivened, to a degree, by the ethnic-flavoured songs. But the storywriter seems to have taken a break for lunch at a dhaba. And yup, you don't have to be a certified genius to know how the supernatural mash-up will finally bhangra its way to the helter-skelter anti-climax. Indeed, you've suspended your sense of disbelief quite sportingly, till the resolution becomes too much to digest. Burp.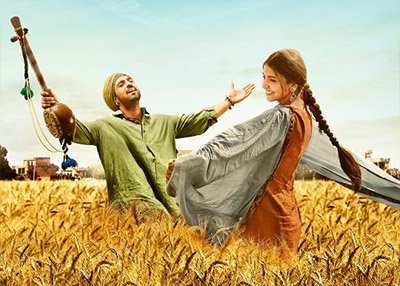 Image Source: youtube/FoxStarHindi

The film's undebatable assets are its neat production design, the Punjab locations and the zestful musical interludes. Erm, the special effects aren't exactly world-class. At best, they're serviceable, except for the over-the-top wrap-up.
Since it's an Anushka Sharma production, naturally she's more than inspired. Saucer-eyed and reasserting her flair for knockabout comedy, she's the prime reason for a dekko at this Bollywood bhootcom. Suraj Sharma (yes, yes The Life of Pi boy) has a likeable screen presence. Alas, Mehreen Pirzada just about makes the cut (avoid the cosmetic overload please, next time).
As for Diljit Dosanjh, he's especially effective in the intense moments. When it comes to getting romantic, alas he seems to be under the weather.
With all its pros and cons Phillauri is okay, a cut above the average. Meet the friendly ghost lady only if you have time, patience and money to spare.




Thumbnail Image Source: instagram/anushkasharma