Have you ever been wronged? You will clap. Have you ever ensured that the culprits were brought to book? You will whistle. Have you ever tried to write any chapter of your own destiny? You will sing. Have you ever raised your voice against the mess around you? You will dance. Have you ever treasured your honesty and not worried about the consequences that it would bring about? You will experience adrenaline rushing in your veins. Even if you have dismissed off all Rohit Shetty films until now, this one will make you feel that you ought to possess or inculcate the righteousness of Inspector Bhalerao aka
Simmba
. It will be an understatement to say that
Ranveer Singh
and Rohit Shetty have nailed it.
Many of us have grown up on badla stories and after a long time, we have one more such- umpteen nehle pe dehla dialogues (ain't giving even one away), unforgettable background score, hot police chases and dramatic court scenes. Almost everything is loud about this movie, yet it soaks in glory in its execution. You won't blink, you won't yawn. A simple story told in the most entertaining way. Does Rohit Shetty idolise Prakash Mehra, Manmohan Desai and Subhash Ghai? Maybe Yash Chopra, too. You can even draw a parallel to the famous Deewar scene wherein Iftekhar tell his accomplice that the kid who refuses to accept the money thrown at him, will grow up to become a big shot. Simmba has all the ingredients to become a golden chapter in Ranveer's career.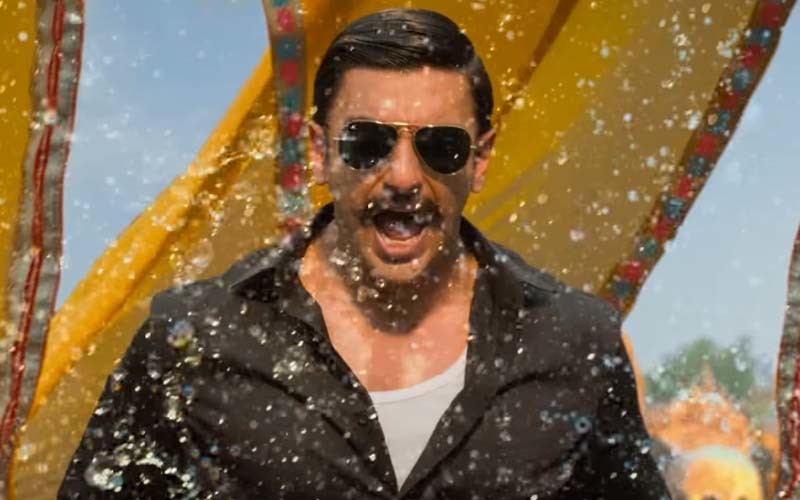 Ranveer Singh


Sara Ali Khan disappears from the film after sitting on the bike with Ranveer and returns to be only a part of the most pivotal scene towards the climax- but the youngster oozes charm and talent. Ajay Devgn walks towards you in his inimitable style (he loves doing that, doesn't he?) and gets a lusty cheer. Ashutosh Rana makes you teary-eyed, his camaraderie with Ranveer is epic. Sonu Sood has ample scope and he utilises it to the maximum, bet he will show his fight scenes with Ranveer and Ajay to his next generation.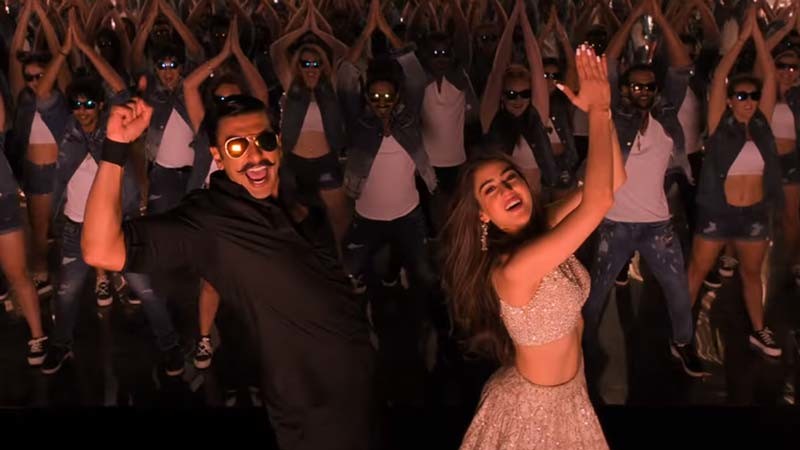 Ranveer Singh And
Sara Ali Khan
In Simmba
Over to the man who holds his twang and body language all the way to make Simmba his own and not an extension of Singham. Watch Ranveer in his confrontation scenes with Rana. Watch Ranveer's expression of shock when he's sitting beside the rape victim. Watch Ranveer modulate his voice when Sood straps him to a chair and tortures him. Watch Ranveer when he raids Sood's pub. Watch Ranveer when Sara tells him to say those three words. Simmba is an out-n-out Ranveer film and yet you won't feel that you're having too much of him.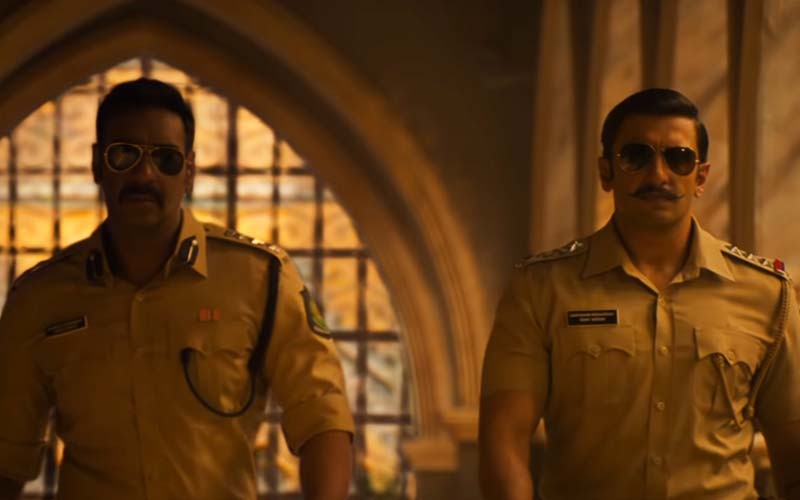 Ajay Devgn And Ranveer Singh In Simmba

Hats off to Simmba for hammering those messages again which the nation really wants to know: Why we prefer sons over daughters? Why we don't teach our sons to respect women? Why we give too much freedom to our sons in their growing up years?
And how can I not tell you that a big surprise awaits you in the end? Mind you, I am not talking about Devgn's entry.
I am going with THREE-AND-HALF.



Image Source:Youtube/T-Series,Reliance Entertainment