What's it about:
A little sardar kid, Sunny Gill, has a birth defect where his olfactory nerves don't work at all. Thus, he isn't able to smell anything. However, after a bizarre accident inside the chemistry lab at school, he regains his smelling power. Only now, he can smell things at a distance of 2kilometers, and can sniff perfectly what you had for dinner, lunch and breakfast the previous day. Sounds pretty cute till here right?

But in the second half, this cute little boy suddenly becomes the hero of the society and starts fighting crime. The rest of the movie goes on in Sunny solving the dreaded menace of a car thief in the society, just by his newly-found smelling powers.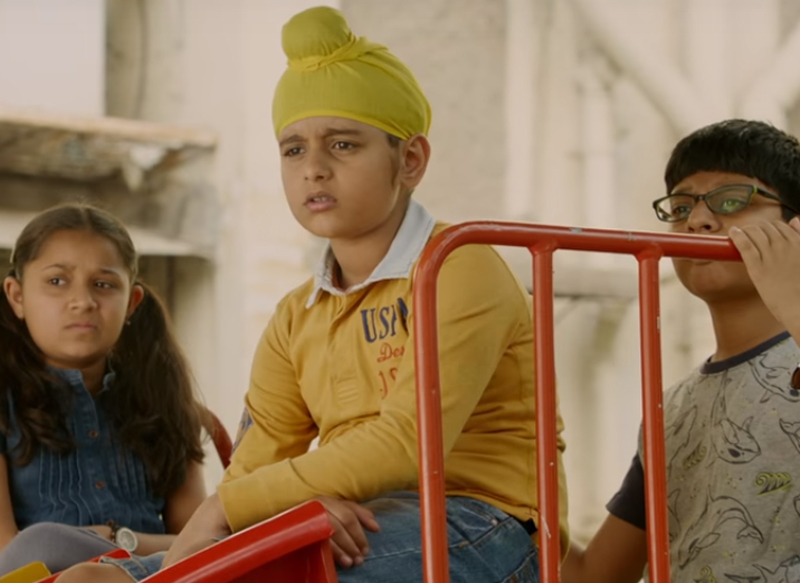 A Still From Sniff

What's hot?

The film has the flavour of the yesteryear children's films which helmed by CFSI, specifically targeting the school summer vacations. However, Amol Gupte's film doesn't have any social message as such which those films used to have.

Khushmeet Gill - the little kid who plays Sunny Gill in the film - is flawless. His acting may stammer a little at times, but that definitely looked cute on the overall aspect of the film.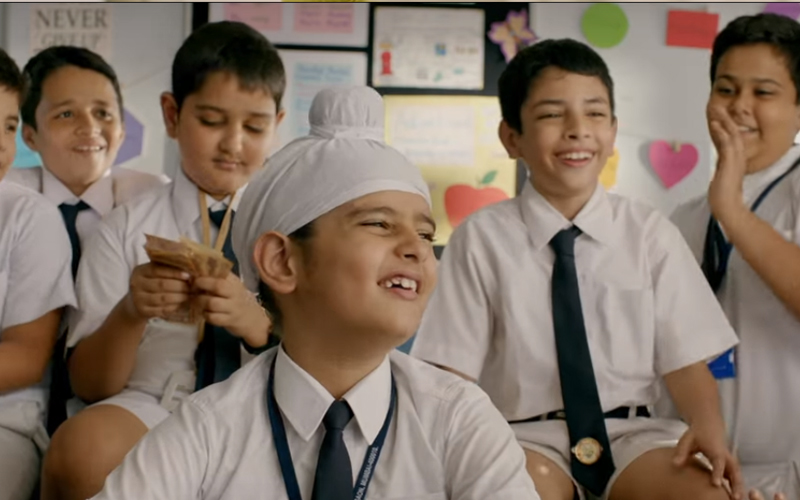 Khushmeet Gill In Amol Gupte's Sniff

What's not?

The basic plot of the film of a little kid suffering from a disease where he can't smell anything is novel, but the screenplay soon turns away from the innocence of that and enters into being a detective film, with no thrill at all.

While the other kids were promoted equally well like Khushmeet, none of them had that much screen time. They were performing well in the minimal screen space they received, and that could have been tapped into a lot more scenes and sub-plots. Sadly, that didn't happen.

Amole Gupte's direction isn't bad, but it isn't anywhere close to what it was in Stanley Ka Dabba (2011) or even, Hawaa Hawaai (2014). His previous films did have a social message, which is something you so look forward to in a children's film, however, Sniff is made for pure entertainment.

Also, when in the second half you see that the film turns into a detective film, you expect Amole Gupte to do justice to the genre by keeping the thrill intact. But that doesn't happen in even a single frame of the film. Even when the climax comes, you as an audience have already predicated the end. So, it kills your thrill of knowing what the detective mind of Sunny Gill has to find out.

Lastly, minimal promotion of the film might affect its box-office collections.

Verdict:

At little over one and a half hour, this isn't a bad film for children to watch. However, this isn't Stanley Ka Dabba or Hawaa Hawaai, so if you are not going to the theatre to accompany your kid, don't venture out to watch this one.




Image Source: youtube/erosnow & twitter/sniff