Last evening I happen to click on Befikre's latest song 'Khulke Dhulke'. Forget the song which was noise to my ears, I couldn't get over how Vaani Kapoor looked in the song. Here's a grab for your reference: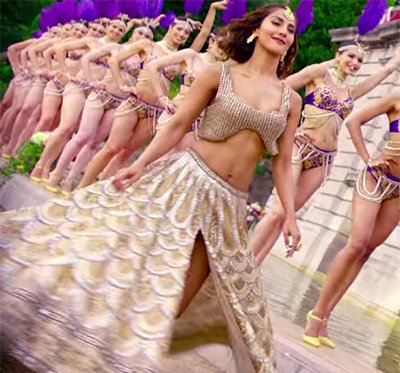 Image Source: youtube/yrf

This morning, I came across few pictures of Vaani Kapoor walking the ramp wearing the same outfit from the song. Ranveer and Vaani were walking for the Di'vani Fashion show at French Embassy in Paris. That was their way of releasing and promoting the latest dong from Befikre.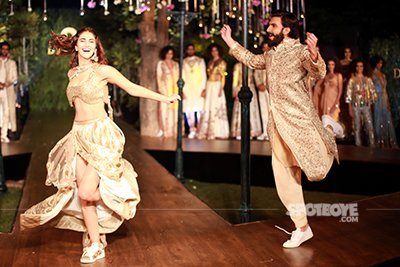 Coming to Vaani Kapoor, her appearance at the fashion show was pleasing. Although she wore the same outfit, there was a huge difference in the way she looked in it in the song and on the ramp. Nonetheless, the lehenga has a high-thigh slit, which is the current flavour of the season, kick-started by Deepika Padukone. So why not find out if Vaani could carry it off the way the queen of high-thigh slits did? Let's take Deepika's one of the first appearance flaunting the high-thigh slit at the IIFA 2016.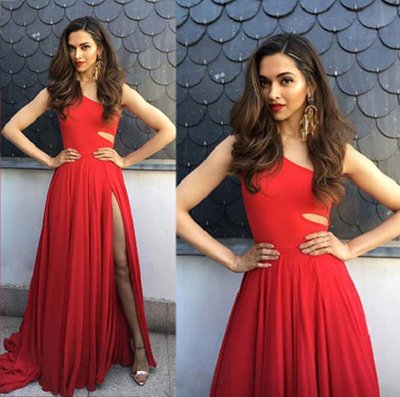 Image Source: instagram/deepikapadukone

For me, Deepika carries the sensuous slit far sexier than any other heroine in B-Town. Here are my 5 reasons why Deepika carried the sexy slit better than her boyfriend Ranveer's Befikre co-star Vaani Kapoor:

1. LEGGY LASS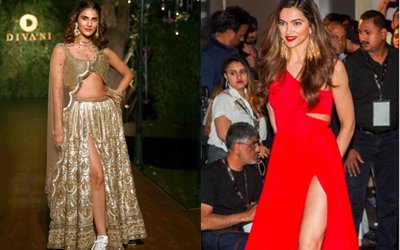 Image Source: instagram/deepikapadukone & Manav Manglani

Deepika Padukone's thighs are by far the sexiest in Bollywood. They are meaty yet toned. The cuts on her thighs show how much time she puts in shaping them so well. High-thigh slit as the name suggests, flaunts your thigh and if you don't have a good one then why flaunt? Although Vaani Kapoor is tall and slender just like Deepika, she has shed way too much weight to look as sensuous as Ms. Padukone.

2. HIPS DON'T LIE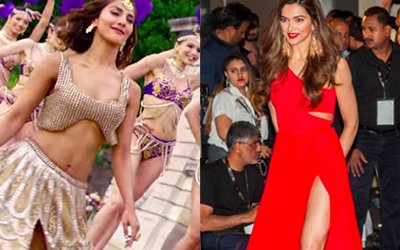 Image Source: instagram/deepikapadukone & Youtube/yrf
Vaani Kapoor you do have a hot ass and can closely compete with Deepika in that department. But Dippy's an inch ahead than you to bring out the boldness of the high-thigh slit a little better!

3. THAT CURVY WAIST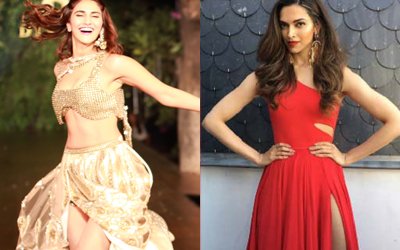 Image Source: instagram/deepikapadukone & Manav Manglani
With something as enticing as the high-thigh slit, one wants to see more of curves. What Vaani flaunts in this outfit is all abs and ribs show. Girl you're Indian, where are those sexy curves?

4. IT'S ALL ABOUT POSTURE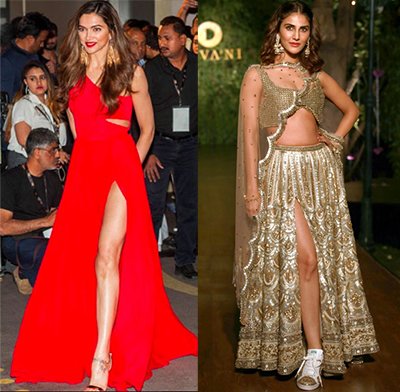 Image Source: instagram/deepikapadukone & Manav Manglani
We understand that the theme of the film is going weirdo, doing unusual Befikre things. May be comparing their foot wear is not entirely fair. But hey, without those stilettos or pencil heels, how can one walk with poise and sex appeal in those high-thigh slits?
5. DARE TO BARE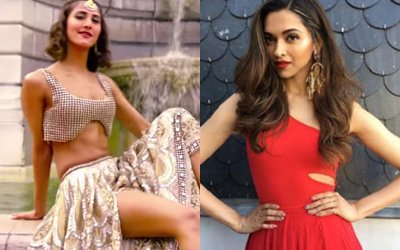 Image Source: instagram/deepikapadukone & Manav Manglani

It's also about how confident you are to carry that bold SLIT. If you notice Deepika Padukone's slit is much bolder than Vaani's. It's dangerously high, and you need a lot of attitude to carry that. Deepika Padukone scores an additional point there.

So, if you have got those raunchy thighs like Dippy, go ahead and flaunt it like her in those high-thigh slits!


Thumbnail Image Source: instagram/deepikapadukone & Manav Manglani