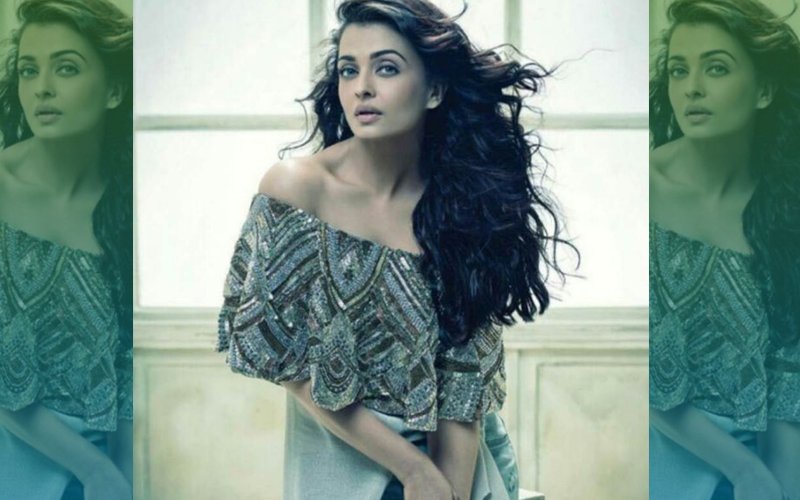 I don't know about others, but if someone would have asked me back in 2012 that would Aishwarya Rai Bachchan ever get back to looking as gorgeous as she did after delivering her first child, my answer would be a 'No'!

And so I thought when I saw her in Sanjay Gupta's Jazbaa, that she is back after a 5 year long sabbatical but still is not 'Aishwarya Rai Bachchan'-The beauty we know she is!

BUT, it all changed past few days, after seeing her latest photo shoot with Ranbir Kapoor which the duo shot for their upcoming film Ae Dil Hai Mushkil.



Image Source: pagalparot



Image Source: curiositygrows

The photos have gone viral over the few days, and we exactly know why! Look at Mrs. Bachchan rocking it and how! My best pick would be this glitter off-shoulder with ripped jeans. She is looking totally irresistible!



Image Source: curiositygrows

Love her smoky make-up and curled messy hair! When you leave Aishwarya in her natural element, she does wonders! But, I wouldn't take away the credit from Ranbir Kapoor for adding extra hotness to the picture. Their chemistry is crackling in the photo shoot, we wonder what would it be in the film!



Image Source: b44u



Image Source: gallerygreat

Aishwarya Rai Bachchan has made a lot of fashion statements and blunders as well. When it comes to the style world, she probably is among those who make a noise irrespective of it being negative or positive!

Last time the fashion gurus turned their head towards Aishwarya Rai Bachchan was when she walked the Cannes 2016 red carpet flaunting her purple lipstick. That became quite a trend thereafter!



Image source: venue

BTW I am not a very big Aishwarya Rai Bachchan fan, YET, I think she has changed the game with this killer photo shoot!


Thumbnail Image Source: curiositygrows