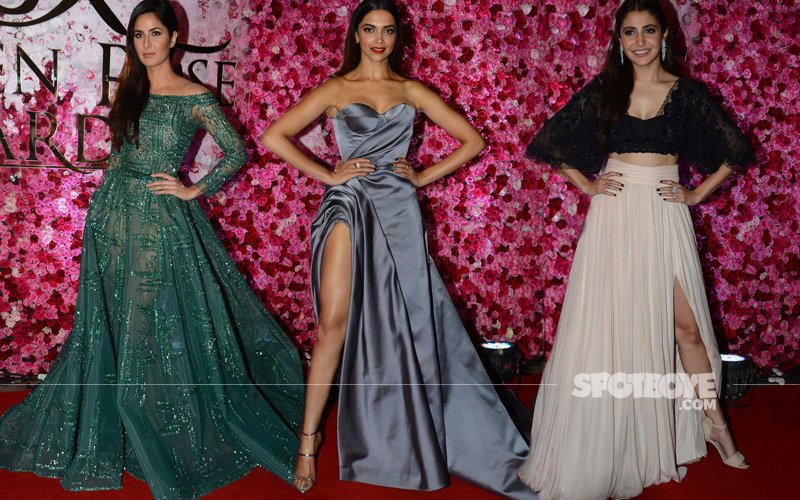 Deepika Padukone, Katrina Kaif and Anushka Sharma- all are linked to each other through a thread. Deepika is Katrina's ex-boyfriend Ranbir Kapoor's Ex while Anushka Sharma is Deepika's current boyfriend Ranveer Singh's Ex!

Isn't it twisted? But when all three walked down the red carpet of the recent awards night, at least their wardrobe wasn't twisted-thank god for that!

Although none of the ladies were at their best because they have given us much better appearances in the past, still they appeared pleasant, especially Deepika Padukone, because it was a relief and a good change from what we saw in the past few days from her closet. However, if I have to rank the three of them, my vote will go to Katrina Kaif and Anushka Sharma for the top slot.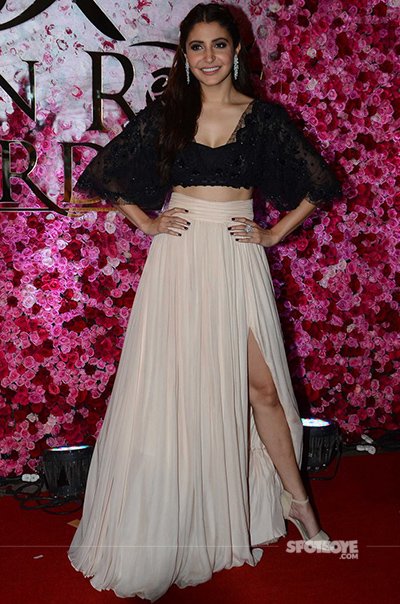 Katrina more or less, nails it most of the times with her red carpet look because she is not very experimental but it was a surprise to see Anushka Sharma looking so stylish because as compared to Deepika and Katrina, her style quotient graph has been rather low!

But at the Lux Golden Rose Awards Night, Anushka truly glowed like a 'Golden Rose'! She wore a simple ensemble- crop top with a skirt by Shehlaa and that's what set her apart. There was style, elegance and class in the simplicity. Special mention to her flirty hair-do and her abs!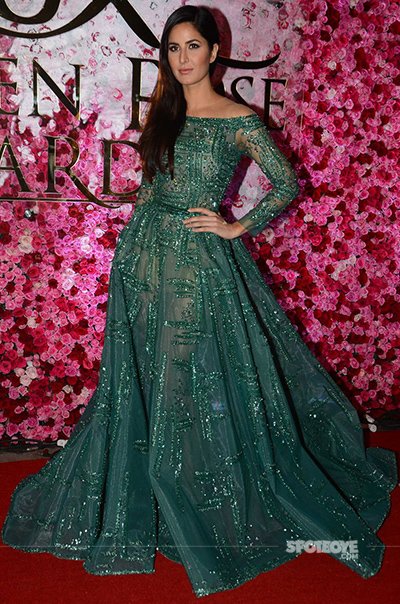 Ms Kaif wore a beautiful emerald green gown by Lebanese designer, Ziad Nakad. ONCE AGAIN keeping her hair and make-up simple, Katrina would have marked a 100 if she experimented a bit with those tresses. Full marks to the gown though!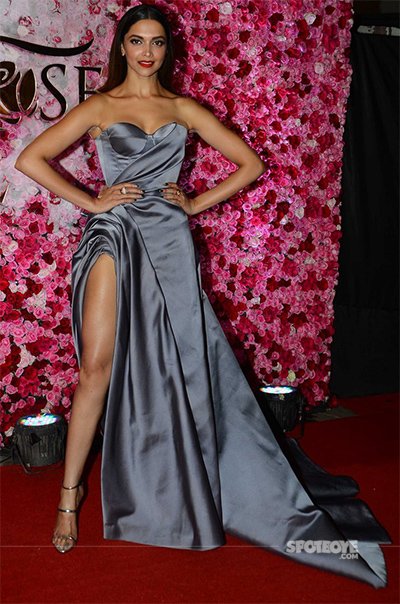 Here comes the diva 'Trying To Be Back In Action'. Dippy I would have slotted you higher on the Best Dressed List but my only complaint is because you have set your standards so high, this is not just 'There'! She wore a strapless grey metallic gown by Ralph & Russo. Wonder what's gone wrong with this fashionista's wardrobe! BTW, SpotboyE.com had told you about the buzz that Deepika is highly disappointed with her stylist over the EMA 2016 red carpet appearance (Is Deepika Firing Her Stylist After 'Bollywood Blunder' On EMA Red Carpet?, Nov 12)

Now, coming to the worst dressed, we have many contenders here, but best of the worst would go in this order:

Ileana D'cruz: Looks like she dipped herself in various paint buckets!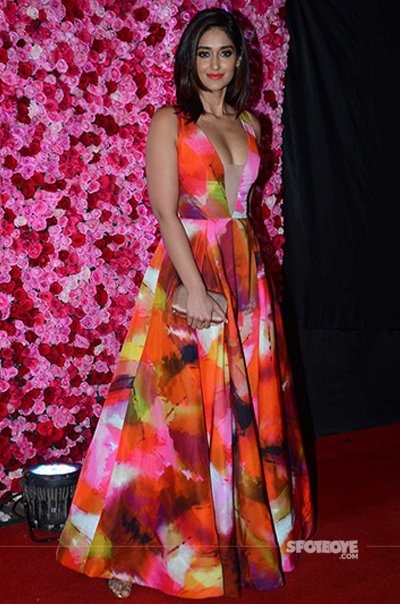 Pooja Hedge: Desperately needs a good stylist! What the hell is that?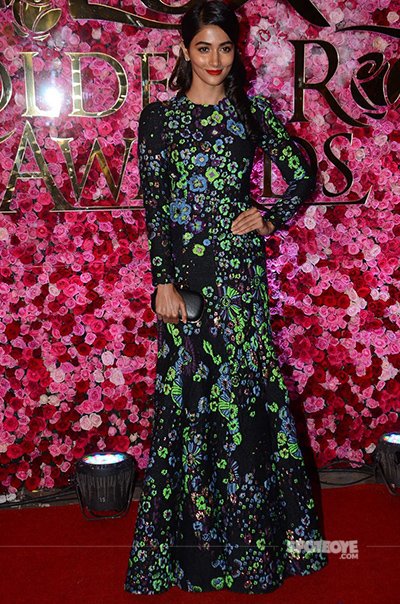 Ex-Miss India, Ankita Shorey needs to visit a hair stylist asap!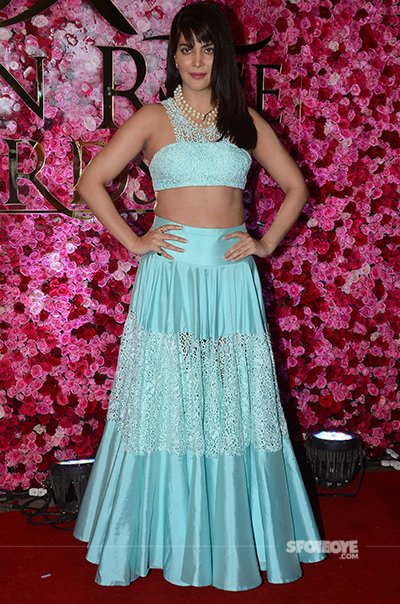 Overall, Lux Golden Rose Awards 2016 was rather low on style quotient, yet the red carpet was dazzling with star power.


Image Source: Manav Manglani