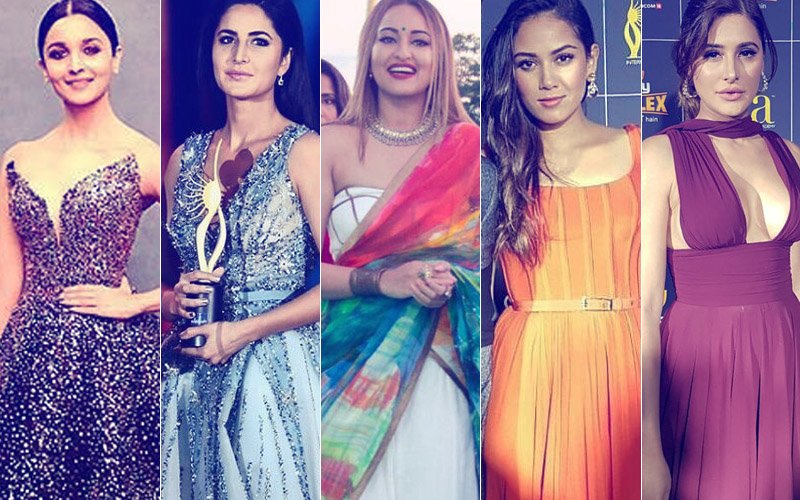 Your browser does not support the video tag.
Let's start with the early bird who did not get the worm.
So a couple of hours later, she changed into a sequinned red number. If Sonakshi was aiming for glamour with the ruffled shoulders, sheer sleeves and sheer train, she failed miserably. She tried too hard and that is never a good thing.