BEST DRESSED & WORST DRESSED At The Filmfare Awards 2017: Sonam, Alia, Jacqueline, Sonakshi Or Parineeti?
It's that time of the year when the B-Town ladies dig in their wardrobes to find the best outfit for the evening and why shouldn't they? It is after all the Filmfare Awards 2017...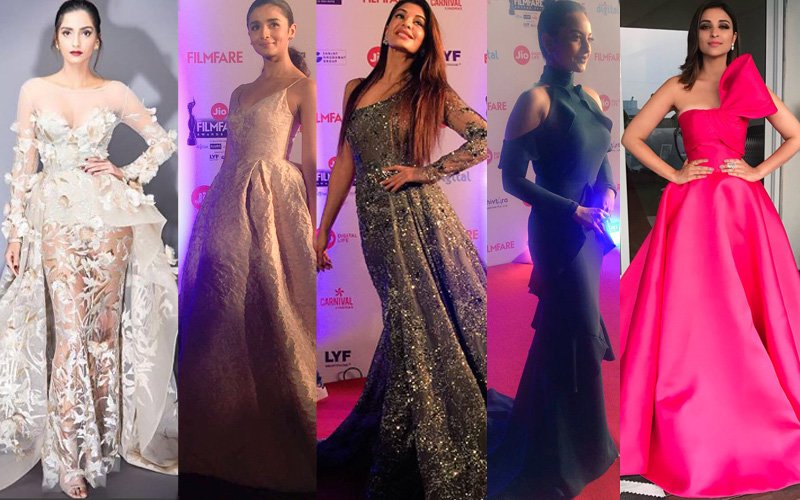 This is year's most awaited red carpet and for the fashion buffs like me, it is THE time get moving. So, let's start with the diva Sonam Kapoor.
Sonam wore an elegant Ellie Saab gown. I love the mix and match of peplum and sheer. The only minus I would want from that gown would be the extra drama happening on her sleeves with those petals. Had it been just sheer white sleeves, the gown would be a ten on ten. Love the maroon lips and simple bun hair-do.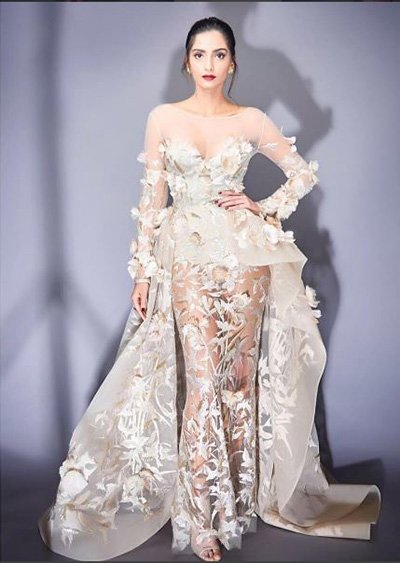 Image Source: instagram/rheakapoor

Next on the list is Alia Bhatt who wore a beige princess gown to the event. Hair tied in a pony, Alia kept her look extremely simple and underplayed the look. I didn't like what she wore as much. Guess she looked very petite for the gown. You could have done much better than this Alia!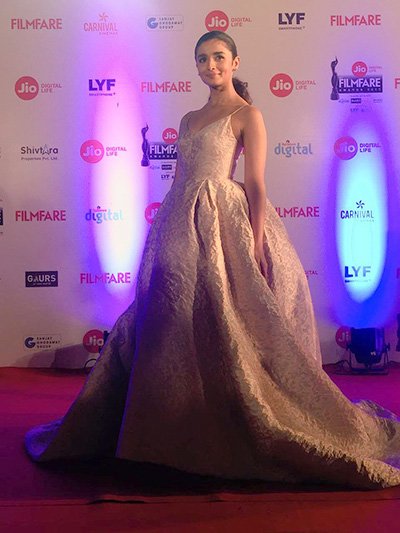 Image Source: twitter/filmfare

And now brace yourself for Jacqueline Fernandez who wore this gorgeous grey shimmery one shoulder gown. The only thing is that she reminds me of Katrina Kaif from the Lux Golden Rose Awards 2016. Ms. Kaif had also worn a similar looking gown. The texture is almost same. Nonetheless, Jacqueline looks like a million dollars!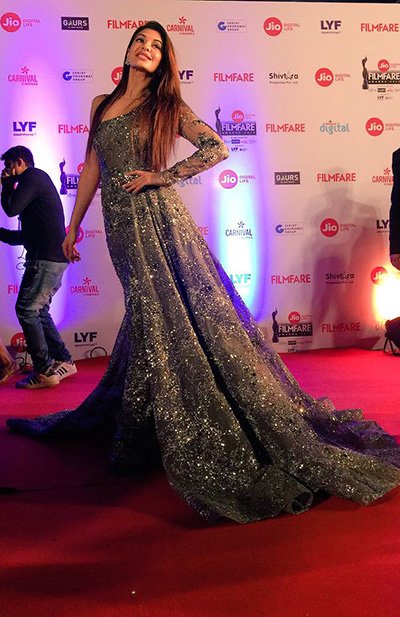 Image Source: twitter/filmfare

Image Source: twitter/filmfare & Manav Manglani

Parineeti Chopra just drew the line before she could go overboard with her dramatic shocking pink gown. The bow on her neck is giving me a little gift wrap feel, but it could also be because of the bright pink colour. I would say it's an average!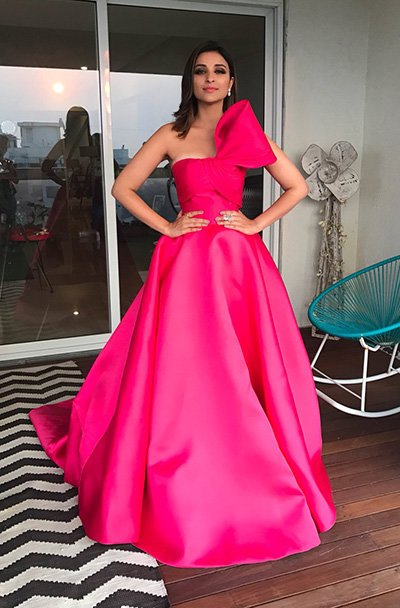 Image Source: twitter/filmfare

Sonakshi Sinha walked the red carpet wearing a black cold-shoulder gown by Gauri & Nainika. She looked extremely thin, but I wonder is it the colour black? Her hair tied-up in a sleek bun, Sonakshi's look was neither extra-ordinary nor that bad! But I am just happy that she didn't do a blunder!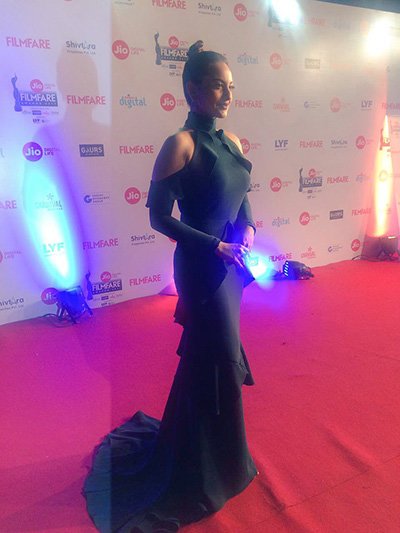 Image Source: twitter/filmfare

Kriti Sanon is slaying it in this super hot gown! Simple, fab-fitted and good combination of sheer with embellishments worked well for Kriti. I like what I see!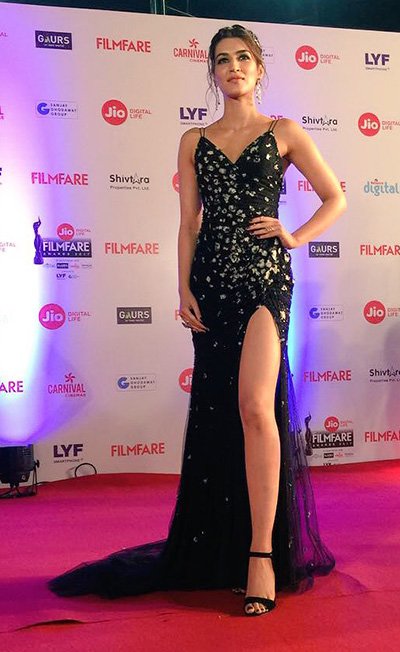 Image Source: twitter/filmfare

Preity Zinta wore a beautiful yellow one-sided gown and came hand in hand with her hubby Gene Goodenough. She looked quite pleasant.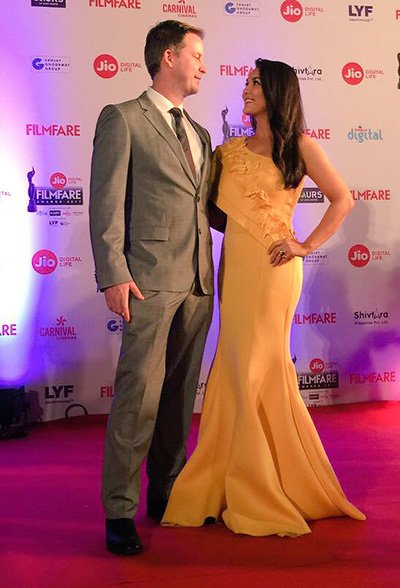 Image Source: twitter/filmfare

Shilpa Shetty looked sizzling hot in that high-thigh gown. Loved the silhouette on her! And she carried it off with much grace. Pay special attention to her dramatic heels!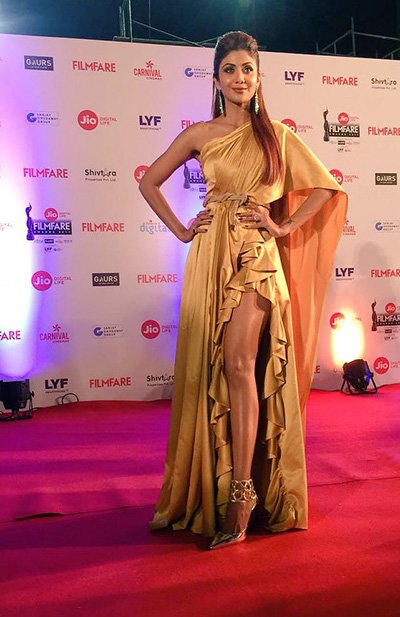 Image Source: twitter/filmfare

Surprise factors on the red carpet were Sunny Leone and Swara Bhaskar. While one was killing it with red hot high neck gown by Swapnil Shinde, the other was a vision in white. Sunny Leone seems to have got pretty attached to those waist line cuts,is it?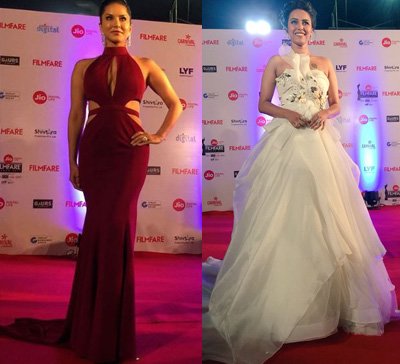 Image Source: twitter/filmfare

Now talking about the worst dressed of the event, there were a few who just left me speechless, of course in the bad taste! Bhumi Pednekar is topping the list. Bhumi, I understand you wanted to flaunt your abs line, but why would you choose such a horrendous gown? Leather is just sticking to your body and making it look weird and the fit of the gown is just blah!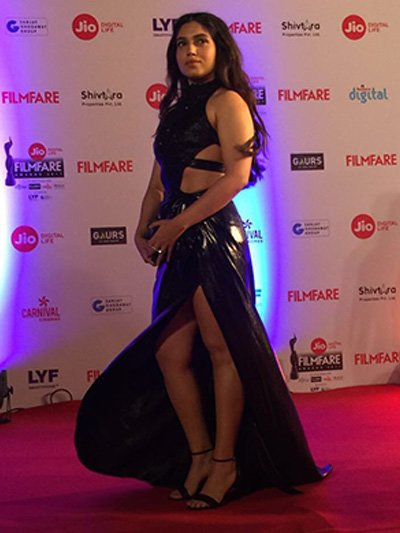 Image Source: twitter/filmfare

Vidya Balan wore her regular saree to the do. Quite disappointing not because she chose a saree, but her overall look was not flattering at all. Although her saree is elegant, her hair-do is extremely boring, making her look pretty flat!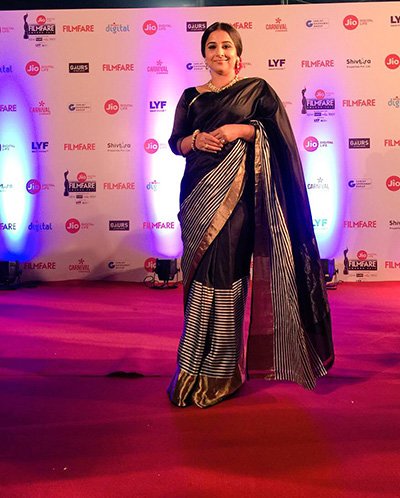 Image Source: twitter/filmfare

Looking quite annoying in that high-neck black gown is Diana Penty. Don't know why she chose such a boring cut and texture.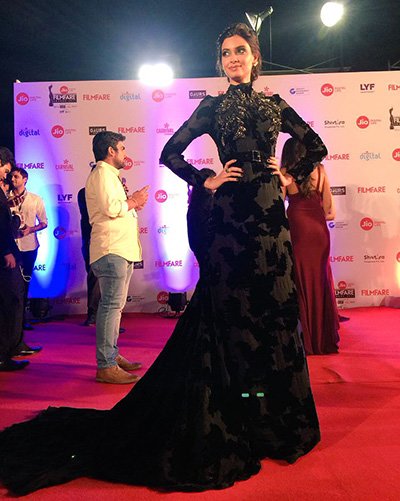 Image Source: twitter/filmfare

Disappointing me yet again was Pooja Hegde, wearing a very unflattering black tube gown! It is the Filmfare night girl, put in some effort!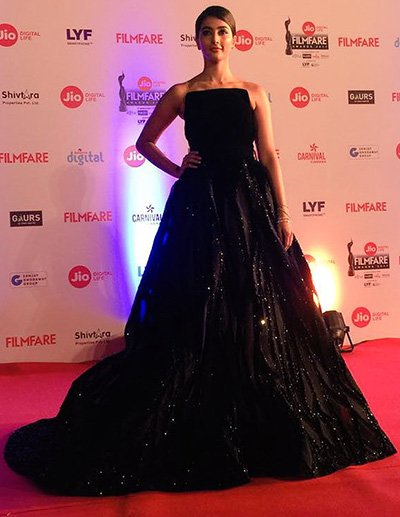 Image Source: twitter/filmfare

Mirzya fame Saiyami Kher also wore a very average gown. All this is passé! You need to re-invent your red carpet wardrobe!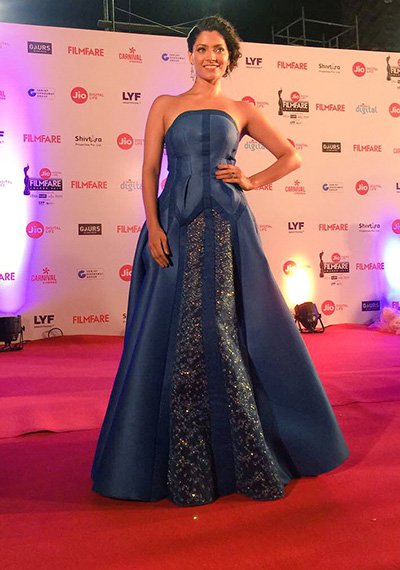 Image Source: twitter/filmfare

Looking absolutely drab was Shahid's better half Mira Rajput in an ill-fitted floral gown. That is way to below average Mira! Look at your husband, looking dashing in black, you could have complimented him better!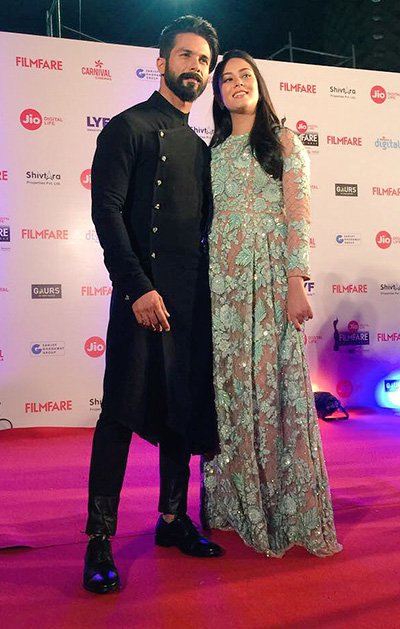 Image Source: twitter/filmfare

So, these were the ladies who put their best fashion foot forward and a few who failed at their attempt.
Thumbnail Image Source: twitter/filmfare