BEST DRESSED & WORST DRESSED Of The Week: Priyanka, Kareena, Sonam, Alia, Sonakshi Or Kangana?
So who were the ladies who kept the fashion quotient up this week and who were the ones who disappointed us? Time for style check-up, girls...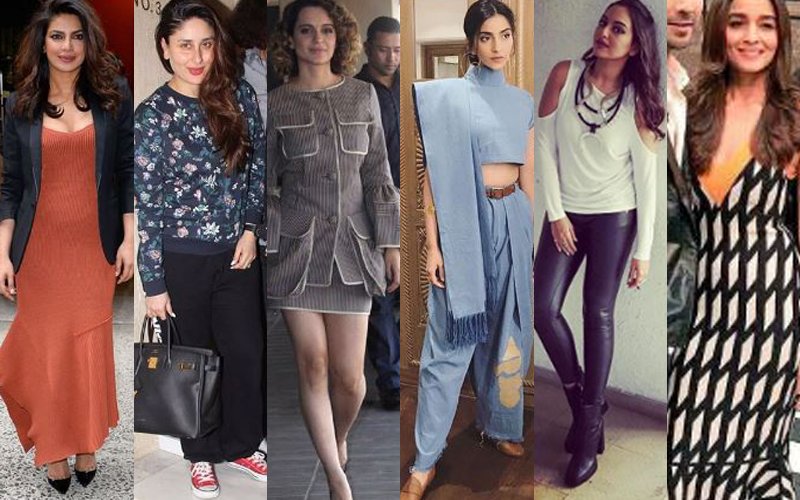 This week we have a bunch of fashion divas giving us style goals! From Sonam to Priyanka to Kareena, these ladies showed their best as well as the worst fashion side too!

Let's start with Priyanka Chopra. Ms. Chopra who is currently in the west, was out for few television chat show appearances this week. Here are her two appearances which completely looked stunning: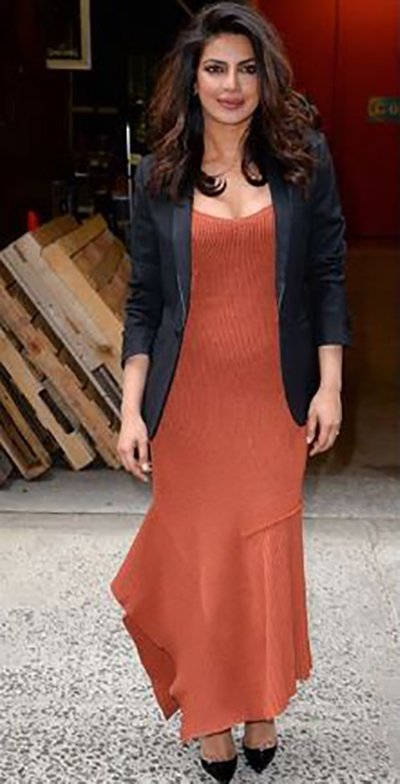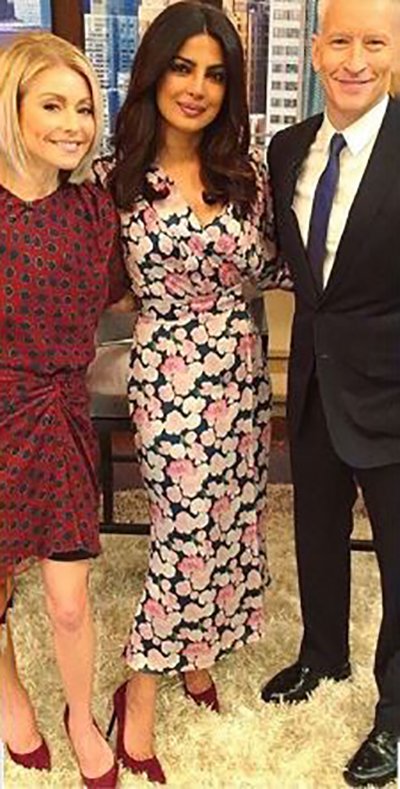 Image Source: instagram/afashionistasdiaries

In the first appearance, Priyanka is wearing a brick red maxi dress and has teamed it up with a formal jacket. Although it accentuates Priyanka's little paunch, but the lady covers it up with an awesome attitude and body language. While the second appearance was a little damsel and feminine like. Priyanka wore a floral deep V dress. What stood out the most here was her amazing smoky eye make-up. BTW, she borrowed Hollywood sensation Beyonce's make-up artist for this one, so, it had to strike out brilliantly.

And now it's time we talk about the new mommy in town-Kareena Kapoor. She stepped out for a dinner get-together at Manish Malhotra's house wearing a comfi floral cardigan and black trousers. Sans make-up and hair let loose, Kareena looked very adorable.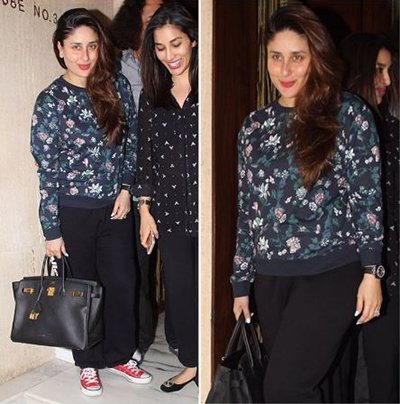 Image Source: instagram/afashionistasdiaries

Following her idol was Alia Bhatt who looked equally adorable on Karan Johar's chat show Koffee With Karan. The style diva shot for the episode this week wearing this casual yet attractive striped dress with a contrasting yellow band. I like what I see!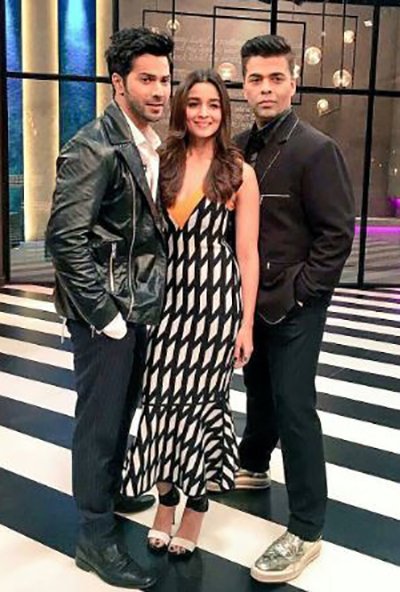 Image Source: instagram/aliabhattfb

What I don't like to see is fashionista Sonam Kapoor going wrong with her look: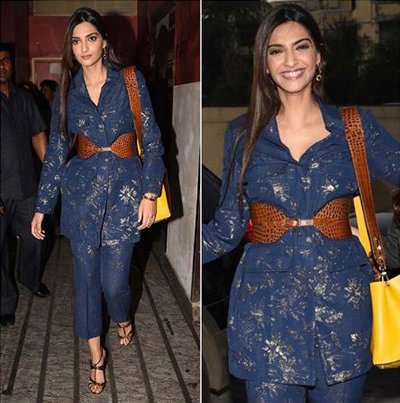 Image Source: instagram/afashionistasdiaries

I get it that the idea of the waist belt was the entire combination of the bag and belt, but it's just not blending with your outfit Sonam. The belt is quite smart though, how about pairing it with something simple and solid the next time?

But Sonam can never leave me disappointed for long! Here's her another appearance of the week, where she tells you- this is how you step out in style! Sonam wore this denim saree by Masaba to Vikas Bahl's bash. Interestingly, this is an old pair of jeans which Sonam converted into a saree. Now isn't that way too cool?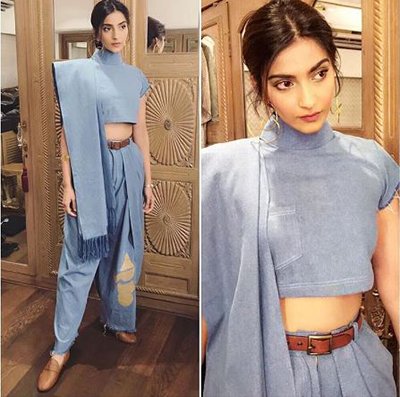 Image Source: instagram/afashionistasdiaries

Talking about cool, meet Sonakshi Sinha who has impressed me a lot this week! She wore these leather tight fit pants with a white cold shoulder top and heavy chunky accessories to kill the monotony. She completed her look with boots and a sexy hair-do. Overall, Sonakshi rocked the look!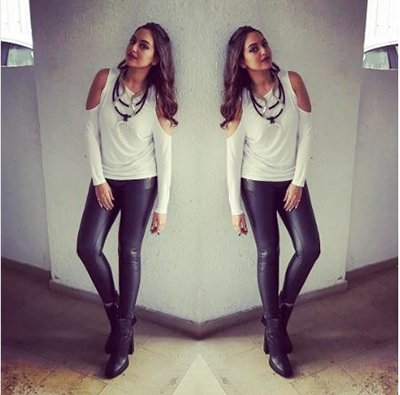 Image Source: instagram/afashionistasdiaries

Lastly, here's Kangana Ranut and her three looks through the week: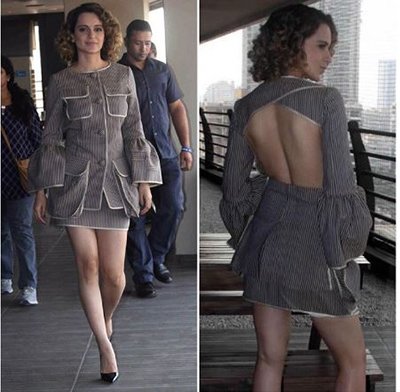 Image Source: instagram/kanganafc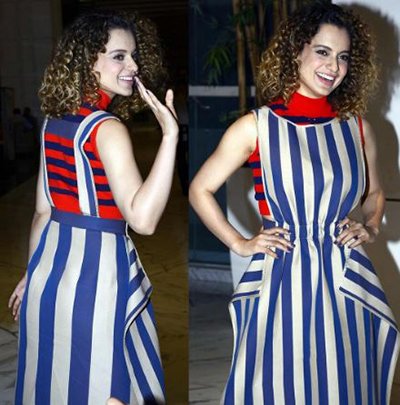 Image Source: instagram/kanganafc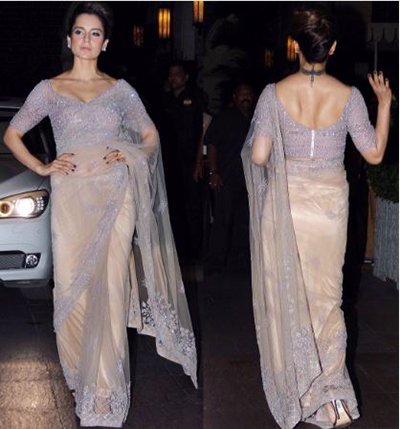 Image Source: instagram/kanganafc

My favourite is of course the short skirt and shirt separates which she wore for one of the Rangoon media interactions. Loved the bold back! That is so Kangana, isn't it? While the Indian avatar too looked hot, the blue and red striped dress falls flat! It doesn't compliment Kangana's personality that well!

Like always, leave your comments to tell me who your best and worst dressed of the week was!

Thumbnail Image Source: instagram/afashionistasdiaries