BEST DRESSED & WORST DRESSED Star Kid: Suhana Khan, Sara Ali Khan, Jhanvi Kapoor, Shanaya Kapoor Or Ananya Pandey?
We have to give it up to these young girls for keeping up with the paparazzi culture. They not only maintain a high level of style quotient while stepping out of their house but a few of them also take the extra effort to display some really good taste in fashion.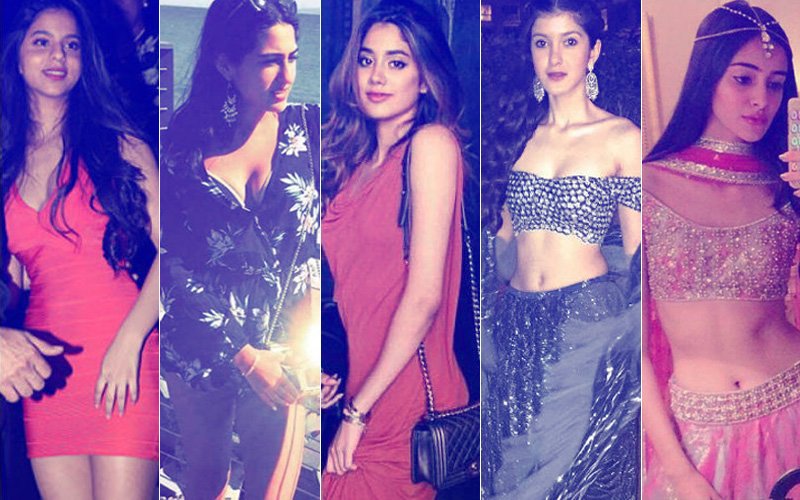 SARA ALI KHAN (Saif Ali Khan & Amrita Singh's daughter):

My vote among all these young girls goes to Sara Ali Khan- she defines effortless beauty. Sara keeps it very simple and natural. Even in a white cotton salwar kameez, Saif Ali Khan and Amrita Singh's princess looks like a million dollars.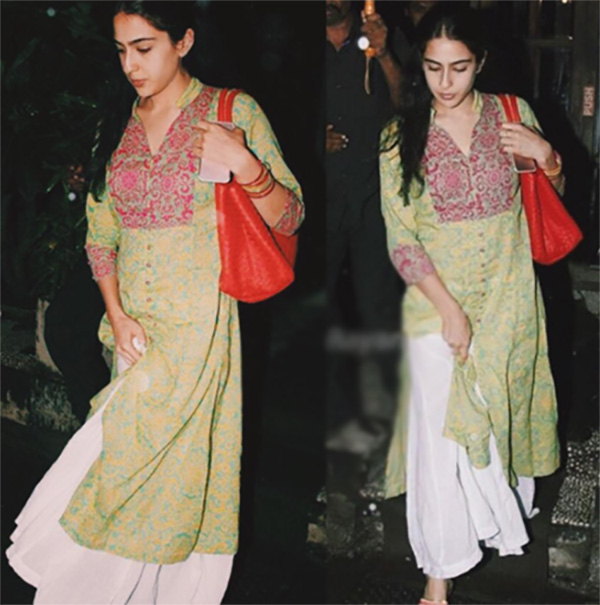 Sara Ali Khan In A Traditional Attire

Not just Indian wear, Sara can totally kill it with her sex appeal in western clothes as well. The young lady, who is set to make her Bollywood debut with Sushant Singh Rajput, follows the idea of keeping it subtle yet classy and that works for her.


And thanks to her parents for her flawless features, Sara pulls off any look with ease.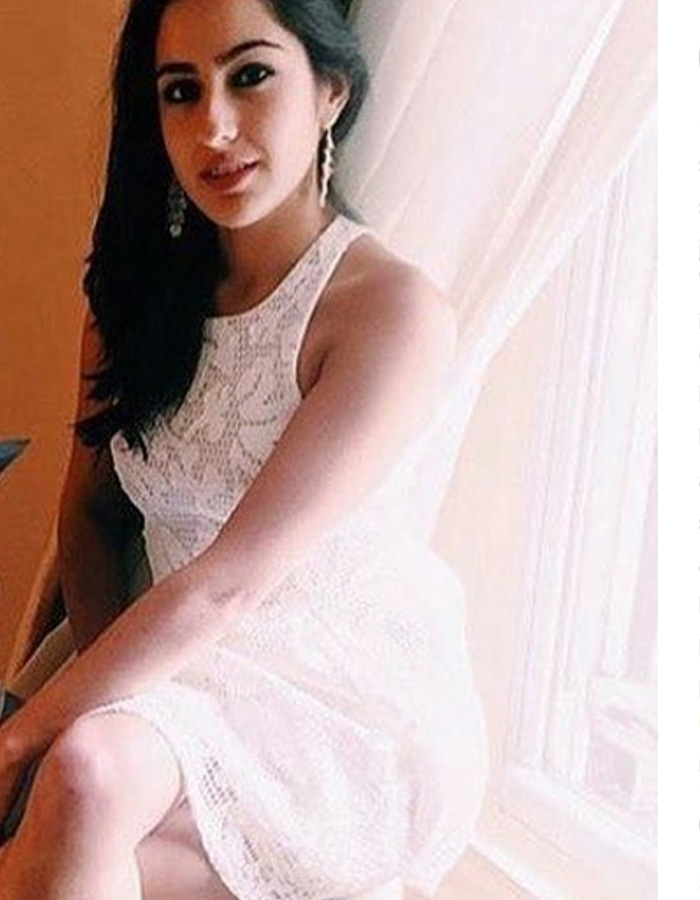 Sara Ali Khan Looks Gorgeous In White
I give Sara Ali Khan- 10 on 10!
SUHANA KHAN (Shah Rukh Khan & Gauri Khan's daughter):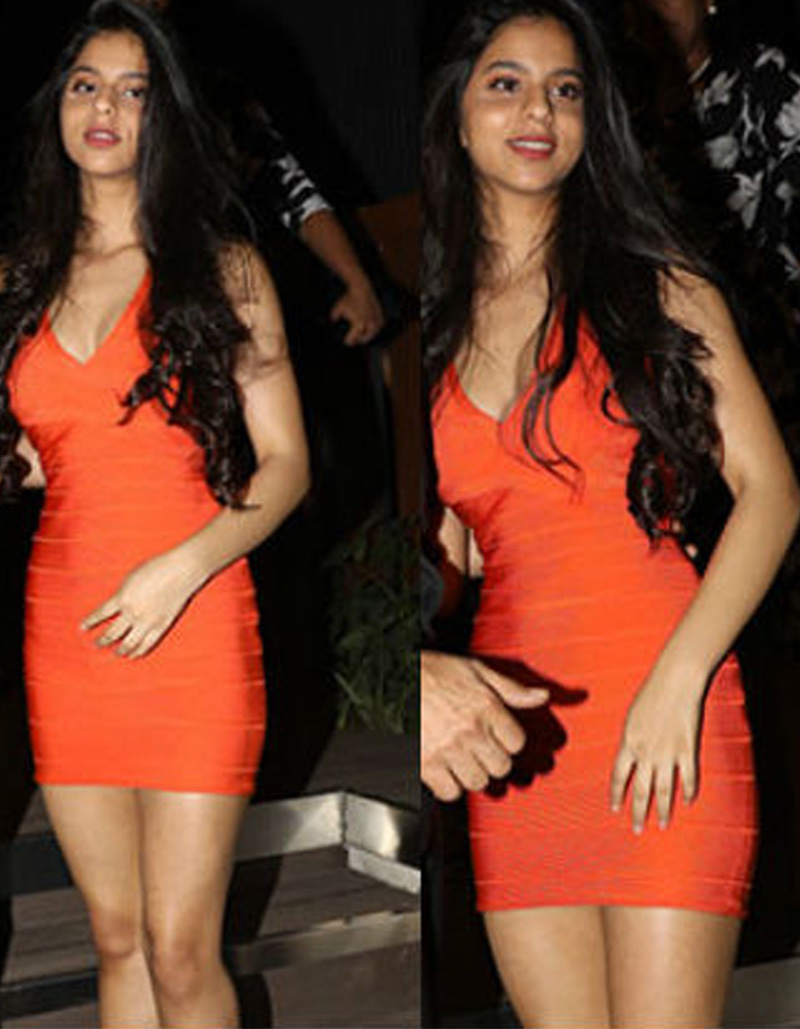 Suhana Khan At Gauri Khan's Lounge Launch
Recently, she was spotted in two different avatars- a very sexy girl in orange and the other where she kept it casual and simple.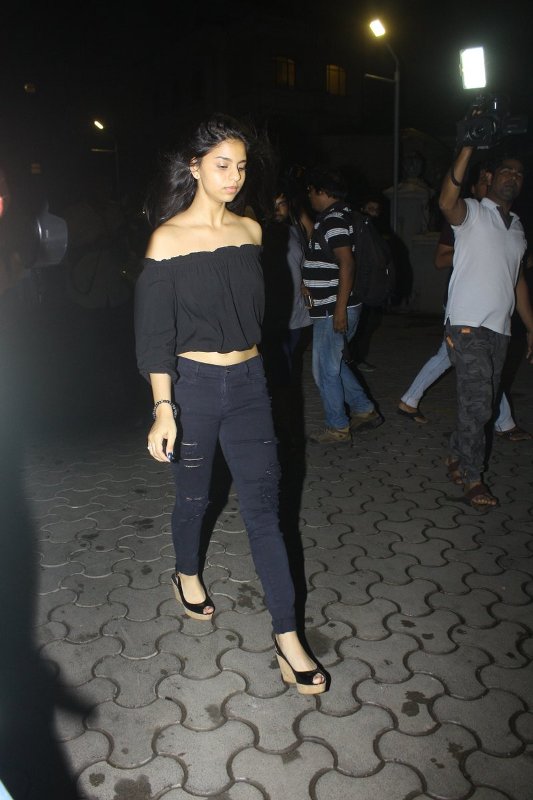 Suhana Khan At Tubelight Screening
While both her looks were decently stylish, yet as compared to her other starry friends, Suhana needs to buck up a little.
I give Suhana Khan- 8.5 on 10.
JHANVI KAPOOR (Boney Kapoor & Sridevi's daughter):
Check out Sridevi's elder daughter, Jhanvi Kapoor slaying it at various events. Jhanvi is super stylish, perfect from head to toe when it comes to stepping out of her house. You will not see her 'not dressed' ever, apart from the times she is off to her gym.


Jhanvi likes it super glamorous all the time and that can be seen from her wardrobe choices.
I give Jhanvi Kapoor- 8.5 on 10.
SHANAYA KAPOOR (Sanjay Kapoor & Maheep Kapoor's daughter):
This one's again stuck like Suhana Khan in the evolution- Meet Sanjay Kapoor's daughter, Shanaya Kapoor who has a face as innocent as a baby.
Shanaya's super slim body is a big advantage for the young girl, who likes to dress up with a feminine touch to all her looks. She goes more for floral prints and pastel shades.
Although Shanaya looks super confident in whatever she wears, just like Suhana, she needs a little help in selecting the right kind of clothes.
I give Shanaya Kapoor- 7 on 10.
ANANYA PANDEY (Chunky Pandey & Bhavna Pandey's daughter):
Lastly, meet the surprise package of all- this young girl is so underrated- Ananya Pandey, Chunky Pandey's daughter, is the one to look out for in the long run.
This girl understands her body so well and dresses up just her age. She keeps it stylish, trendy and cool.
Whether it's Indian wear or western, Ananya slays it in all. Her choice of clothes is smart and classy.
I rate Ananya Pandey- 9 on 10.

Image Sources: Instagram/saraalikhanx, saraalikhann, instarix.com