Best Of Sonam Kapoor In 2020: Here Are The Top 5 Looks Of B-town's Ultimate Diva
To keep your fashion desires alive, let us visit 2020's top 5 gorgeous looks of the style goddess of Bollywood Sonam Kapoor. Take notes ladies.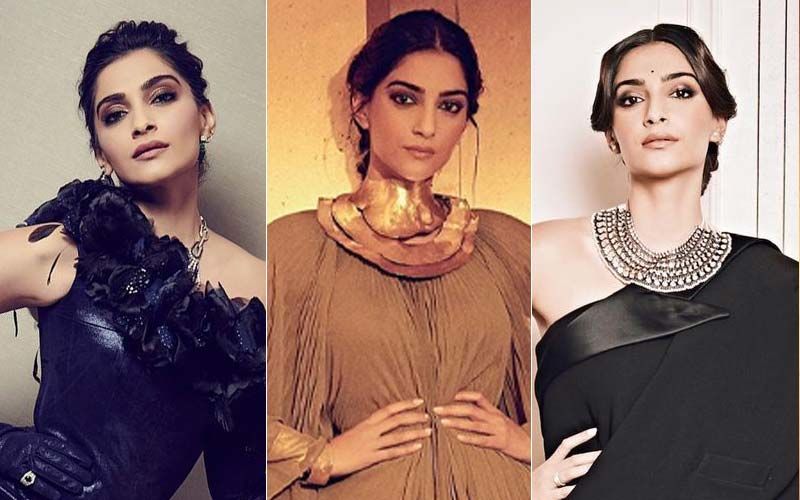 As the year 2020 is about to take an end, we thought to give a look back at the fashion trends which ruled the industry and the internet both. When it comes to fashion, Bollywood is the place to get to know about head-turning trends and styles. But amongst all the fashionistas of the entire film fraternity, one name that never took a step back from the hit list, is none other than, Sonam Kapoor Ahuja.
2020 have been pretty rough for the entire world. But amid the pandemic and sorrows, if there is one thing we can cherish about this year is its fashion trends. Thank God we have Sonam Kapoor who has never shied away to spread bold and unique fashion tips. Be it her gorgeous red-carpet gowns, casual day outfits, ethnic styles or even her sassy loungewear, Sonam Kapoor's sartorial choices are always stand out from the rest.
Sonam Kapoor's Top 5 High-On-Glam Looks Of 2020
Trust us, the way Sonam Kapoor made a chic case for tassels on her dress, nobody ever did it with similar sass. You can see her wearing a high neck neutral satin dress which was beautified with plenty of tassels and sparkles from the edges.
If you know the true meaning of glam, here's a picture of Sonam Kapoor where she can be seen wearing a black bodycon dress with off-shoulder feather detailing. To add that extra oomph to her look, she tried black long gloves and pointed-toe heels.
No doubt the actress loves twirling outfits more than anything. Before trying her tassel dress, she opted for a co-ord set in yellow featuring a long skirt and blazer.
We can't get our eyes off Sonam Kapoor's statement saree look here. It was a Tuxedo saree which only Sonam Kapoor could nail like a pro. With a chunky silver neckpiece and a small black bindi, the actress set major style goals with us.
During Paris Fashion Week on the month of January, Sonam Kapoor opted for a statement dress in earthy tones. Also, she chose to go with a gold-pleated necklace covering her neck and shoulders. We see her and wonder, can anyone ever look as stylish as her? Anyone?
Image source: Instagram/sonamkapoor