Fab Or Drab: Alia, Sonakshi, Katrina At Ronnie Screwvala's Daughter's Wedding Reception
Bollywood beauties Alia Bhatt, Sonakshi Sinha and Katrina Kaif picked light hues for the do. But not all came out on top...
You Wore WHAT!?

Media mogul Ronnie Screwvala's daughter Trishya married Suhail Chandhok and he invited almost ALL of Bollywood to partake in the festivities.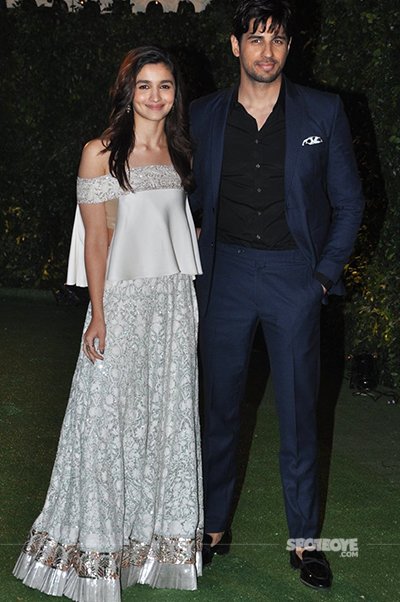 Alia Bhatt stuck close to Sidharth Malhotra. And why not? Both made a very stylish pair. Alia wore a slivery-white Manish Malhotra lehenga. A look like this could have been overpowering but Alia kept it young and fresh with an off shoulder blouse and simple make-up. Love it.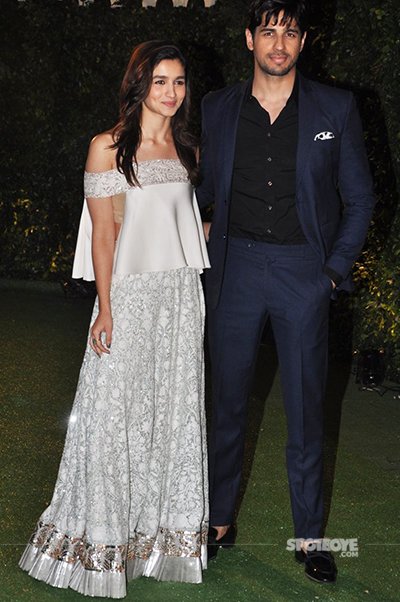 Sidharth, for his part, looked dapper in his suit but is the shirt a tad too tight? Does anyone else feel that if he stretched a little too far to reach the paneer tikka his buttons would have popped?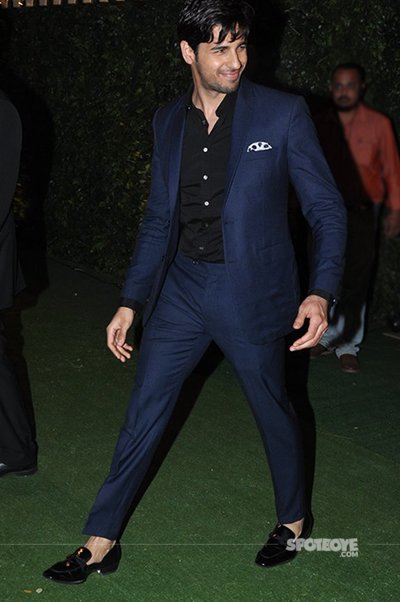 Sidharth is owning this no socks look.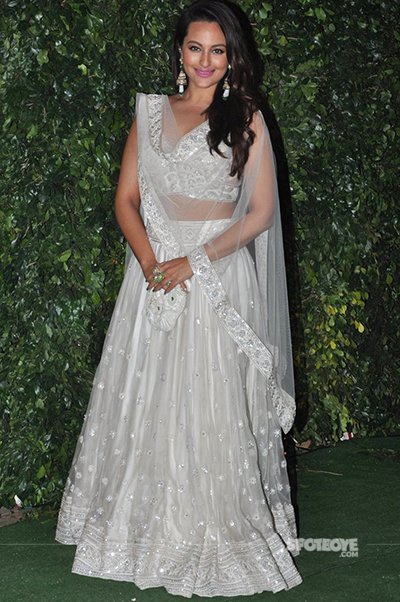 Sonakshi Sinha wore an all white ensemble by Abu Jani Sandeep Khosla. While there's nothing wrong with the outfit per se, I think it was an off choice for Sonakshi because it left a little costume-y. Like something the heroine's friend would wear to a sangeet in a Karan Johar film.

And along with that white bag it was all too matchy-matchy.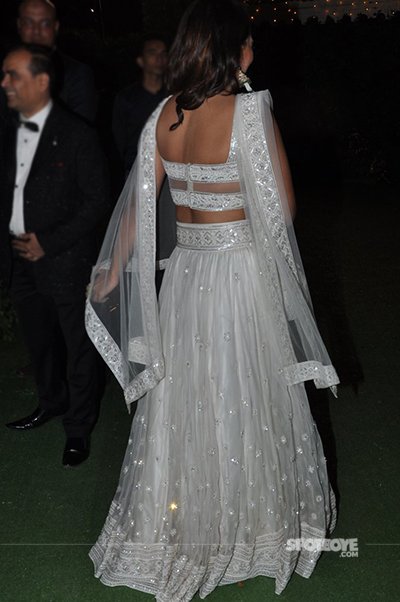 It does not look any better from the back.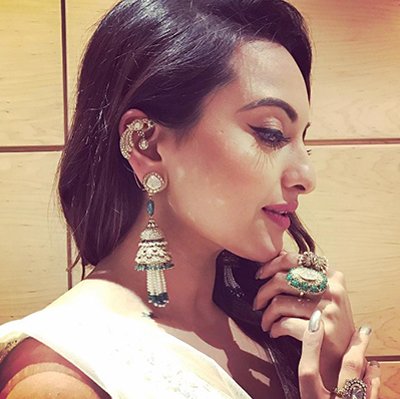 Image source: instagram/mohitrai

However, her green hued jewellery by Anmol Jewellers was absolutely on point.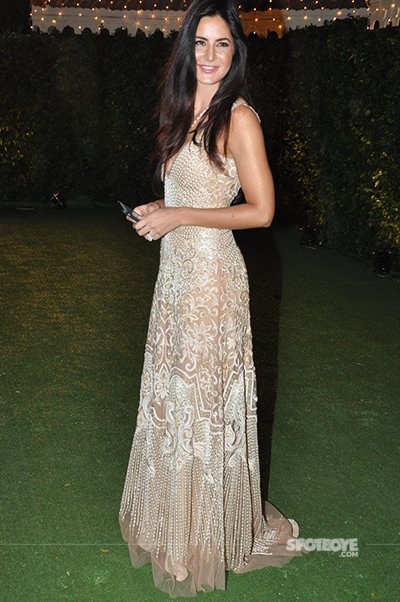 While Alia and Sonakshi dressed desi, Katrina Kaif picked a champagne Abu Jani Sandeep Khosla embroidered gown. The gown fit her well and the colour looked amazing on her. I like that Katrina resisted the urge to have a bold lip because that would have been predictable.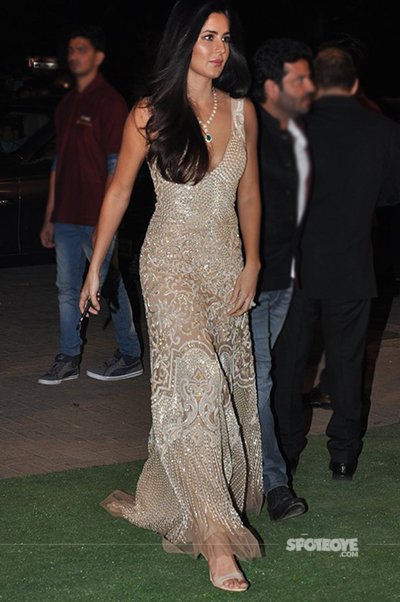 Instead she added some colour with a diamond and emerald necklace. Would have loved it if she'd put her hair up so the necklace could standout better.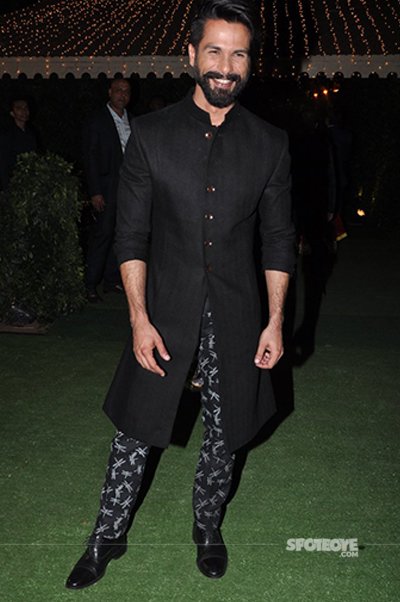 Shahid Kapoor was all smiles at the event and why would he not be? After all the man was wearing dragonfly print pants and totally killing it. The bunched up sleeves and the funky pants were an interesting twist to a traditional look.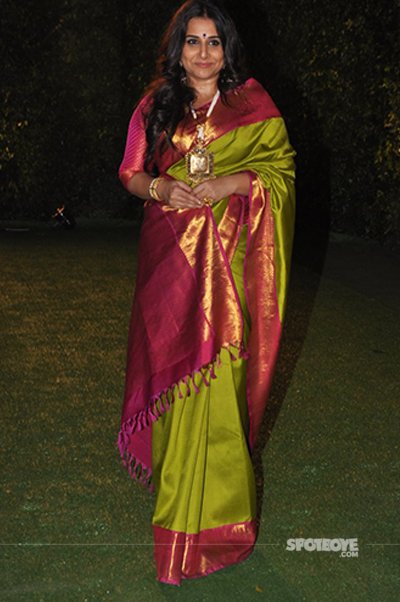 This is one of the times where I won't drone on about Vidya Balan wearing the same look over and over again because the occasion called for traditional attire and Vidya totally brought it in her bright sari.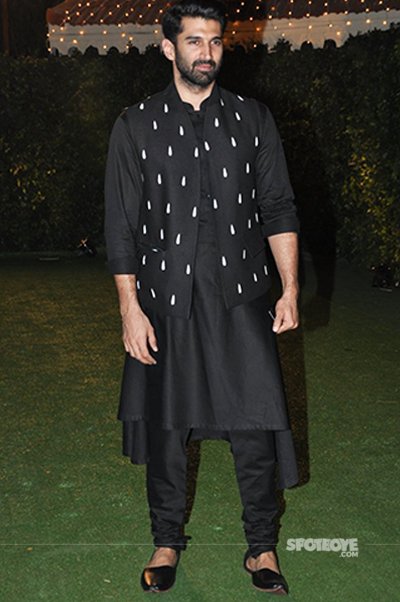 Vidya's brother-in-law Aditya Roy Kapur donned a look by Shantanu and Nikhil. He wore the much-on-trend asymmetrical kurta which he paired with a lovely jacket. Looking good, Mr Kapur. Looking good.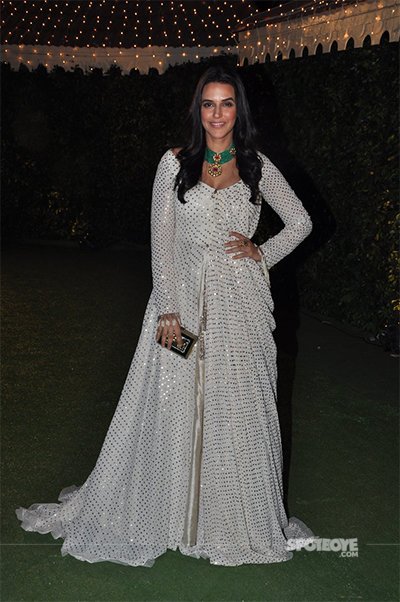 Neha Dhupia loves experimenting with her style but this time she played it safe in a Manish Malhotra ensemble. Sadly, it did not pay off. Instead of looking glamorous, the layers of fabric weighed her down.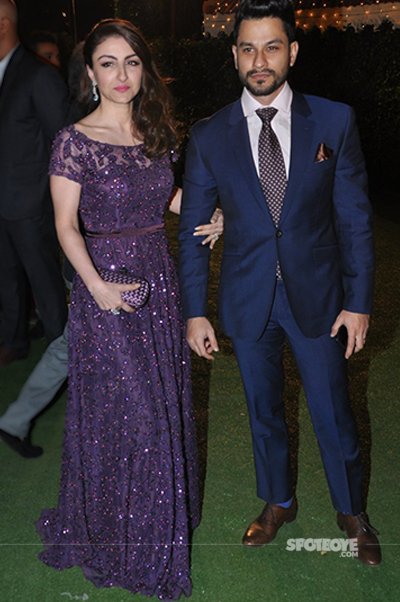 Soha Ali Khan walked in arm in arm with her husband Kunal Khemu. Soha's purple gown was intricate and delicate and all things nice. Only wish her clutch was a different colour.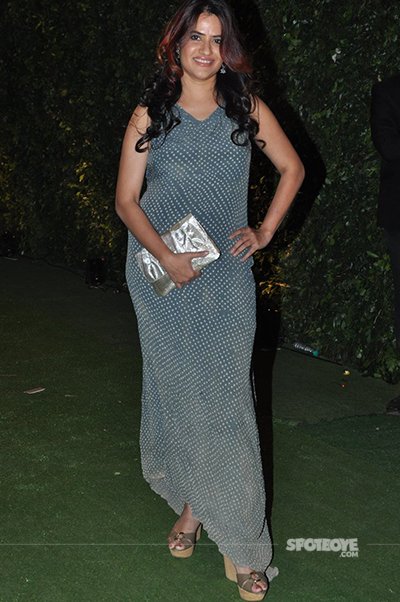 What is even happening here? I can't deal.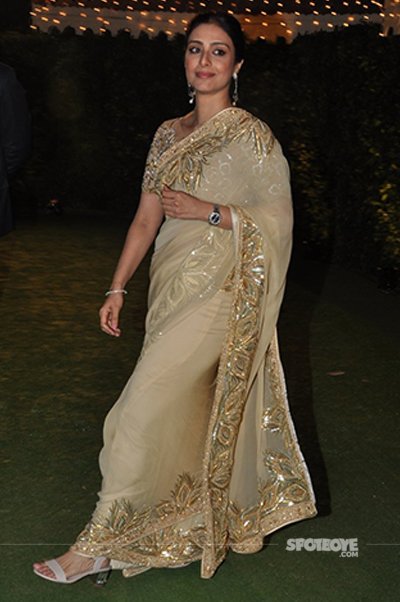 Tabu was a portrait of elegance in this sari. I really do like her simple, zero fuss style.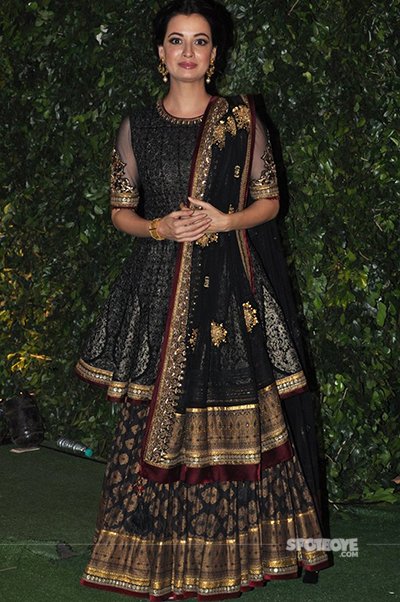 The details on this Tarun Tahiliani outfit that Dia Mirza chose were stunning. However, I think the colour and the silhouette overwhelmed Dia.

Image source: Manav Manglani