Fab Or Drab: Shah Rukh, Varun, Kriti At Dabboo Ratnani's Calendar Launch
Amongst others, Sunny Leone stunned once again and Rekha took us back in time. So, how was the fashion fever at Dabboo Ratnani's calendar launch? Let's find out...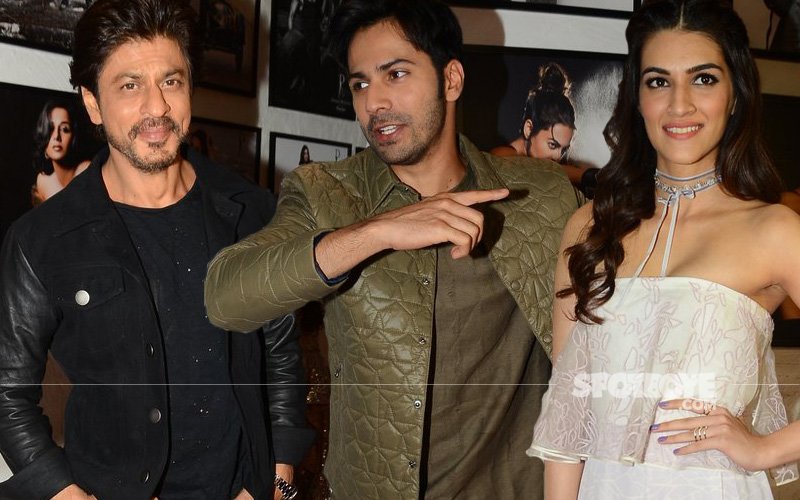 You Wore WHAT!?
It's the start of 2017 which means that it's time for ace photographer Dabboo Ratnani to host his mega bash to unveil his star-studded calendar. This is what the famous faces wore to the do.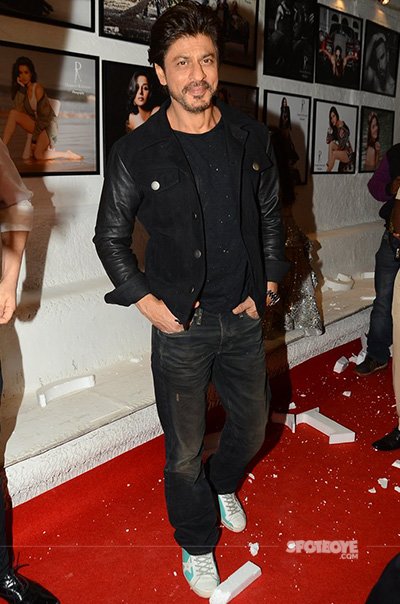 Stop the press! Shah Rukh Khan wore black and looked supremely rugged. Sometimes I wonder why we even bother with SRK. I mean, obviously he's going to kill it every time he steps out. That man is something else.
Shah Rukh took time off from being fabulous to promote...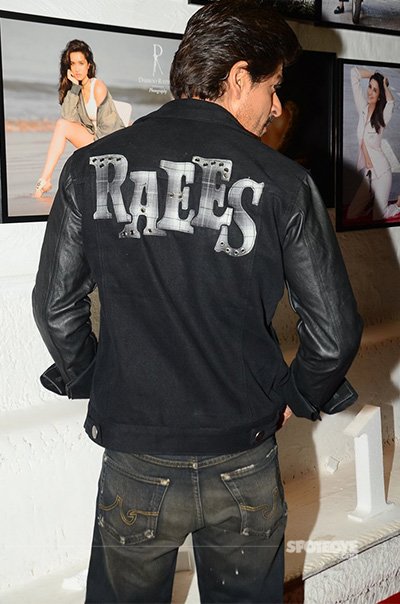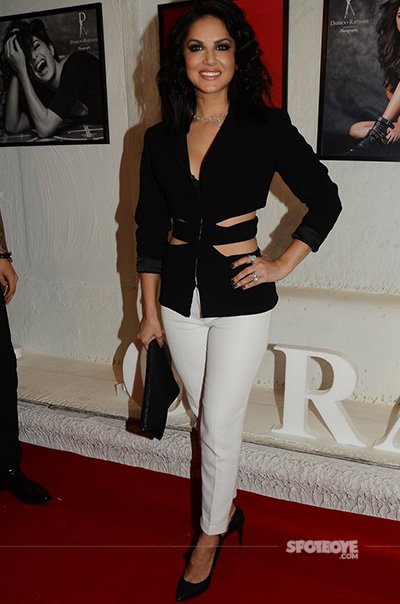 Sunny Leone wore a jacket by Kashmiraa. The jacket thought that pockets are so 2016 and instead went for slits. Having said that, Sunny rocked it.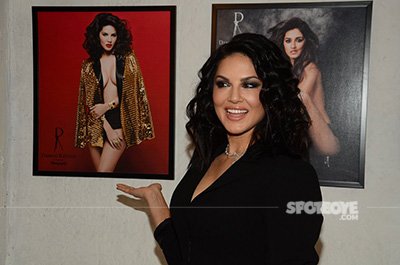 She also looked lovely with her smokey eye make-up which you hardly must have noticed because HOW GORGEOUS IS DABBOO'S PHOTO OF HERS!?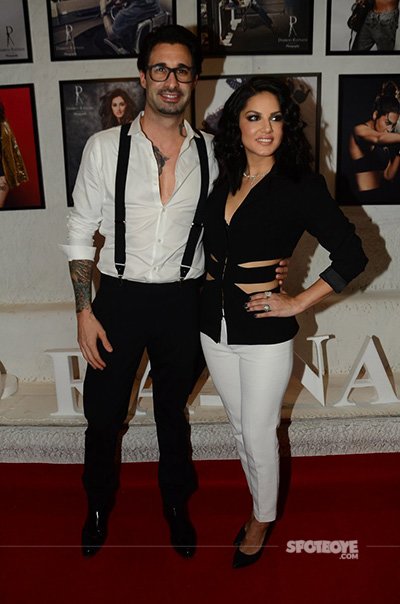 Sunny also coordinated her black and white look with husband Daniel Weber. Don't say these two aren't made for each other.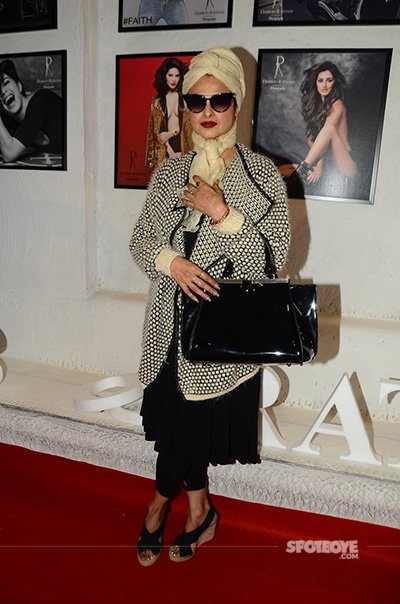 Was Rekha trying to do #tbt with this post-makeover Khoon Bhari Maang look? Yeah, I get that she might have wanted a break from her kanjeevaram saris but THIS was her only other option?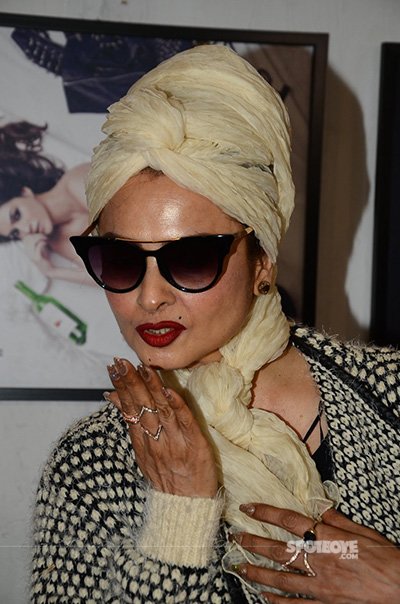 And keeping with the #tbt theme, maybe Rekha was also trying to give off Umrao Jaan vibes... or maybe I just wanted you guys to look at her rings.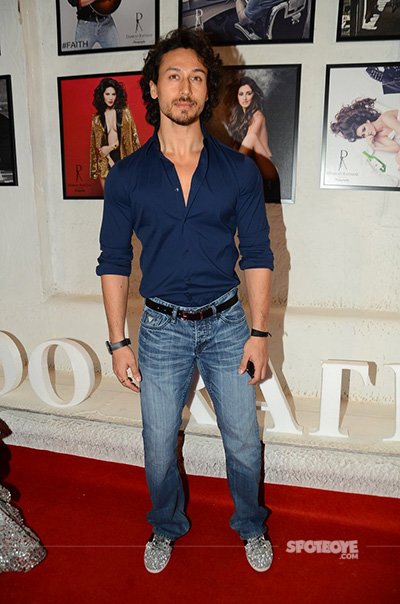 Contrary to popular belief, Tiger Shroff has put a lot of thought into this look. He has deliberately kept his attire simple because he wanted nothing to distract us from those blingy shoes. It's like disco has made a comeback. I'm loving it.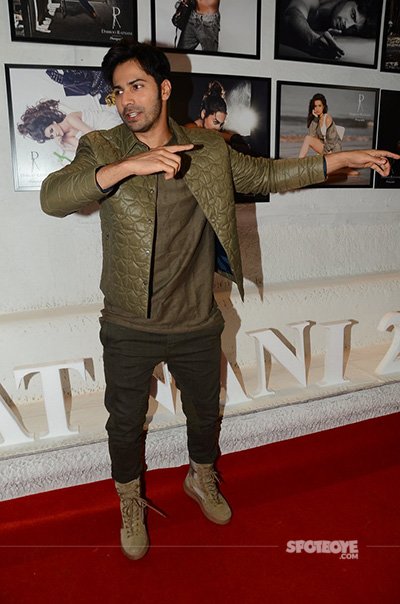 Speaking of dancing, Varun Dhawan is totally dabbin' here. I'm quite digging his jacket.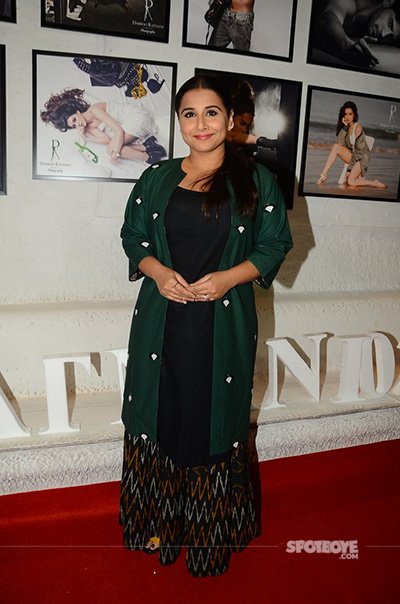 Sigh, Vidya Balan. Another day, same story. It's like all her outfits have morphed into one so every time she steps out it feels like she's wearing the same outfit. I like the ikat pants and I like the jacket but somehow it all does not come together. Make it come together, Vidya!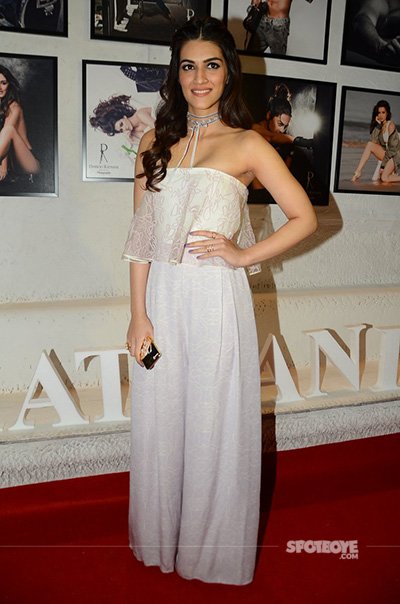 You know it's not a good look when you're trying really hard to say something nice. Like, I'm thinking the best part of Kriti Sanon's look is her nail colour. This Babita Malkani strapless jumpsuit is super meh. The cut and colour are unflattering.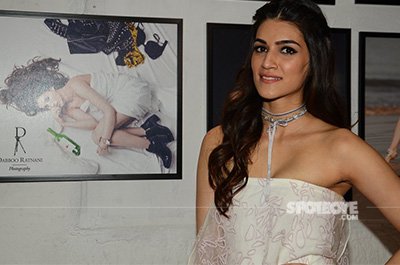 You think the choker saves the look?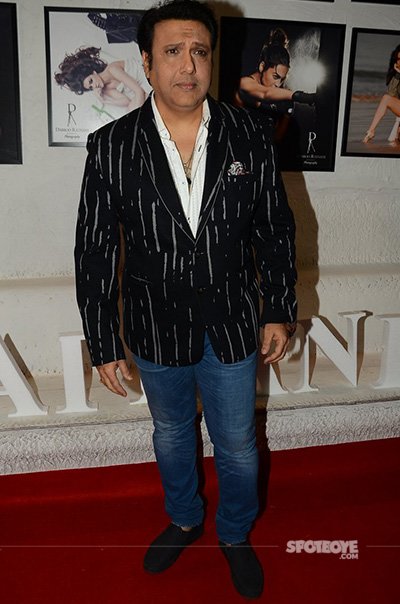 Let's get one thing straight - Govinda is a fashion icon and I won't hear otherwise.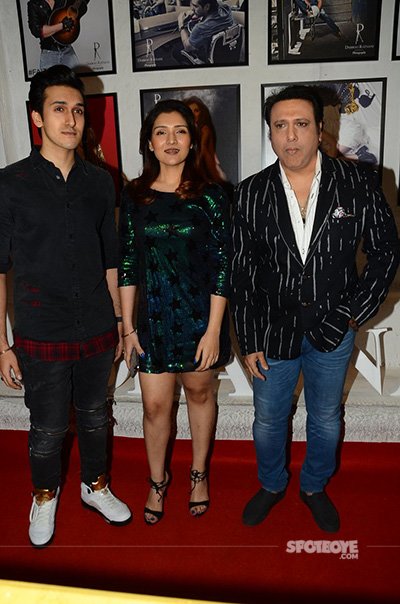 Now that we've got that out of the way, I'm cool with daughter Tina aka Narmada's sparkly dress but let's talk about son Yashvardhan. He even has a heavy-duty Bollywood name. Sure he could have stitched those tears in his shirt and maybe he did not need as many zippers on his pant but hey, he looks rather fine.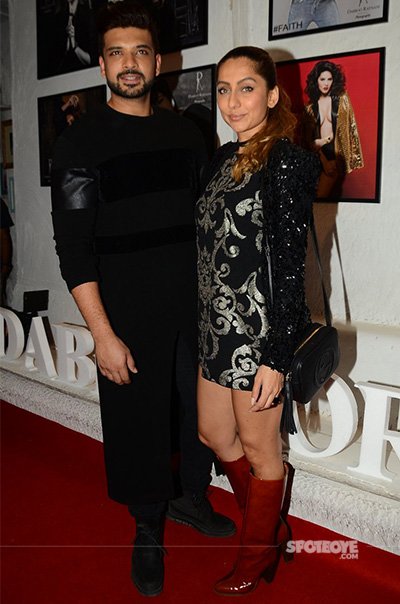 Anusha Dandekar and Karan Kundra attended the event looking like a bunch of fashion misfits. While Anusha's dress is fun, her shoes belong at a rodeo. And I can't really figure what's going on with Karan's t-shirt/kurta/nightgown.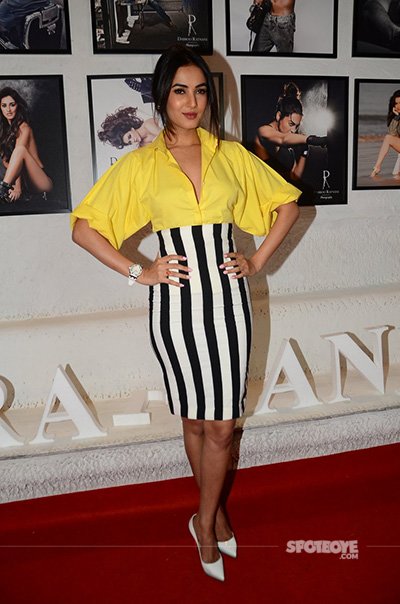 I quite like Sonal Chauhan's look. The hugging high-waist skirt beautifully offsets the flowy top. And also the yellow-black and white combination works well. Good on you, Sonal.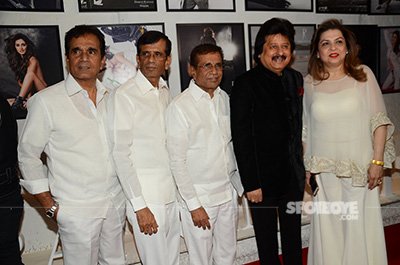 Just wanted to show you this photo for its brilliant composition. I mean this could win awards at any photography competition.
Image courtesy: Manav Manglani