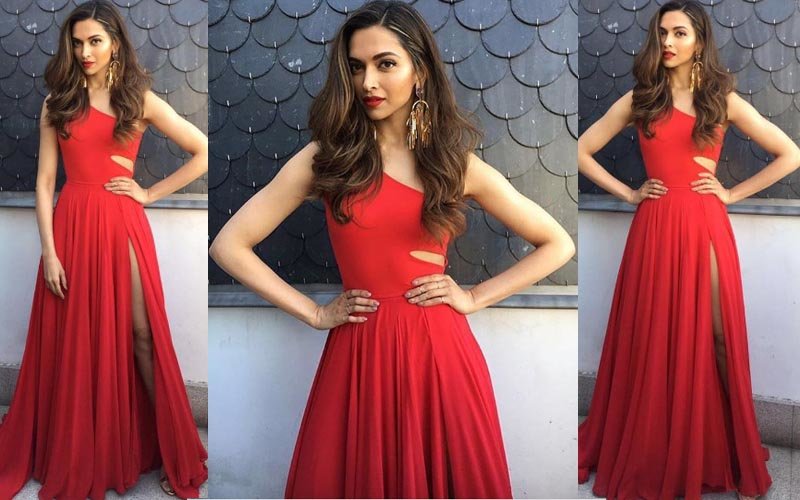 You Wore WHAT!?



Image Source: instagram/deepikapadukone

Thud! That's the sound of my jaw hitting the floor. Forget what I said about her last time (Deepika's major fashion fail, June 22). She looked like a freaking goddess at the IIFA press conference. Dayum, girl!



Image Source: instagram/priyankachopra

Priyanka Chopra wore a glittery Marc Jacobs skirt which she styled with oxblood lips. She's done the dark lip and black dress combination before (That Time Priyanka Looked Like A Cartoon, Dec 24) and it did not work, but here it works like a charm.



Image Source: instagram/alliaalrufai

Sonakshi Sinha pulled off quite the quirky look. She wore a Rohit Gandhi and Rahul Khanna cape gown. Given that it was the IIFA press meet and not the actual awards function, the cape might have felt too much but it was balanced by the sheer panels. Having said all of that, it's her styling that worked wonders. I love the braids and gown combination.



Image Source: Agencies

Shahid Kapoor showed off his muscles while Farhan Akhtar (sadly) chose to cover them.



Image Source: instagram/officialshilpashetty

Shilpa Shetty wore a jumpsuit by Shivan & Narresh. I'm not a big fan of jumpsuits but I like the colour on this.



Image Source: instagram/bipashabasu

Bipasha Basu showed off her toned legs in this look and must say it's perfect holiday wear.



Image Source: instagram/deepikapadukone

Speaking of toned legs, Deepika gave us another look, this one more casual. I guess if I too was chilling in Spain, I'd wear something like this only not the Valentino Rockstud sandals and my clothes would be from Linking Road.



Thumbnail Image Source: instagram/deepikapadukone
All our pictures are free to be leaked without our permission. Do note: They are not Censor Certified.