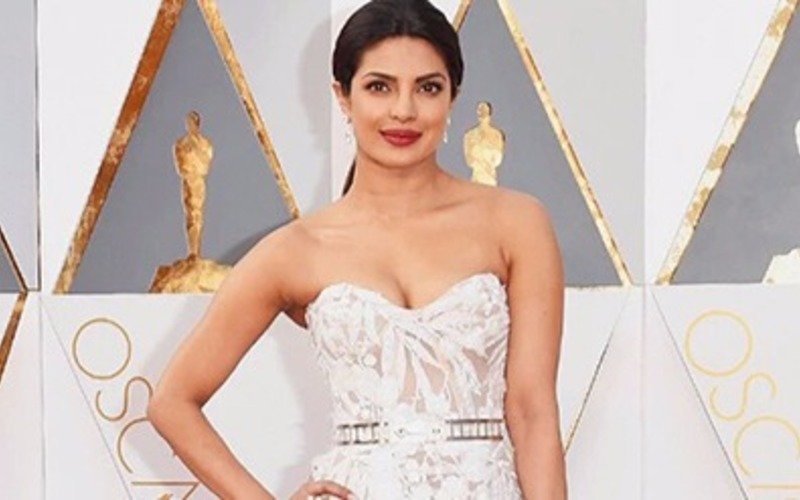 You Wore WHAT!?
Priyanka Chopra hit the 88th Academy Awards and she looked nothing less than a million bucks.
White was predicted as the colour for the Oscar red carpet and Priyanka's gown is right on point.
It's a strapless Zuhair Murad which, as per his Instagram, "features a heart shaped bodice embroidered with shimmering leaves & 3D blossoms entwined together..."
Priyanka showed off her stunning figure thanks to the sheer gown. In fact, I had suggested that she wear something strapless or sheer (Dressing Priyanka for the Oscars, Feb 5).
Priyanka wanted her styling to be comfortable (it's a long night), so she put her hair up in a simple ponytail and went with dark lips, but not too dark.
She was also decked out in diamonds courtesy Lorraine Schwartz. Those were some big baubles, but she rocked them. Get it? Rock, rock?
For her first ever Oscar appearance, Priyanka could not have done better. She aced it. Her look is sexy, classy and it's so her. She looked comfortable and owned every stitch on her gown.
On the red carpet, Priyanka struck her signature 'S pose' for which you have to bend your knee, stick your butt out and stretch. She, of course, made it look so easy and so glamorous.
She said that she wanted to look like the best version of herself and let's say that she achieved just that.
Image source: Twitter, instagram/priyankachopra