STUNNER OR BUMMER: Deepika Padukone, Parineeti Chopra, John Abraham, Shraddha Kapoor Or Sonakshi Sinha?
Here are the stars who were spotted in the city yesterday flaunting their stylish side and a few turning up as bummers. Time to check the Vogue Quotient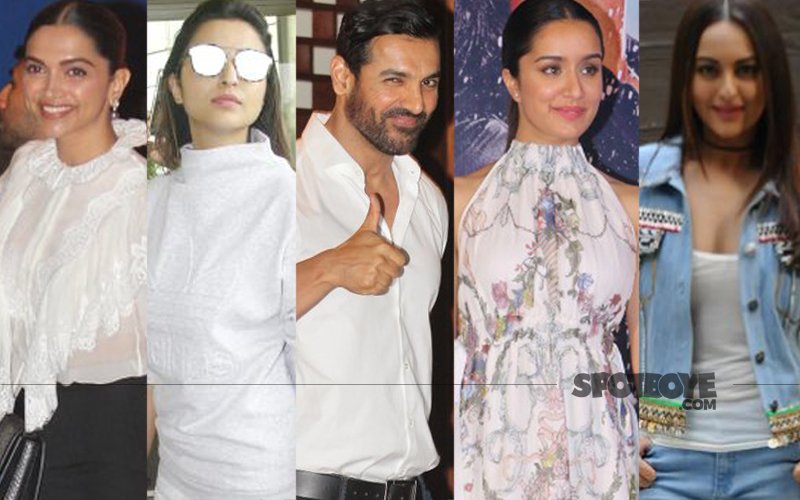 Most of the stars put in a lot of effort on their look as they step out in public. So, here we are, giving our bit of fashion dope to our readers on their favourite stars.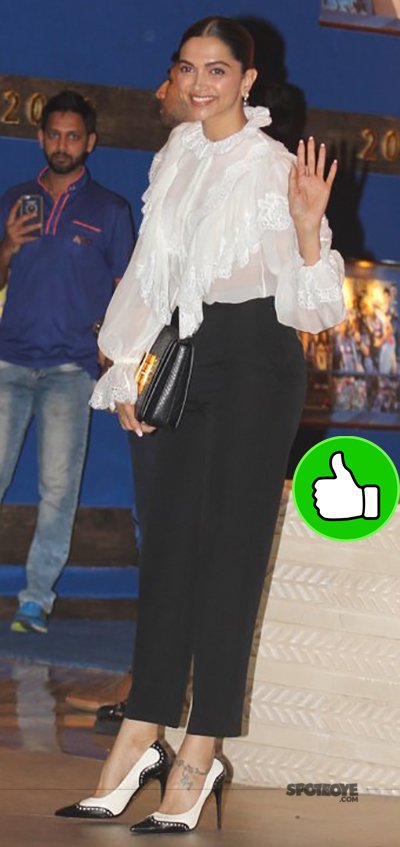 A total stunner! Deepika Padukone, who was spotted last night at the 10 Years of Mumbai Indian celebration, held at the Ambani's house-Antila, wore a Dolce & Gabbana shirt and high waist black pants by Balenciaga. With those ultra sexy pair of Gucci heels, Deepika looked like a total bomb. However, if I could, I would leave those tresses loose. Not just because Deepika has an amazing copper gold hair colour to flaunt right now but also because she wore a high neck shirt and pant. The closed neck of the shirt with a tight bun makes Deepika look a little too slender and long.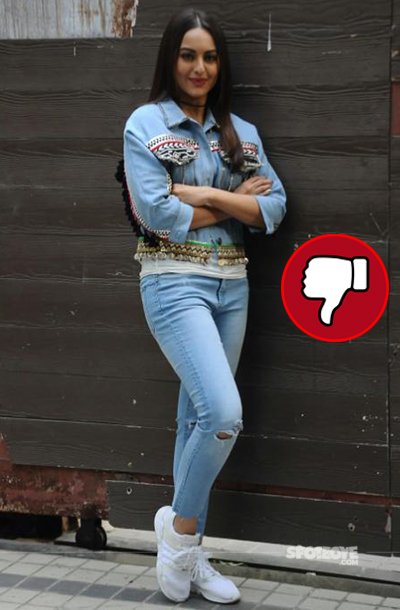 No, she doesn't have a remedy for her choker fever for sure! Again a choker?? I don't think she has so much attachment to any of her fashion accessory as much she adorns her chokers. Sonakshi could have escaped the bummer zone yesterday at Noor promotions, had she not worn a choker yet again and done something about the over sized denim jacket, which is totally making her shoulders look broad. I like the ripped jeans and the pom-pom on the sleeves with coin work below on her denim jacket but overall, sorry Sonakshi but you'll have to sit on our bummers of the day list, although that was not a total bummer.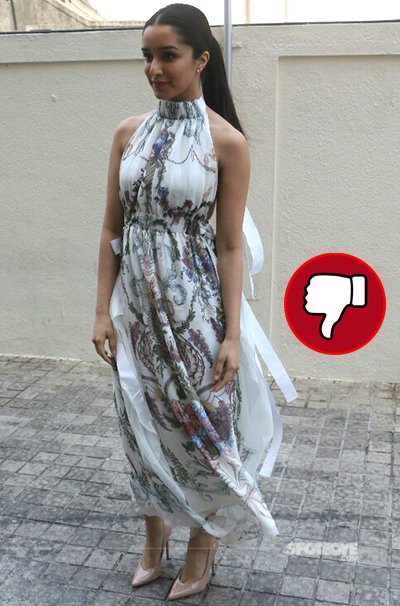 Twinning in the act with Sonakshi Sinha is Shraddha Kapoor in a very blah Fendi dress which she wore for her film Half Girlfriend's trailer launch. The hair-do makes Shraddha look mature. The print of the dress is again very dull and let's not even get to the fit of it. With her outfit totally ruining it for her, Shraddha can address the dress as, "Aye Villain"!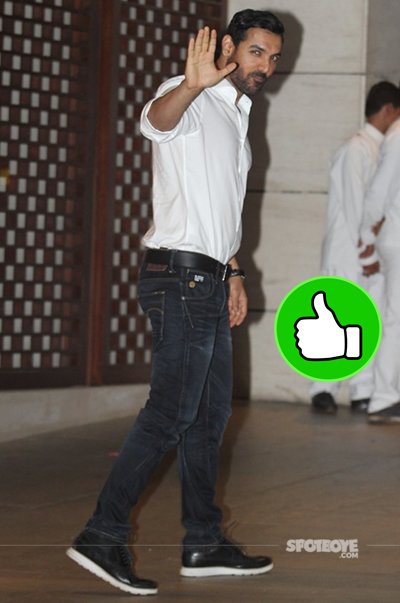 Another stunner of the day was John Abraham. What can one say when you see this in front of you- white crisp shirt with a pair of jeans and sneakers, do I need to say anything more? John was an absolute delight to watch at the 10 Years of Mumbai Indian celebration.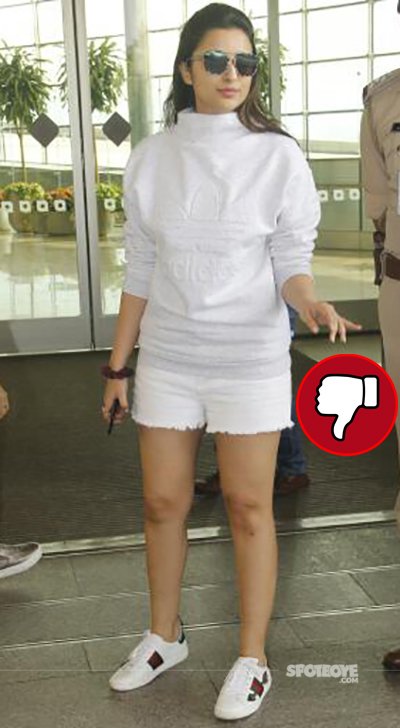 She is definitely travelling to a cold country. So, maybe I can discount the oversize turtle-neck sweatshirt in Mumbai's scorching heat. But I can't understand why that sweatshirt? White shorts paired with grey sweatshirt, a very average combination. There are definitely ways of dressing smarter in warm clothes, Pari and we know you can do better than that.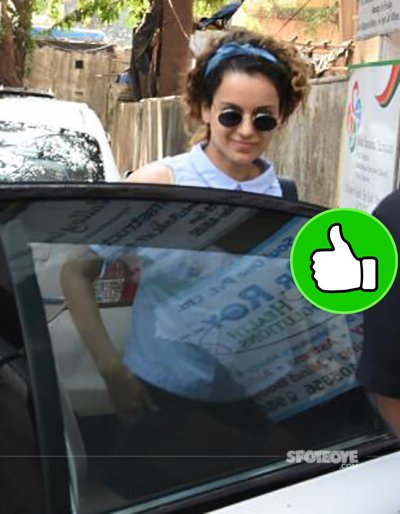 If combination is what we're talking about, check out the diva Kangana Ranaut, looking so cute and adorable in that sky blue cotton cold shoulder shirt which she paired with a super cute short skirt. Kangana was snapped in Bandra and I love the blue bow on her head.

Well, that's the style check of the day. If your views differ from ours, feel free to leave a comment and tell us who is your stunner or bummer of the day.


Image Source: Manav Manglani