The Price Of Anushka Sharma's Balenciaga Sling Bag Will Burn A Hole In Your Pocket
Anushka Sharma is known for her good taste in fashion. Now, the actress is spotted with a Balenciaga bag which looks small, but its cost will give you goosebumps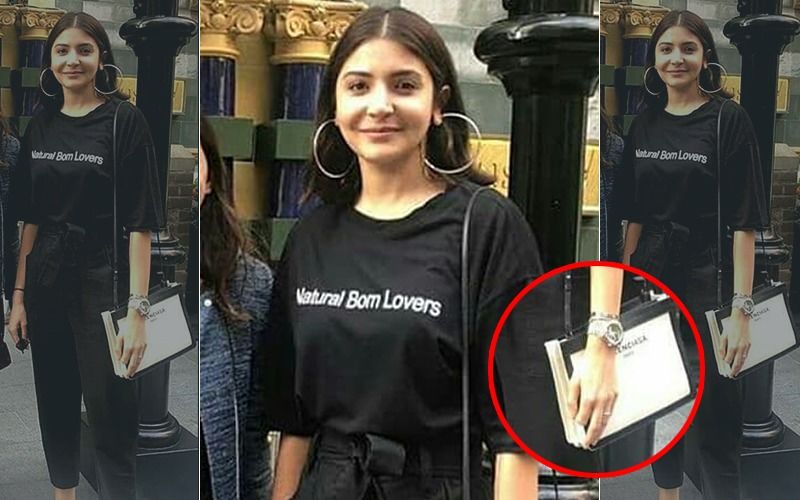 Anushka Sharma is known for her impeccable taste in fashion. The actress is always spotted choosing comfort over something glamorous, but still makes it look classy. Be it jeans, roomy pants, comfy tees, sneakers, or dresses, these outfits make up her regular wardrobe. While Anushka is effortless regarding her dressing, the actress has a huge love for bags, that hasn't quite remained out of the spotlight.
Anushka's collection is quite enviable as it consists of bags from brands Dior to Fendi and Louis Vuitton. While we've also seen her love for over-sized totes, while travelling, Anushka has a thing for backpacks too. The actress' collection also seems to have pieces from Fendi, Prada and Burberry. Recently, on her trip to London, Anushka was spotted with a sleek Balenciaga sling bag that can be used as a shoulder bag, cross-body or even as a clutch. The bag is made in Italy and costs Rs 60,000. It's made from beige canvas and has leather trimmings which come in colours. The actress has opted for a monochrome colour scheme bag.
Balenciaga is a luxury retail brand from Spain currently owned by a French luxury conglomerate, Kering. The brand was founded by couturier Cristobal Balenciaga, who was famous all over Europe.
Image source: Instagram/ @astarreallife