THIS Is Katrina Kaif's Favourite Travel Wear, Hands Down! She Has Worn It Over 10 Times!
Katrina Kaif's style statement is simple- it's always comfort first! Talk about her travel vogue, and we decoded actress' favourite when it comes to hopping destinations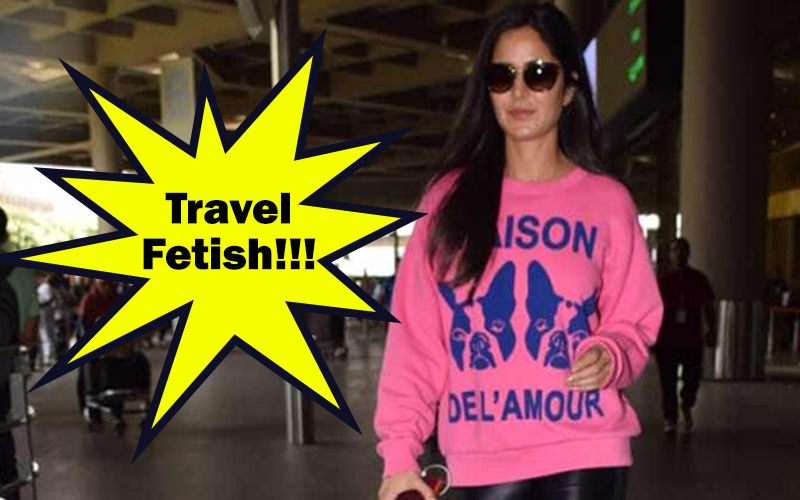 Katrina Kaif is a comfort freak. Her dressing off-screen is simple, understated and very casual. So, for her travel wear too the actress likes to keep it loose, comfortable yet stylish!
Black seems to be her favorite when traveling but what's her go-to piece of garment, which you will see Katrina don more than often at airports? Well, it's her black leather and cotton jeggings. Recently, we spotted her thrice at the airport wearing sweatshirt and black leather jeggings. On two occasions, the jeggings were the same. Now, that got us all curious to know if that's Katrina's favourite part of travel vogue. And so it was!
We did our research and found out that Ms Kaif has worn different sorts, styles in them for about 12 times, over the years. See below Katrina Kaif's love for jeggings:
1. KEEPING IT SPORTY WITH BLUE SWEATSHIRT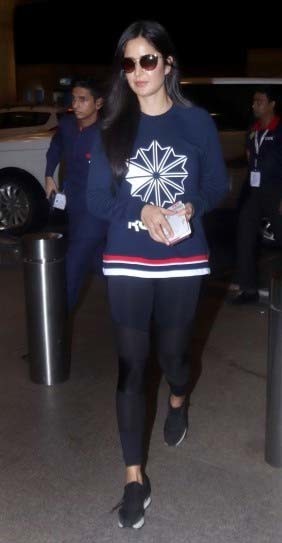 2. KEEPING IT BRIGHT AND PINK WITH A SUPER CUTE SWEATER

3. KEEPING IT CLASSIC WITH AN ICE BLUE DENIM SHIRT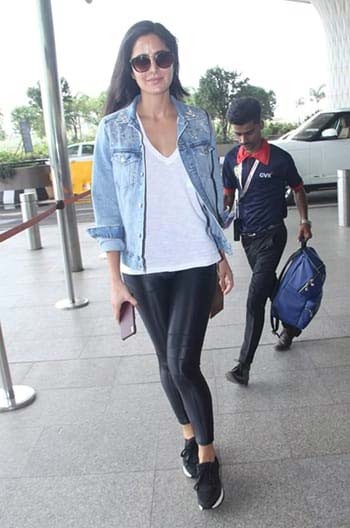 4. KEEPING IT LADYLIKE WITH A FLORAL TUNIC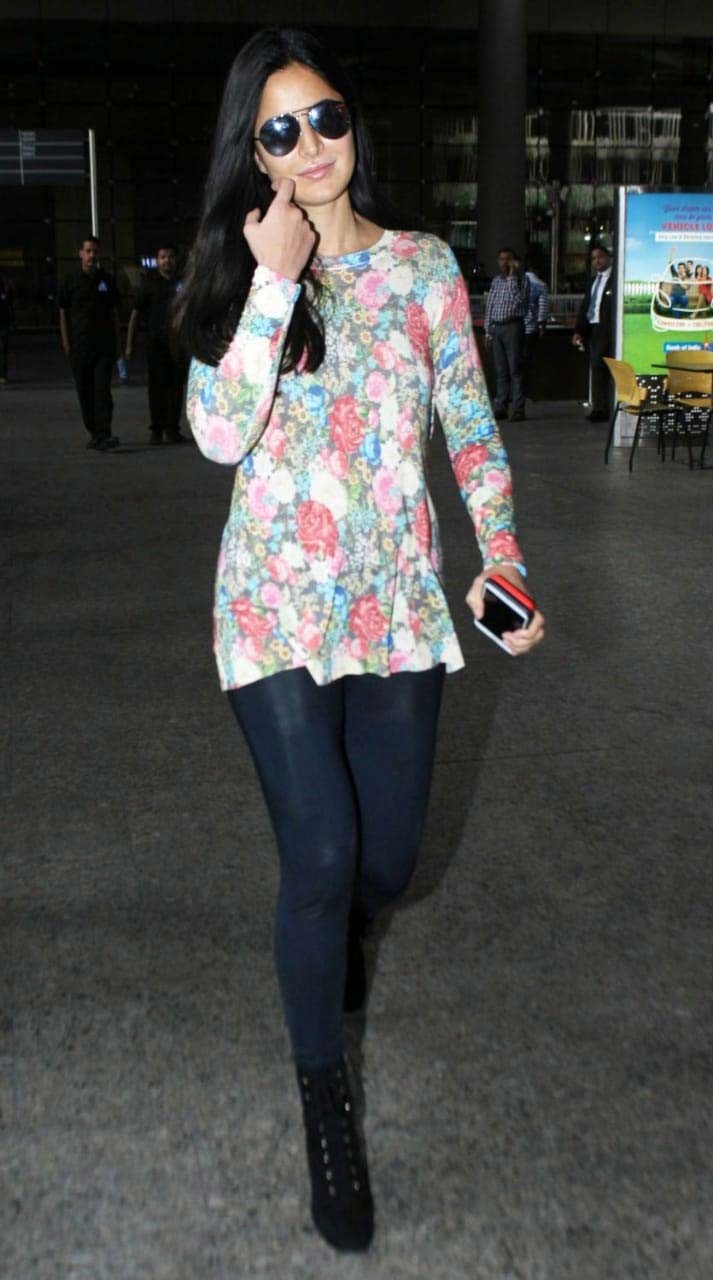 5. KEEPING IT SMART IN WITH AN OVERCOAT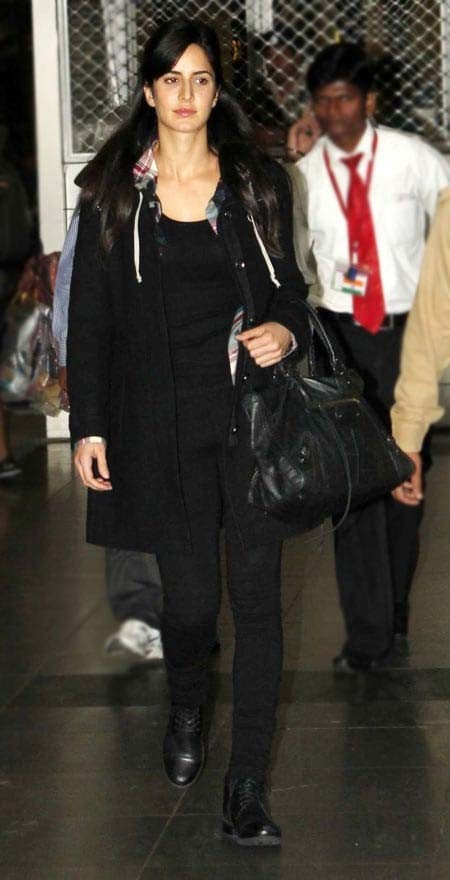 6. KEEPING IT RAW AND NATURAL WITH A SPORTY TEE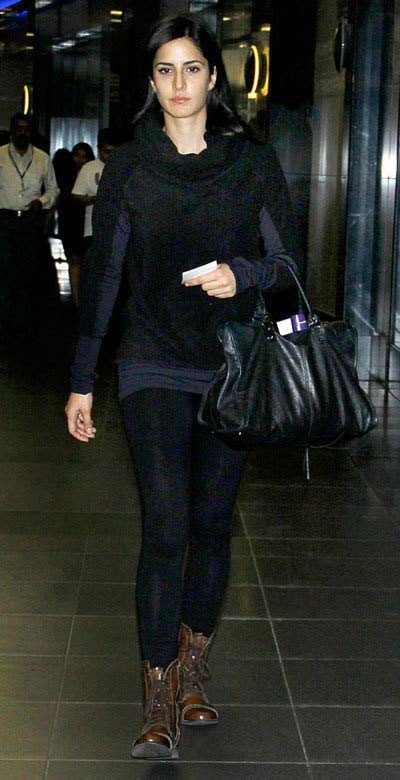 7. KEEPING IT CHIC WITH BLUE BACKPACK AND SHRUG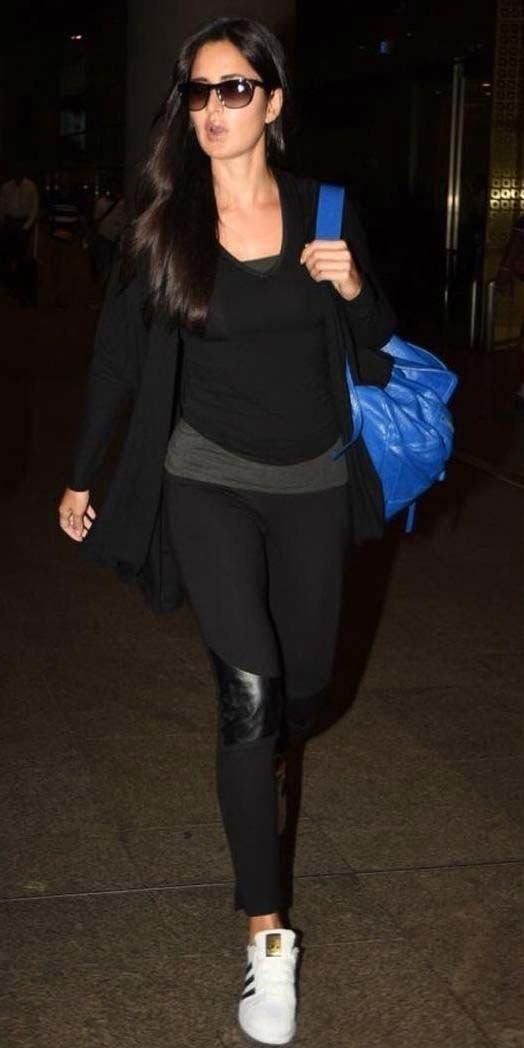 8. KEEPING IT COOL WITH A LAYERED TEE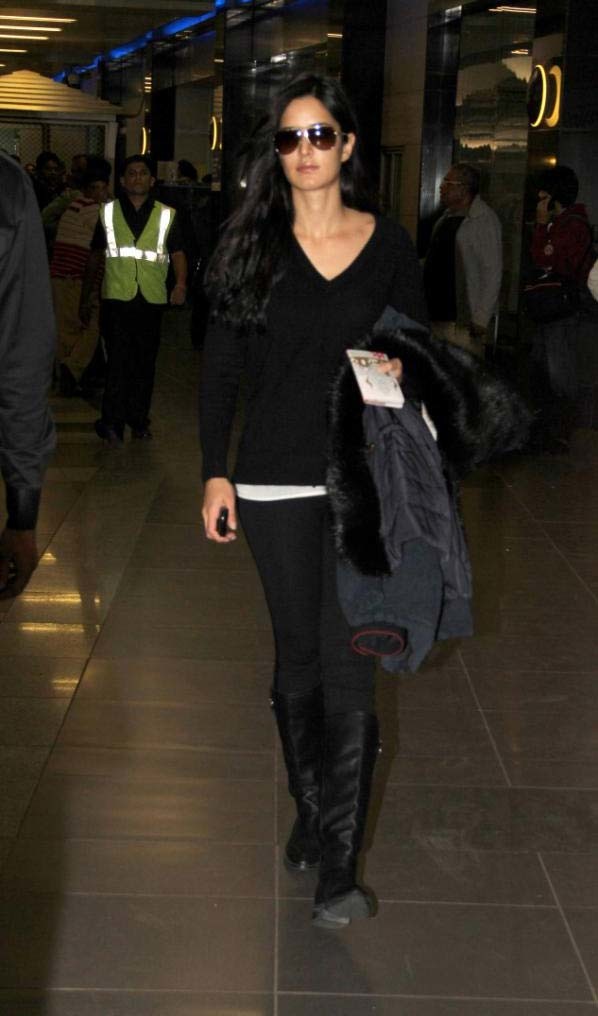 9. KEEPING IT STARRY WITH A QUIRKY CARDIGAN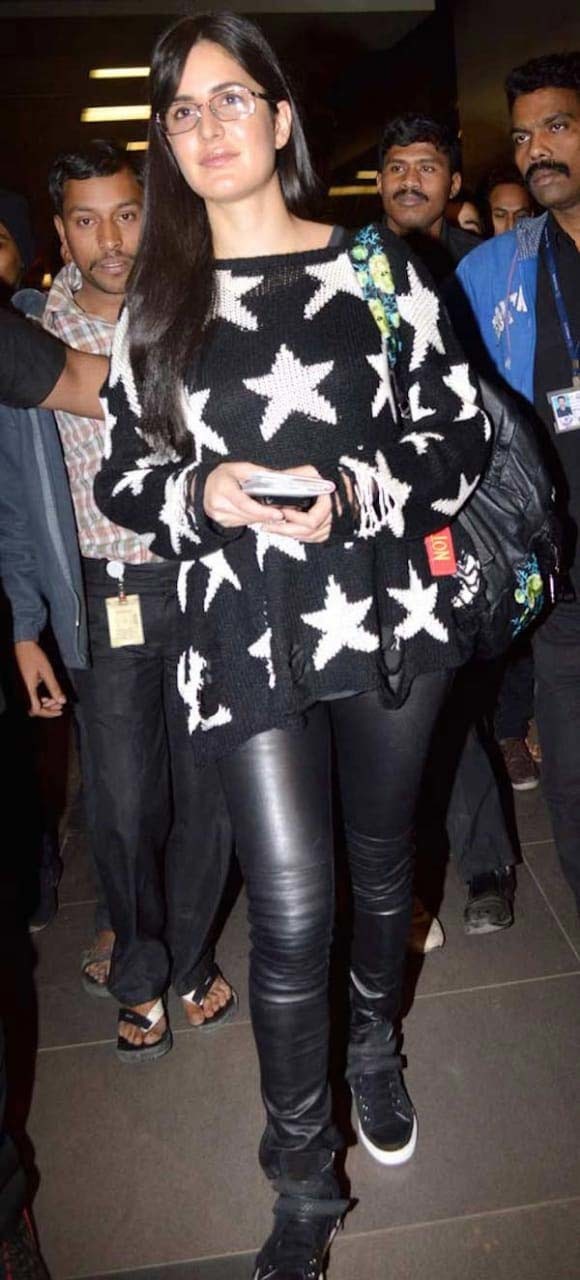 10. KEEPING IT FUNKY WITH A CARTOONY SWEATER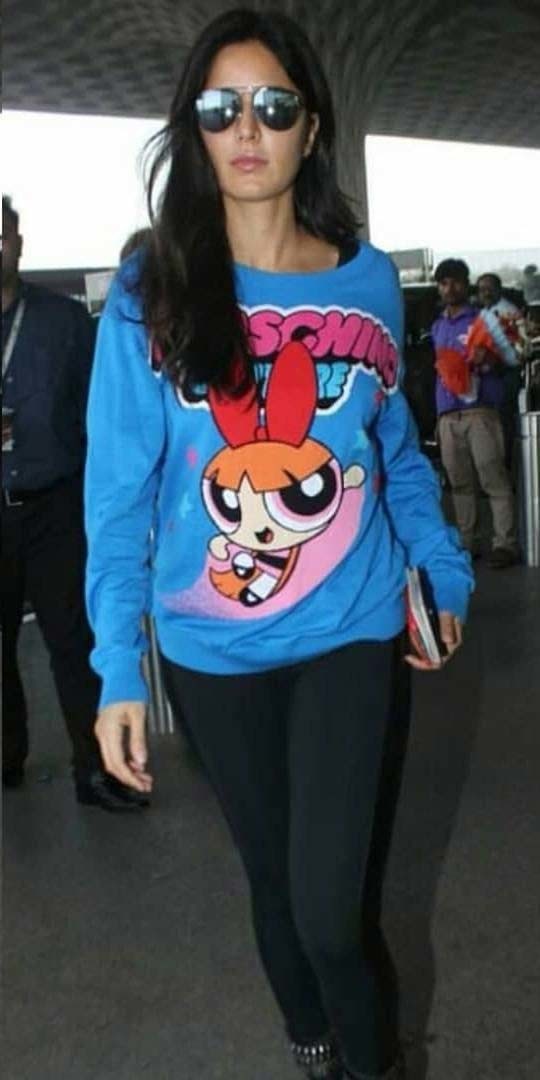 11. KEEPING IT SEXY IN WITH A FLAP COLLAR JACKET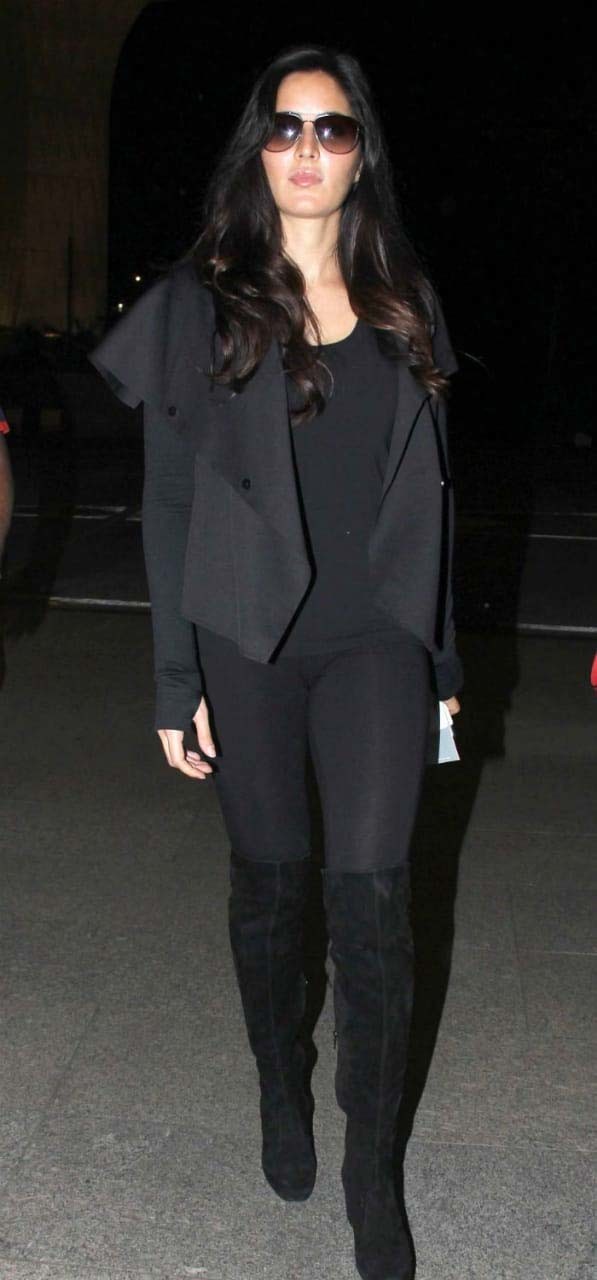 12. KEEPING IT ELEGANT WITH A STRUCTURED BLAZER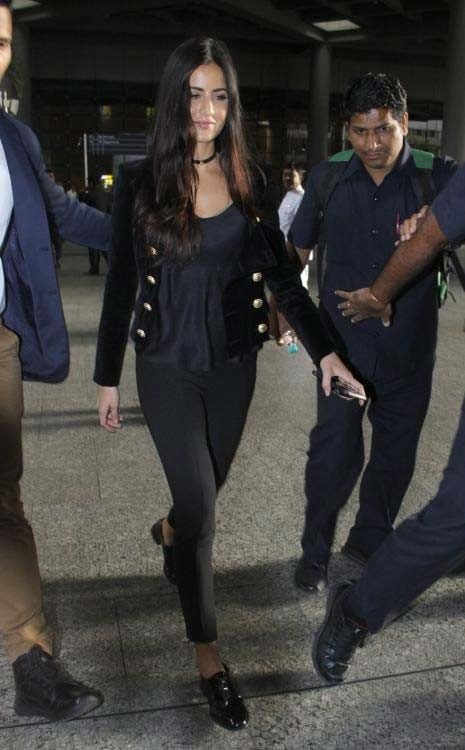 Now, you saw above how Katrina made the simple black jeggings look oh-so-cool and at times uber hot. So, next time you plan to dispose a boring black jegging, take a cue from Katrina on how to use them stylishly for travel.
Image Source:- b44u/bestpicture1/webgram/fashionlady/pinterest/cellcode/instazu/graphics8/viralbhayani