Top Five Hollywood Bikini Scenes (2010 - 2015)
Here's the latest update from the world of Bollywood. We bet you wouldn't want to miss this. Read on for details... We look at the Hollywood bikini scenes that made a big splash!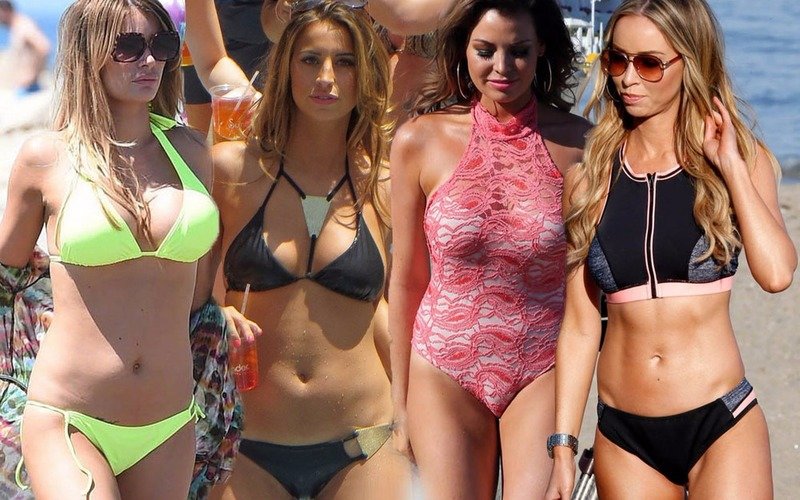 It's the Ocean Week from May 9 to 12. Hollywood has a fair share of the sun, sands and the beach in their films. We look at the top five bikini scenes from 2010 to 2015.

#1 Fast Five (2011)

This scene is from the 2011 film and still beats all of the others in this list, making it an antique that's just aged well. Gal Gadot, the now and future Wonder Woman, played a con-woman who's got brains, beauty and guts in this action fest. This scene becomes more memorable due to the attitude that Gal adds to it while mouthing the memorable line…

Never send a man to do a woman's job.

#2 Spring Breakers (Selena Gomez) (2012)

This former Justin Bieber girlfriend signed up for this weird film and pleased critics. She also pleased fans by dressing down in almost-not-there bikinis and dresses for a major part of this film. There was even an arrested-in-a-bikini sequence. Take that, Fifty Shades Of Grey!

#3 American Hustle (Amy Adams) (2015)

Amy Adams wowed with her gritty performance in the Oscar-winning crime-corruption-drama American Hustle. She didn't just show off her acting skills but a hot bod too. Set in the sweet eighties, Amy not just rocked some eighties fashion but slayed it in a buff-coloured bikini that flaunted her curves.

#4 Focus (Margot Robbie) (2015)

Margot Robbie went all strappy in this black bikini in one of the integral scenes of the film, where she played the role of a con-woman who meets her match. In this hot scene, she matched up that almost-not-there bikini with heels, creating a look that sent the temperature soaring.

#5 The actresses of The Wolf of Wall Street (2013)

Wolf of Wall Street may be one of the greatest films ever made. It definitely has one of the highest amounts of skin-show in a mainstream film.