365 Days Star Michele Morrone's Fans Think He 'Has Come Out As Gay' After He Shares Cosy Pic With Simone Susinna; Actor Reacts
365 Days star Michele Morrone recently shared a cosy picture with co-star Simone Susinna and netizens started speculating if he has come out as gay. Here's how the actor reacted to their conjectures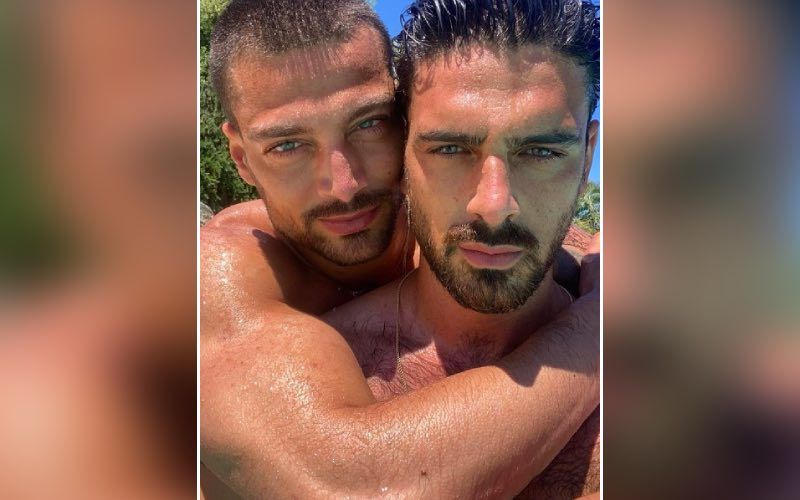 Actor Michele Morrone is considered to be one of the hottest stars, all thanks to his erotic movie, 365 Days. After the movie gained immense popularity, fans, especially women, were seen gushing over him for the longest time. Moreover, his Instagram account is filled with some ultra-hot pictures of himself that are enough to make any girl go weak in the knees. Amidst his perfectly angled selfies, magazine cover shoots and shirtless pictures, a few days ago he shared a cosy picture with co-star Simone Susinna and netizens started speculating if he has come out as gay.
In the picture, Simone is seen hugging a shirtless Morrone from behind and he captioned it as 'I'm liar.' With this cryptic post, fans started wondering if he is gay in real life considering June is also celebrated as Pride month. However, putting all the speculation to rest, Michele took to his Instagram stories and stated, 'I didn't come out (as gay)' He wrote, "This morning, I woke up with my team calling me and saying, 'Hey, there's a lot of articles…saying that you came out,' because of the picture I took with Simone. He became a very good friend of mine, we're like brothers. We're shooting a movie together. Guys, it was just a picture. Nothing more."
"And by the way…I'm a very big supporter of the LGBT community. But we're just talking about a normal picture. I didn't come out," Michele added.
Image source: Instagram/ iammichelemorroneofficial