After Avengers, Thor Chris Hemsworth Wants To Reunite With Iron Man Robert Downey Jr And Captain America Chris Evans For This Film
Missing the Avengers after Endgame? You're not alone. Recently Thor star Chris Hemsworth spoke about how sad it was that he wouldn't get to hang out with his co-stars again and also said that he wants to reunite with Robert Downey Jr and Chris Evans for Three Amigos remake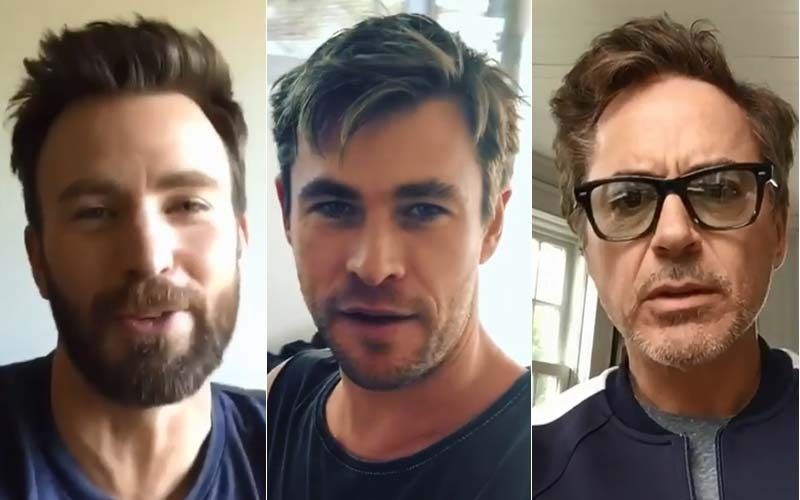 Marvel films have a very dedicated fan base their film Avengers: Endgame was the biggest release of the year! The film made for the highest-grossing film in history and the epic movie stayed with us long after it ended. The film also saw the end of Iron Man and fans of the character were deeply saddened as Robert Downey Jr. bid goodbye to the character in the last part of Avengers series. That also means it was the last time we saw the Avengers together.
Now, we are sure missing the Avengers after Endgame. Well, looks like you're not alone. Recently Thor star Chris Hemsworth spoke at ACE Comic-Con Midwest about how sad it was that he wouldn't get to hang out with his co-stars again and also said that he wants to reunite with Robert Downey Jr and Chris Evans for Three Amigos remake. Metro.co.uk quoted Chris Hemsworth saying at ACE Comic-Con Midwest, "That was so sad about kind of finishing Endgame, was just "Were we ever going to get to hang out again?" 'And I immediately started thinking "What else could we do?" We could remake the Three Amigos or something…"
ALSO READ: Robert Downey Jr AKA Iron Man Of MCU Avengers Endgame Reveals Why He Chose To Opt Out Of The Oscar Race
Three Amigos is a 1986 comedy film with three silent film stars who get mistaken for real heroes. In other news, Chris Hemsworth will be visiting India again! According to a report in Mid-Day, Chris Hemsworth will arrive along with the team of Netflix film Dhaka for a week-long schedule in India and is expected to reach Mumbai on October 20 for his shoot.
Image SOurce: Instagram/chrishemsworth/teamcevans/robertdowneyjr