Ahead Of FRIENDS Reunion Here's What Courtney, Jennifer, Matthew, Lisa, David And Matt Were Doing Before Becoming 'Iconic' – RARE VIDEO
We recently stumbled upon a video where it shows us a little glimpse of Courtney Cox, Jennifer Aniston, Matthew Perry, Matt LeBlanc, David Schwimmer, Lisa Kudrow's career before bagging the iconic series FRIENDS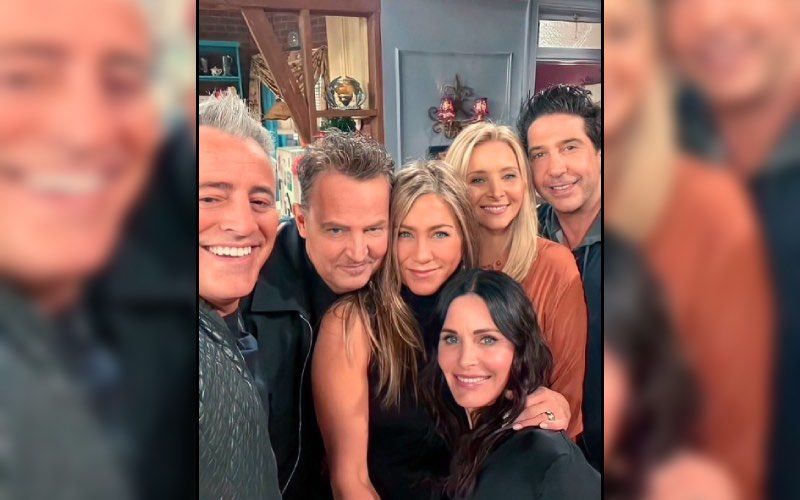 Stars Courtney Cox, Jennifer Aniston, Matthew Perry, Matt LeBlanc, David Schwimmer, Lisa Kudrow will be coming back together for one last time for FRIENDS Reunion as Monica Geller, Rachel Green, Chandler Bing, Joey Tribiani, Ross Geller and Phoebe Buffay. Their loyal and die-hard fans have been waiting for the episode to air with bated breath. As the anticipation level has already shot up the roof, we recently stumbled upon a video where it shows us a little glimpse of their careers before bagging the iconic series.
The clip first shows a young Courtney from Family Ties (1987) which was a failed CBS series. However, her show The Trouble with Larry helped her land the role of Monica Geller. The next we get to see Lisa in Cheers (1989). Very few people might know this but before acting, a scientific career was beckoning for Lisa. However, she then decided to leave her academic career behind and tried her hands in acting, and that's how we got our Phoebe Buffay. We get to Jennifer in Ferris Bueller (1990) who had five previous failures before getting a role in FRIENDS as Rachel.
TV 101 (1988) starred Matt who seemed to have always been a charmer. The actor once said that if he hadn't turned to acting, he would have been framing houses in the snow. Charles In Charge (1985) featured Matthew who played the king of sarcasm in the show. David was starring in The Wonder years (1991) who was also a co-founder of Chicago's Lookingglass Theatre Company.
Meanwhile, FRIENDS Reunion will be released on HBO Max on 27 May. For the Indian audience, the show is expected to release on Zee 5; however, the date is still not announced but it is rumoured to release somewhere in June.
Image source: Instagram/ behindthef.r.i.e.n.d.s