Ahead Of FRIENDS The Reunion, Here's How The Iconic Show Globally Influenced People, Fashion, Coffee Cafes And More
As David Schwimmer, Matthew Perry, Matt LeBlanc, Courteney Cox, Jennifer Aniston, and Lisa Kudrow are going to make our day tomorrow with FRIENDS: The Reunion, we thought of giving you a little glimpse of how the iconic show has heavily influenced people, fashion, coffee cafes across the world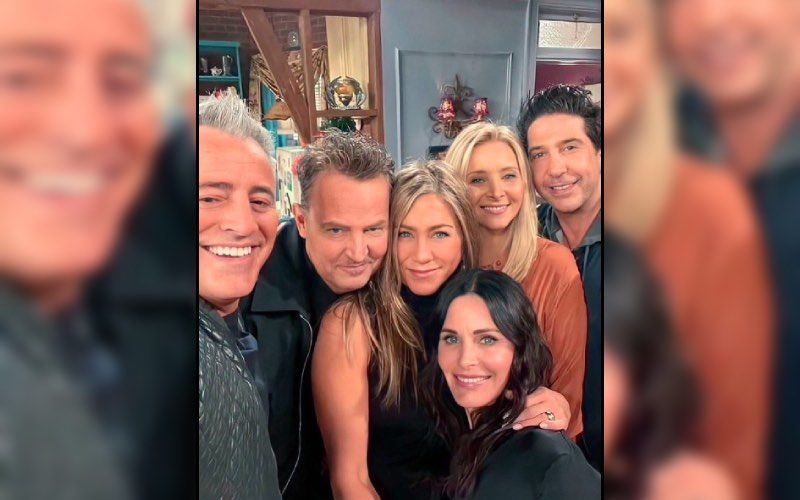 We are just a day away from witnessing something epic, to witness how F.R.I.E.N.D.S stars David Schwimmer, Matthew Perry, Matt LeBlanc, Courteney Cox, Jennifer Aniston, and Lisa Kudrow will make our life by coming together for a simple FRIENDS: The Reunion episode. As fans across the globe are waiting for the day and to meet all the main six characters yet again onscreen, we thought of giving you a little glimpse of how the iconic show has heavily influenced people, fashion, coffee cafes across the world. The show that started around 1994 became an instant hit among people. Friends moved at a faster pace than other sitcoms and hence, the show gained iconic status over the years.
Hairstyle trends: Well, whenever we talk about hairstyles, it automatically directs our thinking to the famous 'Rachel cut'. Admit it or not, almost 90% of the women have had a 'Rachel cut' in their lives. In the 2015 book, 'I'll Be There For You: The One About Friends', American journalist Kelsey Miller wrote about the phenomenal Rachel Green haircut that was a rage back in the 90s and today. "I was hardly a pioneer. It was 1997, and The Rachel was inescapable. In 2010, a UK study conducted by hair-care company Goody reported that in Britain alone, approximately 11 million women had gotten the signature cut, and it was still the most requested hairstyle in salons," Miller wrote in the book, as per Firstpost. Apart from Rachel's, Monica and Phoebe's haircuts were also in demand but not compared to Rachel's. Crazy, right?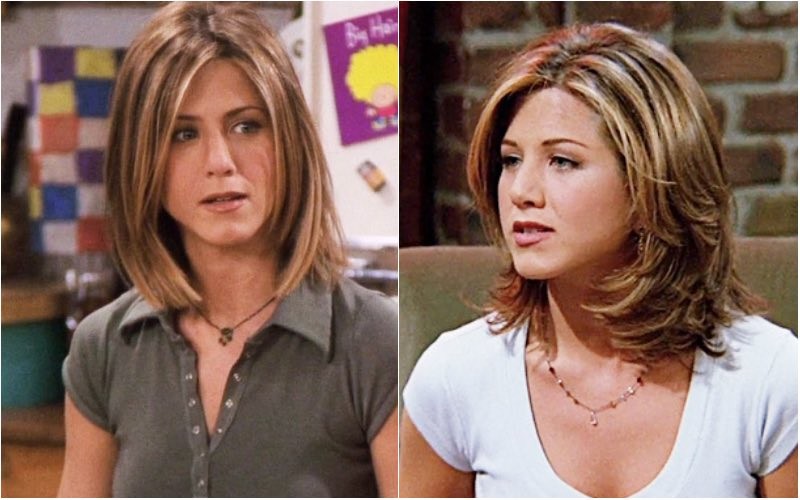 Fashion: Just like her hairstyle, everyone wanted Rachel's wardrobe as well. Given the fact that Rachel was into fashion, her sartorial choices became everyone's favourite. Rachel was the devoted fashion girl of the show. Working as a buyer at Bloomingdale's and Ralph Lauren, she always looked chic and was certainly in tune with the latest trends. Her style game is still being practised by many women. Right from wearing whimsical mini-skirts, thigh-high slits gowns to her formal wear; even after decades, Jen's classy fashion is still in vogue. Several women have been recreating her wardrobe. On the other hand, Monica played safe with her outfits but she also ensured to give something to people to talk about. Meanwhile, Phoebe gave us hippie fashion choices which were pretty quirky and playfully.
Coffee cafes: Who knew that one-day coffee will rule the world. Who knew that the demand for coffee will touch the sky. In the era of tea, FRIENDS changed the face of the coffee culture. The show gave an added boost that now many cafe owners have changed their place to a hang out spot for youngsters just like Central Perk. Miller also cites a 2014 article by journalist Shoaib Daniyal to talk about how Friends contributed to coffee 'replacing' tea for young Indians living in North Indian cities.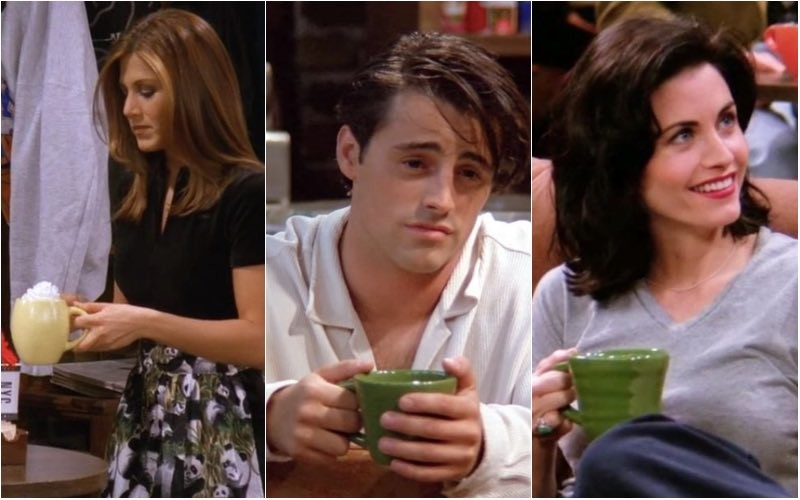 Language: You will be surprised to know that many have picked up spoken English from the show, FRIENDS. As per the report, a 2012 survey conducted by Kaplan International Colleges found that 26 per cent of respondents have confirmed to use the show for learning the language. That's not it, according to a study conducted by Sali Tagliamonte, the word "so" was chosen as an adjective over alternatives like "really" and "very" that increased sharply in the US after Friends (Rachel and Monica make this particular linguistic choice routinely). Well, this seems remarkable right!
Meanwhile, FRIENDS: The Reunion episode to premiere on May 27th on HBO Max and simultaneously it will stream in India at 12:32 pm. Apart from the main cast, stars like David Beckham, Reese Witherspoon, Cindy Crawford, Lady Gaga, BTS, Mindy Kaling, Kit Harington and many others will also be making a guest appearance in the episode.
ALSO READ: Ahead Of FRIENDS Reunion Here's What Courtney, Jennifer, Matthew, Lisa, David And Matt Were Doing Before Becoming 'Iconic' – RARE VIDEO
Image source: Instagram/ behindthef.r.i.e.n.d.s