Ahead Of Valentine's Day, Kim Kardashian Launches Super-Stretchy Boob Tape And Nip Covers; How Interesting - WATCH
With Valentine's Day 2020 round the corner, Kim Kardashian has all sorted for women. As the mogul is the ultimate hack 'guru' for all outfit problems, Kim recently launched super-stretchy boob tape and nip covers to help everyone wear outfits of their choices. While Kim K wants us to go braless, did you know about these amazing boob tapes and nip covers? Check out the video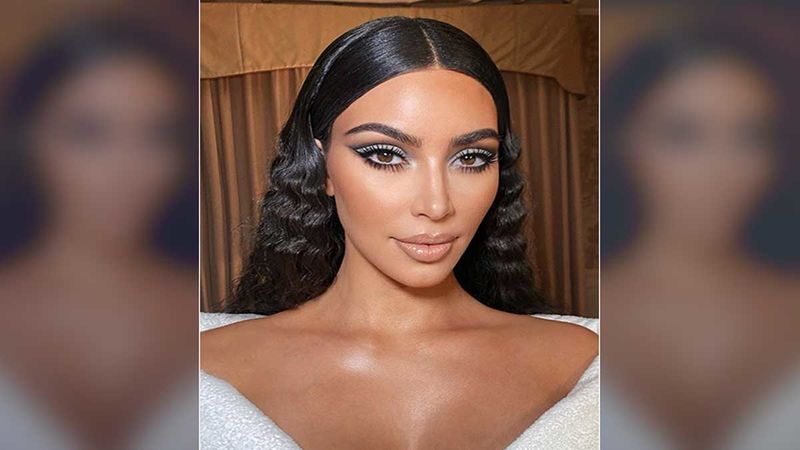 With Valentine's Day 2020 round the corner, beauty mogul
Kim Kardashian
was recently clicked indulging in some love-soaked and steamy PDA with hubby Kanye West at the launch of her shapewear line in New York City. While the beauty mogul has recently launched her new shapewear line SKIMS and is winning praise for her amazing products, Kim Kardashian has it all sorted for women with her recently launched super-stretchy boob tape and nip covers too, to help everyone wear outfits of their choices this Valentine's.
After launching her new shapewear line in NYC, Kim is pumping the promotions of the brand to the core. As the beauty mogul is the ultimate hack 'guru' for all outfit problems, with Valentine's Day inching closer, Kim has launched her tonal body tape and pasties, a new collection of her styling solutions for invisible hold, support, coverage, and lift. While Kim K has our braless dresses and outfits problems sorted right before Valentine 's Day, the tonal body tape and pasties are available in three different skin colors. Did you know about these amazing boob tapes and nip covers? Also Read:
Kim Kardashian's Body Tape Hack Is The Easiest Way To Wear A Braless Dress- VIEW PHOTO
Check out the video:
Needless to say, the mother of four has found out the problems related to a regular woman and has us covered with her tonal body pasties. Kim's stretchy pasties are any woman's dream and Kim K's collection is available on the SKIMS website.
Image source: Instagram/ Kim Kardashian, SKIMS