BIG RELIEF For Brad Pitt As He Wins Child Custody Battle Against Angelina Jolie; OUATIH Actor Gets 'Tentative' 50-50 Joint Custody-REPORT
The custody battle between Hollywood stars Brad Pitt and Angelina Jolie is going on for a long time now. According to the latest report, the OUATIH actor has won a 50/50 'tentative' joint legal physical custody of their 5 minor children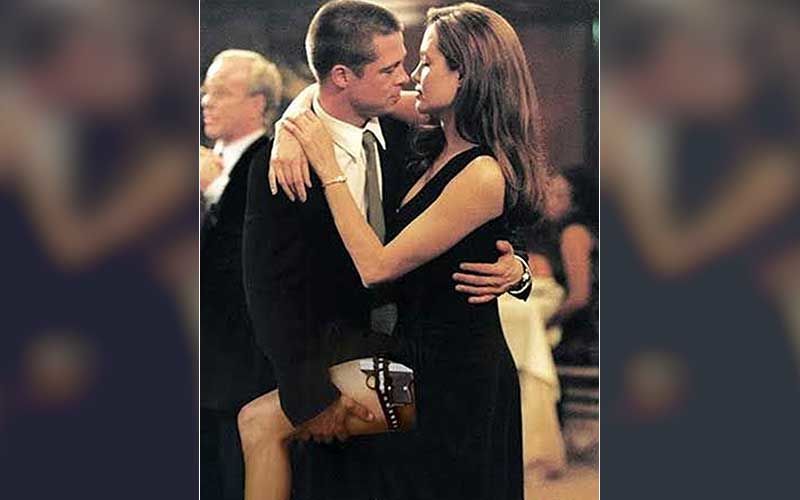 Hollywood stars Brad Pitt and Angelina Jolie's child custody battle has been hitting the headlines for quite some time now. Earlier, it has been reported that the Oscar-winning actor is seeking joint legal custody of his children with ex-wife Angelina Jolie. During a recent hearing in the custody battle case, it was reported that Angelina Jolie claimed she has proof that supports her domestic violence allegations against Pitt. As per the latest report, Brad Pitt has won the custody battle.
According to a report in TMZ, as reported by the New York Post, the OUATIH actor has won a 50/50 joint legal physical custody of Angelina and his five minor children. The report mentioned that Brad Pitt won a "huge victory in his child custody war with Angelina Jolie". As per the report, a judge on the case made a tentative ruling, awarding Brad Pitt and Angelina Jolie 50/50 joint legal and physical custody of their children. The report stated that as per the judge's ruling, the couple's eldest son, Maddox, who is 19 pursuing his higher education is not subject to the ruling.
As per the report in TMZ, a source connected to Pitt revealed that "he's over the moon." The report stated that the ruling is "tentative," but typically such rulings are only a formality before the final judgement is announced.
Angelina Jolie filed for divorce from Brad Pitt in 2016.
Image source: Instagram/ ; SpotboyE Archives