Chris Hemsworth AKA Thor's Wife Elsa Pataky Discloses When Her Husband Gets Embarrassed The Most
Thor AKA Chris Hemsworth rose to his fame with his Marvel superhero character. While the superhero has been married to wife and actress Elsa Pataky for quite sometime now, recently in an interview, Pataky discloses how and when her dearest husband gets embarrassed the most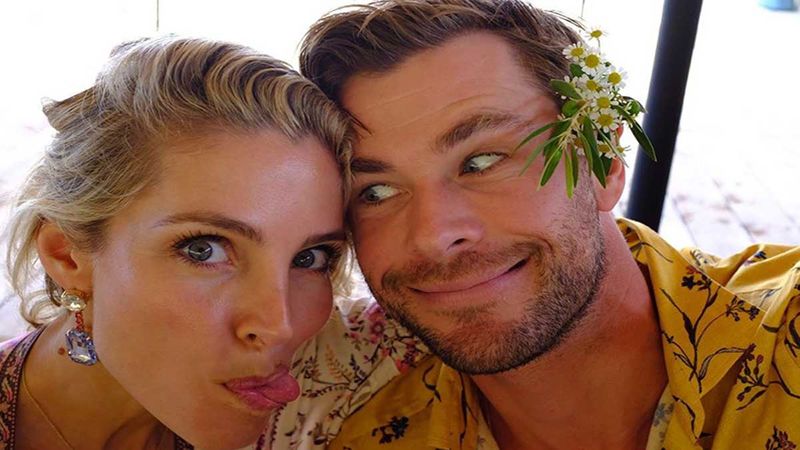 Chris Hemsworth AKA Thor has garnered his fame thanks to the Marvel superhero character and is loved by millions. While many women crush over the talented actor, Chris Hemsworth is married to Elsa Pataky and the couple are head over heels in love with each other after years of marriage. As the Thor superstar is currently basking in the success of his releases this year, recently, in an interview, wife and actress Elsa Pataky discloses how and when her dearest husband gets embarrassed the most.
Elsa Pataky and Chris Hemsworth define #couplegoals and the lovebirds constantly share love soaked pictures with each other on their Instagram. While Chris and Elsa are madly in love with each other, recently in an interview with Fitzy & Wippa studio, Pataky disclosed a funny habit of her husband which will leave you in splits. Elsa revealed that her husband Chris and our favorite 'Thor' gets really embarrassed when she proves him wrong at times. Sharing some details on the topic, Pataky went on to add how Chris once waited for several days to just tell her she was right and he was wrong. Also Read:
After Avengers, Thor Chris Hemsworth Wants To Reunite With Iron Man Robert Downey Jr And Captain America Chris Evans For This Film
Recalling an incident from the past, Elsa shared a hilarious story of when Chirs and she went to the markets and they were trying to park. Revealing details on the incident, Pataky shared that Chris gets nervous when everyone's watching him and apparently got the car bogged up. Adding on, Elsa said that she asked him if she could get it, but Chris denied and asked her to just leave it there and not touch it. Elsa then mentioned that she said, "said 'I think if you just go backwards.." to which Chris said, "No! It needs a crane."
Elsa then went on to add how she thinks he does it on purpose because Chris loves to push the car and showcase how strong he is that he can move the car. Pataky added how Chris keeps doing it constantly, and shared that she came back home and he went on to get the car out with somebody. Elsa then shared that on asking Chris, "How was it?" the actor replied, "Yeah, great, it was really deep in there."
Later, Elsa shared that it actually took days until Chris revealed out the real truth to her. Adding on further, Chris' wife revealed that after a few days he came up to her and told her about wanting to tell her the truth. The superhero Hemsworth disclosed to his wife that the car didn't need anything. Chris told his wife that he just drove the car back and it totally moved. Leaving us in splits, Elsa further shared that her superhero husband gets extremely embarrassed.
Image source: Instagram/ Chris Hemsworth