Chrissy Teigen Gets Teary-Eyed While Reading Condolence Letters Sent By Fans After She Lost Baby Jack; Sends Love To All
Chrissy Teigen and John Legend suffered a tragic miscarriage last year. Back then, many fans sent condolence letters and showed support to Teigen. Taking to her Instagram stories, the Cravings author thanked fans for sending letters, cards and more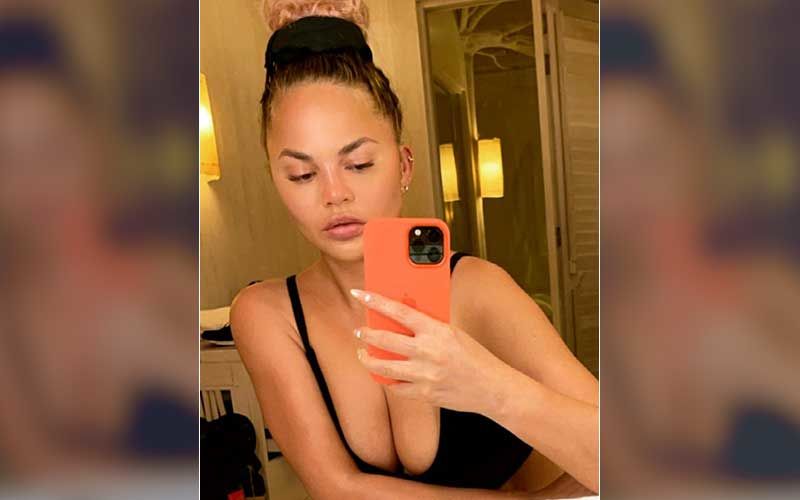 'All Of Me' singer John Legend and his wife, model-author Chrissy Teigen suffered a miscarriage last year. Chrissy was devastated, and she has expressed it on social media posts too. She penned a long post, shared pictures of John and her from their time at the hospital and spoke about her son Jack. Back then, many fans sent condolences and showed support to Teigen on social media. Several fans also sent her letters, cards and messages via mail. Teigen has finally received them.
Taking to her Instagram stories, the Cravings author thanked fans for sending letters, cards and more. She informed everyone that she has received the love and letters from everyone. Chrissy gave her fans a glimpse of the letters she received and tearfully thanked them for showing support. She could be heard sobbing softly in the video. In the clip, Teigen also explained why she received the letters late. She said, "This is just piles of letters that we just got because the place we usually get mail from, where you guys send mail, has been shut down, and it opened back up. And now we got everything. You guys sent the most amazing condolence letters and cards and books, and I just want you to know we got all of them."
In another Instagram story, Chrissy Teigen went on to thank her fans for their supportive messages. She said, "I'm going to read them all, OK? And I love you guys. Love you, love you." In a clip later, she added, "I got this, OK? I got it, and I love you."
Image source: Instagram/ Chrissy Teigen