CINE STUCK: Did Meghan Markle And Prince Harry Charge For Spilling The Beans In The Controversially Popular Oprah Winfrey Interview?
"Was there money exchange involved in the Oprah Winfrey interview with Meghan Markle and Prince Harry? If yes, then how much? I cannot even begin to imagine the number of zeroes on the cheque. This interview was big business for all concerned," writes Subhash K Jha.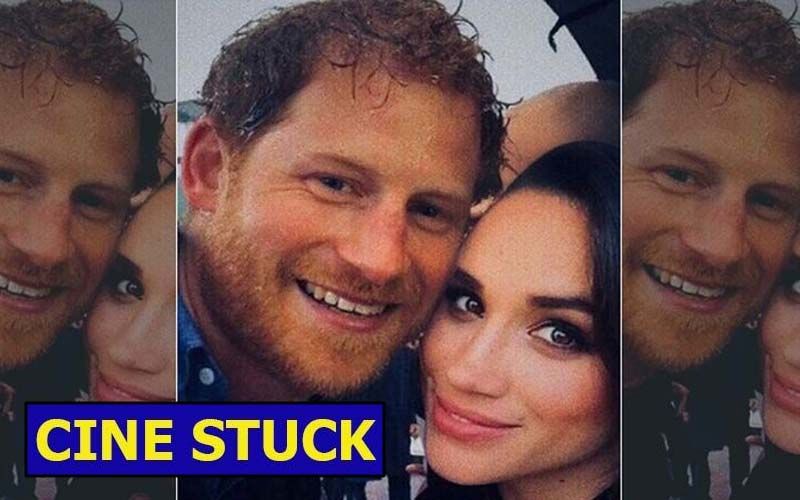 Watching the most talked-about interview of the decade with Prince Harry and his wife Meghan Markle was not easy. There they were ripping British royalty apart with a concentrated but curbed contempt for all things royal. It was like the Buckingham Palace being dismantled, brick by brick. Was it all a spontaneous overflow of pent-up emotions? Good lord, no! The couple knew exactly what it was saying, and for how long. I could also see the hammer falling on each episode of a condensed miniseries that was Oprah With Meghan & Harry. Every revelation seemed…how do I put it..sponsored. Every segment of the true confessions was like a ticking bomb. The couple and their host knew the world was hanging on to every word.
This brings me to the question of the money exchanged. Was there any? If yes, how much did Meghan and Harry charge for the scoop interview? I cannot even begin to imagine the number of zeroes on the cheque. This interview was big business for all concerned. I think Harry and Meghan wanted to prove that they could continue living royally even without the vaults at Buckingham Palace being accessible to them any more.
Let's be honest. The couple was already disinherited from the royal coffers. By speaking of their experiences they have shown that their lifestyle need not suffer as long as they wash their royal linen in public. Being a royal deserter is far more lucrative than being royalty.
This is not to suggest by any means, that any of what Harry and Meghan spoke to Oprah about was untrue. Every word had a ring of truth to it.As one shocking revelation tumbled out after another, we heard on Monday morning the death knell being sounded for the British royalty. As if the much-watched series The Crown had not done a decent enough job of peeling off all the glamour and mystique surrounding Buckingham Palace, Harry and Meghan have showed the royal Brits to be bigoted biased racists.
Meghan says the royals at Buckingham were worried about the skin-colour of Meghan-Harry's children. She also talks about not feeling safe at the palace. If I were Harry or Meghan I would stay away from not just Buckingham Palace but Britain on the whole. After what they've said about the greatest haloed royals of Great Britain I doubt they would be welcome home. But not to worry. Harry and Meghan can reinvent their legacy in the US. From being royalty they can now work towards making royalty .
Why not the tell-all memoir? An expanded version of the Oprah interview with more masala. For example when Harry says his allowance was cut off we can have him trying to sneak into the family vault to get money to buy Meghan a birthday present.
Fact and fiction can happily co-exist. The exiled prince can live happily ever after with his princess who reminds us so much of Harry's mom Diana. Except that Harry's father didn't stand by Harry's mother. By showing the world what the marital vows actually mean Prince Harry has won more fans than he would have ever had as an active member of the royal family.
Image source: Instagram/harry.dukeofsussex