Ellen DeGeneres Releases Her First Statement After Her Show's Employees Complain Of Toxic Work Culture, 'I Am Disappointed, I Am Sorry'
After the employees and staff make allegations of a toxic work environment at The Ellen DeGeneres Show, the host breaks her silence and releases her first statement. Ellen apologies and says she takes responsibility for that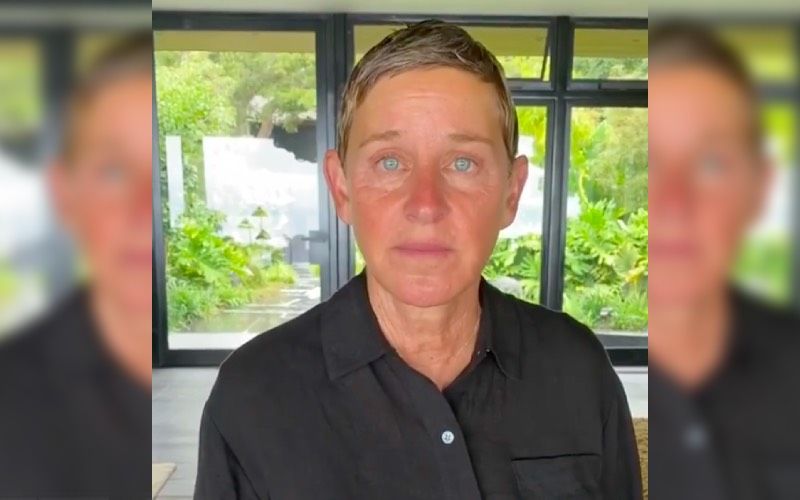 Amidst the Coronavirus scare, employees and staff of The Ellen DeGeneres show came out to make allegations of a toxic work environment at workplace. They claimed that they have experienced racism, workplace intimidation and mistreatment by colleagues on the sets. After this controversy, the talk show's producer extended apologies saying they are heartbroken to learn about the same. However, the host of the show, Ellen broke her silence now and released her first statement where she not only apologised but also said that she takes responsibility for it.
Ellen's statement was carried by Variety and it read, "Hey everybody – it's Ellen. On day one of our show, I told everyone in our first meeting that The Ellen DeGeneres Show would be a place of happiness – no one would ever raise their voice, and everyone would be treated with respect. Obviously, something changed, and I am disappointed to learn that this has not been the case. And for that, I am sorry. Anyone who knows me knows it's the opposite of what I believe and what I hoped for our show. I could not have the success I've had without all of your contributions. My name is on the show and everything we do and I take responsibility for that."
Ellen also mentioned that she alongside Warner Bros have started an internal investigation and they are taking steps to correct the issues. Her statement also mentioned that as she was relying on others to do the jobs, clearly, some didn't and Ellen commits that she will ensure this will change.
Ellen also suggested that she is glad that the issues at the workplace were brought to her attention. Also, she asserted that they will mindful about their words and actions. DeGeneres promised to do her part, and said, "It's important to me and to Warner Bros. that everyone who has something to say can speak up and feels safe doing so." Ellen then ended her note by apologising to anyone who didn't "love working" on her show.
ALSO READ:
Ellen DeGeneres And Portia De Rossi's Multi-Million Dollar Montecito Home Robbed On July 4-Reports
Image source: Instagram/ theellenshow