Elton John Reveals The Reason Why He Won't Play 'Candle In The Wind' In Front Of Prince William And Harry
Elton John shares the reason why he won't play his famous song 'Candle In The Wind' that he played during the funeral of Princess Diana, in front of her sons Prince William and Harry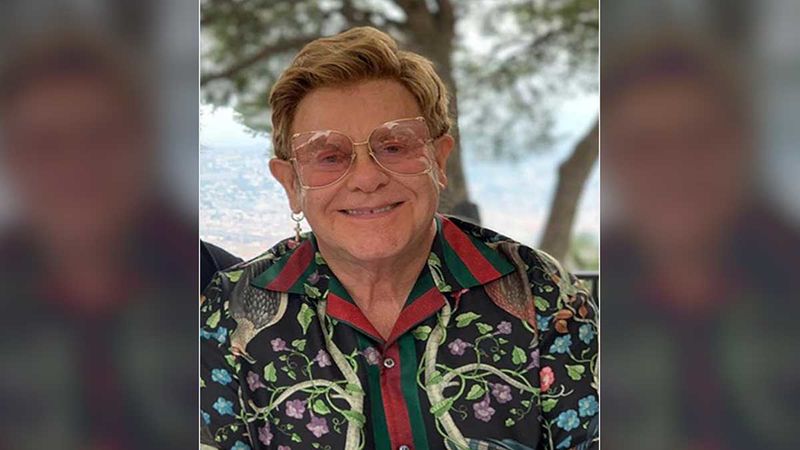 Elton John
is one of the best singers the world has known and his music has been a treat to the ears for decades now. While John has been one of the best singers worldwide, the British singer has treated fans with many songs over the years and is also known to have close ties with the British Royal family. With Elton John singing at many prestigious parties and occasions held by the Royal family in England, the singer is also a close one to the Royals. As the singer was close friends with late Princess Diana, John shared the reason why he won't play his famous song 'Candle In The Wind' that he played during the funeral of
Princess Diana
, in front of her sons Prince William and Harry.
The world broke down on Prince William and Harry when the Royal brothers lost their mother, the beautiful, charming and loved Princess Diana to a spine-chilling car-accident in August 1997. While Elton John has been a close one to the late Princess and the Royal family, the British singer received the opportunity to sing a song at the funeral of late Princess Diana. As John sang his famous song 'Candle In The Wind' during the funeral ceremony, the singer recently revealed why he will never play the song in front of Princess Diana's son's Princes William and Harry. Also Read:
Meghan Markle Duchess Of Sussex's Closest Friend Jessica Mulroney Calls Out Racist Bullies On Private Jet Controversy
Recently while speaking with Billboard, Elton John shared that he didn't play the song for a couple of years as it was too close to home for him. The singer further added that he would have preferred to not have made the record and for her to still be alive, but it was what it was. John added how he raised 37 million pounds for her foundation and sold 60,000 in India in one day. As it was a moment of grief and love for the Late Princess Diana, the singer shared that other than her funeral, John has never played the song in front of Prince William or Prince Harry, and also added that he would never play even the Marilyn Monroe version of the song in front of the Prince's.
As Elton John had a very close relationship with the Late Princess Diana, the singer considers his 'sense of obligation to protect' the Royal brothers Princes William and Harry. Elton John wrote the song 'Candle In The Wind' with Bernie Taupin to pay tribute to actress Marilyn Monroe in 1973. After 11 years of her death, in 1997, the singer updated the lyrics to the songs in the memory of Princess Diana, and sang it at her funeral, to honor her memory.
Image source: Instagram/ Elton John