Friends Reunion Feat Jennifer, Courtney, Lisa, Matthew, David, Matt To Be An Unscripted Special - Yaaaay
According to the latest reports, Jennifer Aniston, Courtney Cox, Lisa Kudrow, Matthew Perry, David Schwimmer and Matt LeBlanc are likely to reunite for a reunion special episode of FRIENDS which is said to be an unscripted one. Before you go all 'Oh. My. God' scroll down to read more deets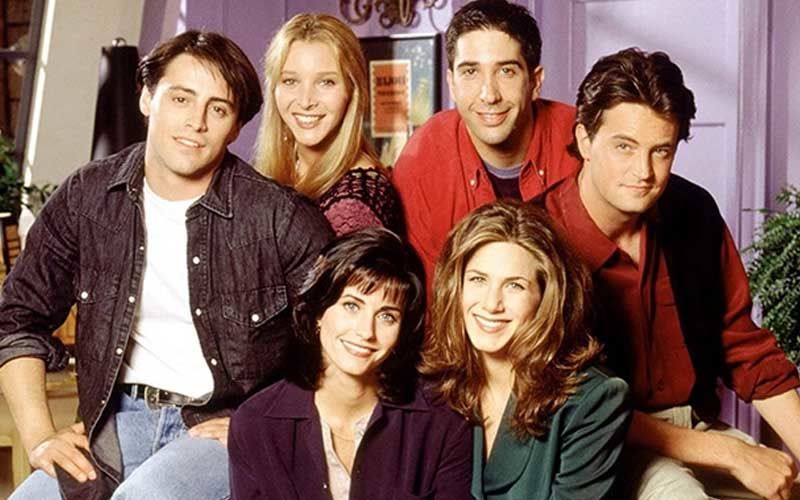 One of the iconic and most-re-watched shows FRIENDS is still being loved by millions. Even though the show has completed 25 years of its release, it is still binge-watch this show. From the six characters, their friendships to the romance between Monica-Chandler and Ross-Rachel, everything about the show touched millions of hearts, in fact, there are fans saying that people consider FRIENDS as an emotion and not a show. Its loyal fans have found their BFFs and made these six characters Ross, Rachel, Monica, Joey, Rachel, and Phoebe a part of their lives. However, the fans are desperately waiting for a reunion episode for the same, even though Jennifer, David and Courtney have been repeatedly saying that there won't be any Friends reunion episode.
Having said that, we have heard that there might be a special episode of Friends starring Jennifer Aniston, Courtney Cox, Lisa Kudrow, Matthew Perry, David Schwimmer and Matt LeBlanc but the show is said to be totally an unscripted one. That's right! According to the reports on Deadline, the cast will be reuniting for an unscripted reunion special. The publication is also reporting that each star will be paid between $3-4 million to appear. The special episode will help launch the upcoming streaming platform HBO Max which will feature the entire Friends series, claims the same portal.
"There is interest all around and yet we can't get the interests all alighted to push the button on it," HBO Max's Chief Creative Officer Kevin Reilly said a few weeks ago at the Winter TCAs. "Today it's just maybe." However, there has been no official announcement till now but if this really happening for real, it got us all psyched.
Image source: TVLine