Game Of Thrones Actress Sophie Turner Celebrates Pride Month 2021; Her Post Leaves Fans Wondering If She Has Come Out As Bisexual
Sophie Turner took to her Instagram to share a post celebrating Pride Month. It was a sticker used in the Instagram story, that left fans curious and wondering if she just came out as bisexual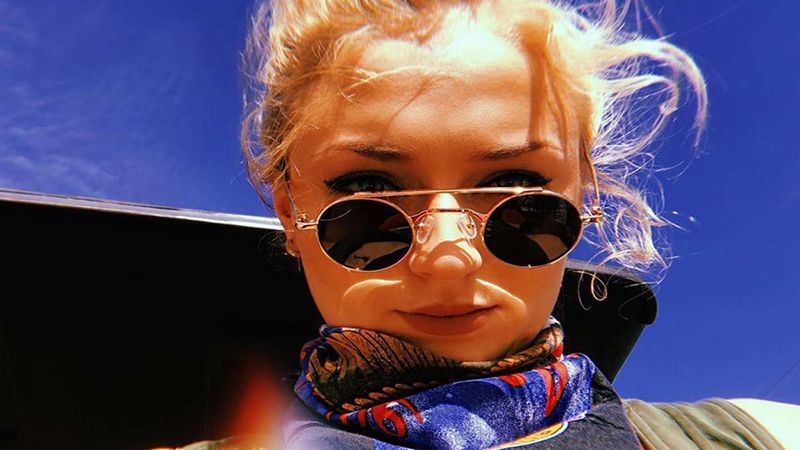 The month of June is celebrated as Pride month all over the world, with the LGBTQIA+ community and their allies celebrating in a number of different ways. A lot of celebrities took to their social media accounts to share posts about Pride Month, and Game Of Thrones star Sophie Turner was one of them. Recently, Sophie shared a post on Instagram celebrating Pride month, however, it was a sticker used in the Instagram story, that left fans curious and wondering if she just came out as bisexual.
Fans wondered whether Sophie Turner just came out as bisexual after she posted an Instagram story along with a sticker that read, "Time isn't straight and neither am I." It was accompanied by other stickers such as, "Move, I'm gay," "Bi Pride," "Gay Pride." Sharing the story, Sophie Turner wrote, "It's MUTHA***ING #pride month babaaaay." Fans were curious, and one Twitter user wrote, "did sophie turner just come out via unhinged Instagram story... queen", another one tweeted, "You're telling me sophie turner is bi and she married joe jonas instead of me??????."
Check out Sophie's post and her fans' reactions below:
Sophie Turner tied the knot with Joe Jonas in 2019 in Las Vegas. Sophie and Joe embraced parenthood, and welcomed their first child- a daughter named Willa, last July. A few days ago, Sophie Turner slammed the paparazzi for snapping pictures of her daughter without consent. "''I just woke up, I guess yesterday some paparazzi managed to get a picture of my daughter and me, and I just want to say that the reason that I have been not posting pictures of my daughter and making sure that we can avoid paparazzi at all costs is that I explicitly do not want those photos out there," she said.
Image Source: Instagram/Sophie Turner