Jada Pinkett Smith FINALLY Addresses Oscars Slapgate Controversy For FIRST Time: 'Never Know What People Are Going Through'
Jada Pinkett Smith talked about mental health in a social media post and the importance of understanding what people are going through behind the scenes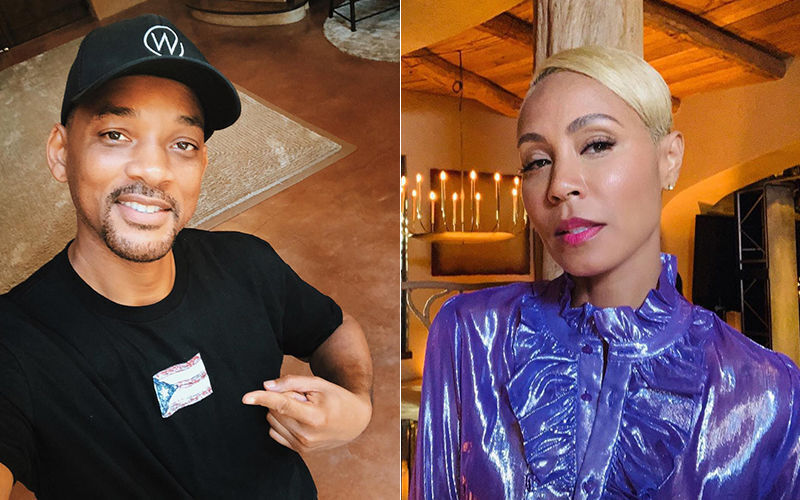 The world is yet shocked by Will Smith's reaction to Chris Rock's joke about his wife Jada Pinkett Smith at the 2022 Oscars and even though it has been over a month, the recent incident was still a topic of discussion.

While Will and Chris have already issued their statements over the controversy that conspired last month, now, for the first time, Jada has spoken out about it. The actress has published a piece on social media on mental health and the importance of understanding what people are going through behind the scenes.
After recording a new episode of 'Red Table Talk', Jada Pinkett Smith became upset and emotional and told her followers, "You never know what people are going through."
On Tuesday, 3 May, the 50-year-old actress took to Instagram to offer a lengthy written piece, which was accompanied by a preview for her show's upcoming episode. "There is so much more that lies beneath us all, that our assumptions about one another and perceptions can not meet," Jada said. "When we think we know . . . we block our chance to truly see someone who may need to be seen in a different way than how they are presenting themselves," she added.
Incidentally, Pinkett Smith had been silent about her husband's infamous Oscars smack. The comments on the post have been limited.
In the second Facebook preview for the next 'Red Table Talk' episode, Pinkett Smith is joined by her daughter Willow Smith, 21, and mother Adrienne Banfield Norris, 68, to interview a devastated April Simpkins.
Reportedly, Cheslie Kryst, Simpkins' beauty queen daughter, died in January after falling from her Manhattan apartment building while suffering from acute depression. Kryst was a high-profile contributor to the TV show 'Extra', and her passing prompted an outpouring of sympathy from celebrities such as Billy Bush and Gayle King.
Image Source: Instagram