Justin Bieber-Hailey Baldwin Cancel Talk Session Regarding 'Their Relationship' Amid George Floyd Murder Uproar- VIDEO
As people in the USA hit the streets to protest after the death of George Floyd, Justin Bieber- Hailey Baldwin canceled their talk about their relationship, and instead chose to educate themselves about racism and privilege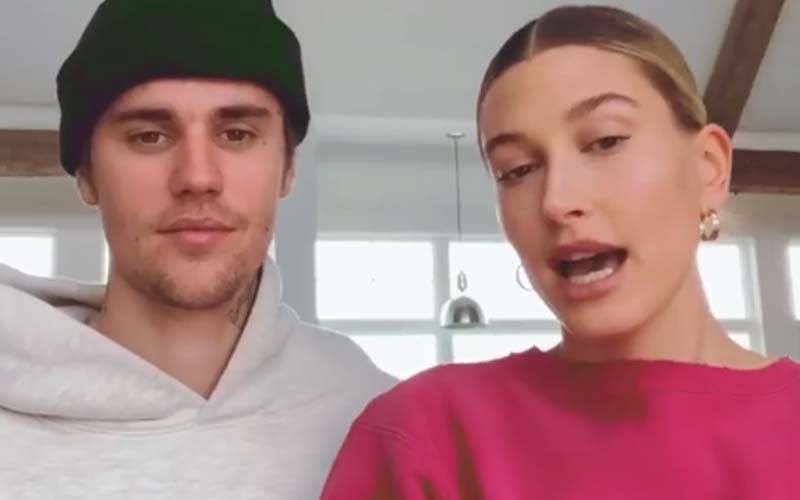 In the wake of George Floyd's death, the USA has erupted in massive protests, having had enough of the systemic racism and reached a breaking point. People on social media are talking about racism and privilege, and amid all this, Justin Bieber and Hailey Baldwin canceled their talk about their relationship, choosing instead to educate themselves about the racial profiling issue. On Sunday, Hailey Baldwin went live on Instagram and had an important conversation with CNN commentator Angela Rye.
Hailey, Justin, and Angela had a discussion about privilege, learning how their experiences as white people are way too different than what black people in America experience. Hailey Bieber shared the entire conversation later on her Instagram, and wrote, "As a white woman, I know I am privileged, and I didn't always understand what that really meant. I will never understand what it's like to be racially profiled and targeted and wake up everyday uncertain if I could lose my life because of the color of my skin."
Hailey further revealed in her caption that the aim of this conversation was for her to learn and ask questions, wanting to know better so she can do better. "I want to keep learning how to be an ally, and I refuse to keep walking through life being ignorant. #BlackLivesMatter," she said.
Image Source: Instagram/haileybieber