Khloé Kardashian Remains Friendly With Caitlyn Jenner After All Trash Talking, Reason- Kylie And Kendall Jenner
Even though Khloé Kardashian's former father Caitlyn Jenner was trash talking about her stepdaughter in the reality show, I'm A Celebrity…Get Me Out Of Here, she doesn't want to have a bad relationship with her and the reason behind this is her love towards her half-sisters Kylie Jenner and Kendall Jenne – claims an online report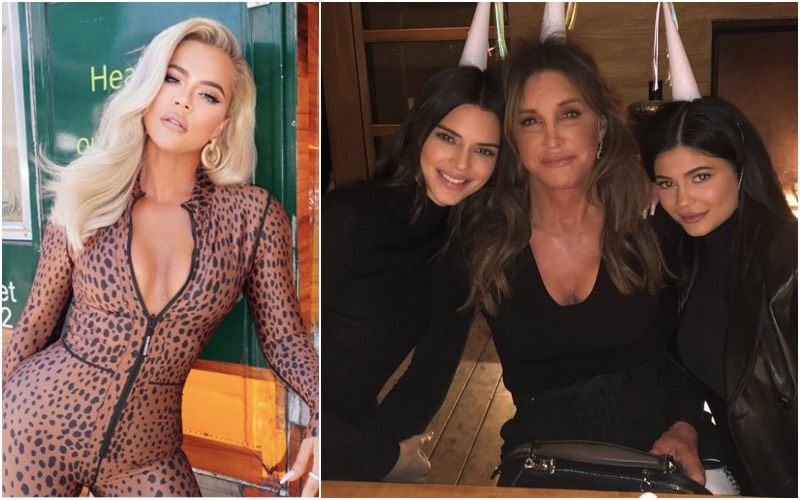 However, the latest we hear is that Khloé wants to remain friendly with her father Caitlyn and she is doing all this for the sake of her half-sisters and Kris Jenner's daughters Kylie Jenner and Kendall Jenner. Yes! According to Us Weekly, a source was quoted saying that Khloé hasn't cut off her former-step parent, Caitlyn, but she isn't as close as before her transition. Plus, the idea of not speaking to each other in 5-6 years is crazy.
ALSO READ: Caitlyn Jenner Snubbed, Receives No Letter From Daughters; Netizens Fume Over KarJenner Clan
The source continued it by saying, "They have seen each other, they have spoken. For her love of Kylie and Kendall, she wouldn't have a bad relationship with her." Talking about the half-sisters' relationship, we are pretty much aware about their sisterly bond (thanks to their Instagram account) and hence, it is pretty understandable of Khloé to think that way.
Image source: Instagram/ kyliejenner/ Khloé