Kim Kardashian Flaunts Estranged Husband Kanye West's Yeezy Footwear Amidst Divorce Saga; Couple Is Still On Good Terms It Seems
On Insta stories, Kim Kardashian shared a picture as she geared up for a workout routine. But fans managed to spot the husband Kanye West's brand Yeezy's footwear that she was sporting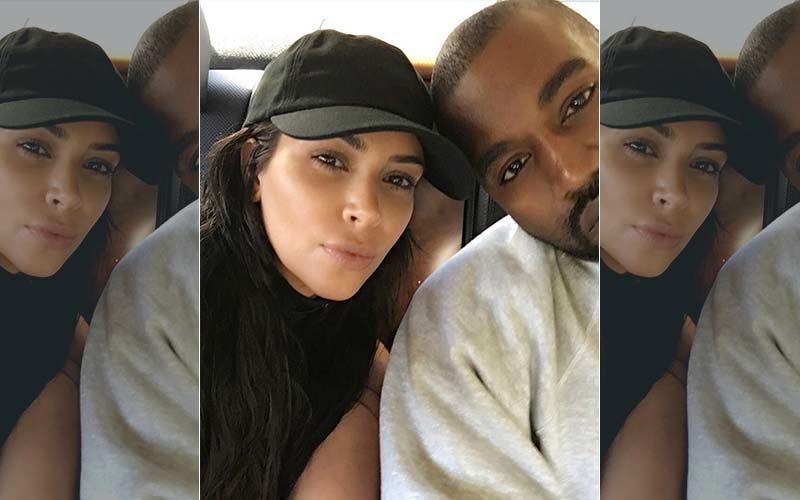 Kim Kardashian and Kanye West are on the path of separation. Their relationship has hit rock bottom and once a power couple is now living separately say the reports. It is being stated that Kim has already filed for a divorce from Kanye West. They have been married for almost seven years and have even four kids together. But amidst the divorce saga, Kim Kardashian shared a picture that had a Kanye West connection.
The SKIIMS founder took to her Insta Stories to share a picture from her workout session. She seemed to be gearing up for a heavy-duty workout with dumbbells and bands. But all that fans could focus on were the shoes that she was sporting. Kim Kardashian slipped into a very famous range from Kanye West's Footwear brand - Yeezy. The rapper self-designed these Yeezy Boost trainers that Kim was sporting in black and purple. It appeared that Kanye and Kim are still on amicable terms with this.
Amidst the divorce saga, it was reported that Kim Kardashian is still concerned about her husband Kanye's mental health. To ENews, a source had said, "The divorce has been difficult for him, but knowing that he has access to his little ones and has split custody is making the transition easier," further adding, "Kim and Kanye are in contact with regards to their kids. Kanye has hope that they will reconcile, but he is not expecting that in the immediate future."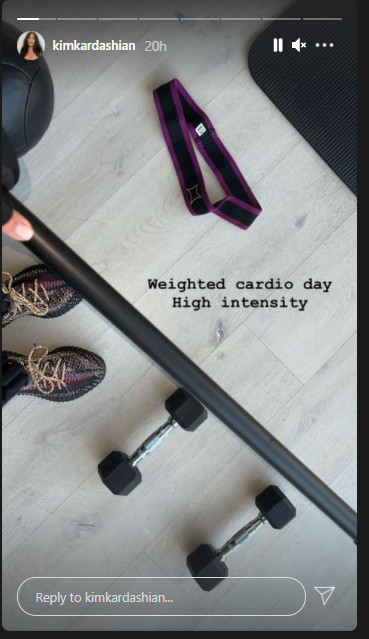 Image Source: Instagram/kimkardashian