Kim Kardashian Lands In Trouble Over A Roman Statue; Reports States Estranged Husband Kanye West Acquired Which Is Now Wanted By Italy
Kim Kardashian has no idea that her estranged husband Kanye West's bought a Roman artifact that now the US desperately wants to return to Italy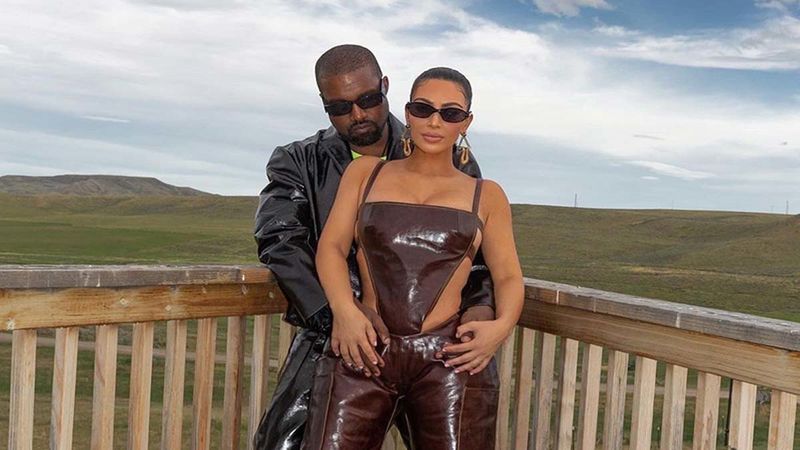 Model and entrepreneur Kim Kardashian as per reports in TMZ is an owner of an ancient Roman artifact which the US government is said to be in desperate need of as they have to return it to Italy. While Kim has denied making any such purchase, it has come to light the artifact was purchased by her estranged husband Kanye West. As per reports, the artifact owned by the star couple reportedly belongs to the 1st or 2nd-century post which Rome shipped it to the US in 2016.
Now the reason why Kim is at the centre of all this is that the model's name is on the paper, as she is said to have made this purchase via dba Noel Roberts Trust, but Kim has denied making any such purchase. The source informs it was only this week when Kim came across the fact that her estranged husband had bought it as part of big purchases he made. However, now the question is why Kanye bought, and why is Kim still in the dark.
Also because this artifact owned by the couple is said to be a cultural treasure for Italy, it is claimed that it was wrongly acquired from an archaeological site.
Vervoordt told TMZ that the statute in question was acquired by him from a French gallery that was bought from a German auction house. Vervoordt says, "At this point, there is no evidence that this piece was illegally imported from Italy. If investigation proves that the piece was exported from Italy without a proper export license from the Italian Ministry of Culture, then we will of course take our responsibility."
Image Source: Instagram/kimkardashian