Kim Kardashian has a massive following on Instagram, and the reality star makes sure she keeps her fans updated about her day, and shares a number of pictures and videos on her Instagram stories. However, her latest Instagram stories came as a bit of a surprise to her fans, as she was seen with bleached eyebrows and blonde hair. While fans have seen Kim Kardashian with many hair colors, this one left them a bit shocked, as she looked almost unrecognizable in the picture.
Kim Kardashian took to her Instagram stories to share a few behind-the-scenes pictures as she got ready for a photoshoot. First, she shared normal selfies of her in her black hair, styled in pigtails, however, the snap showed white cream bleach applied on both of her eyebrows. She said, "Guess what the vibe is on set today?" In another story, she was seen with blonde hair, and nearly invisible bleaches eyebrows. Showing off her bleached eyebrows first, she said, "It's really cute, guys. My bleached brows, I'm into it. Can't wait to show you guys the final look."
Her final look also consisted of blonde hair which were cut short, and gave a retro look due to the curls at the end. Her makeup consisted of smoky eyes, black eyeliner, and nude lipstick. Her fans were shocked to see this new look, however, Kim later shared that her transformation was just temporary, for a few pictures.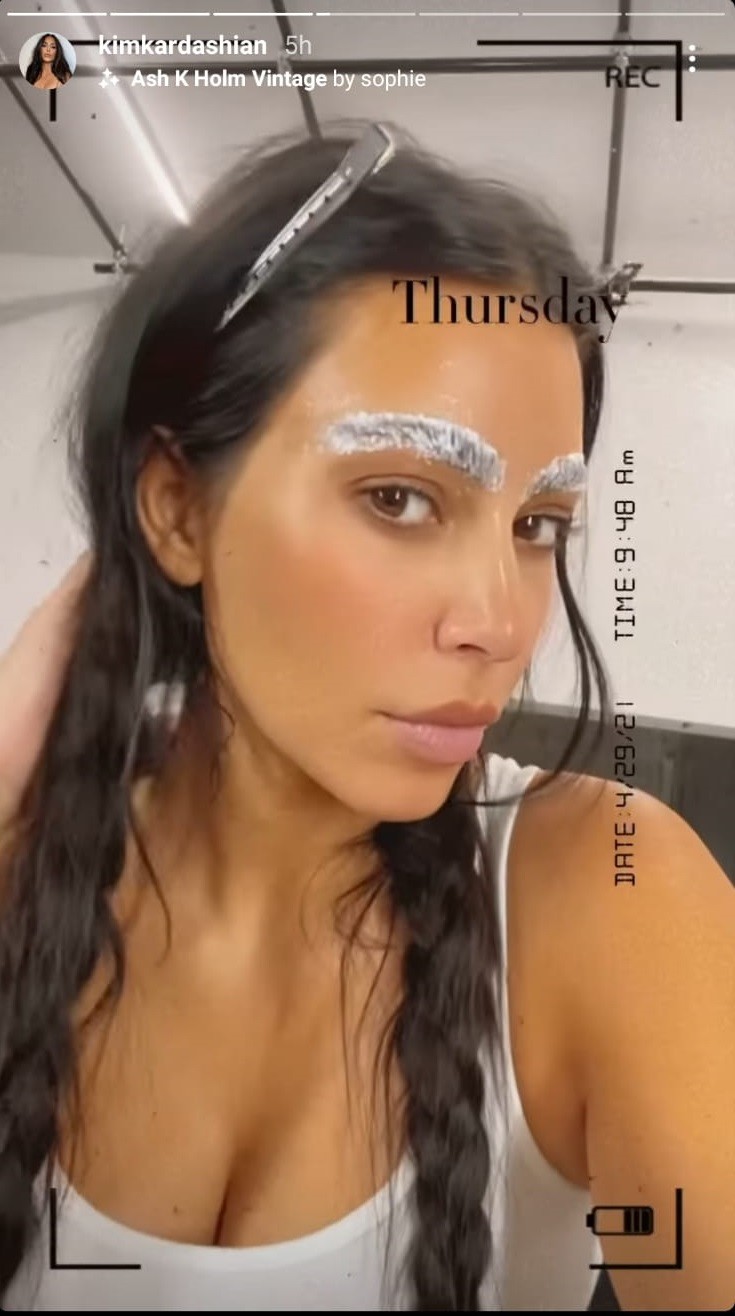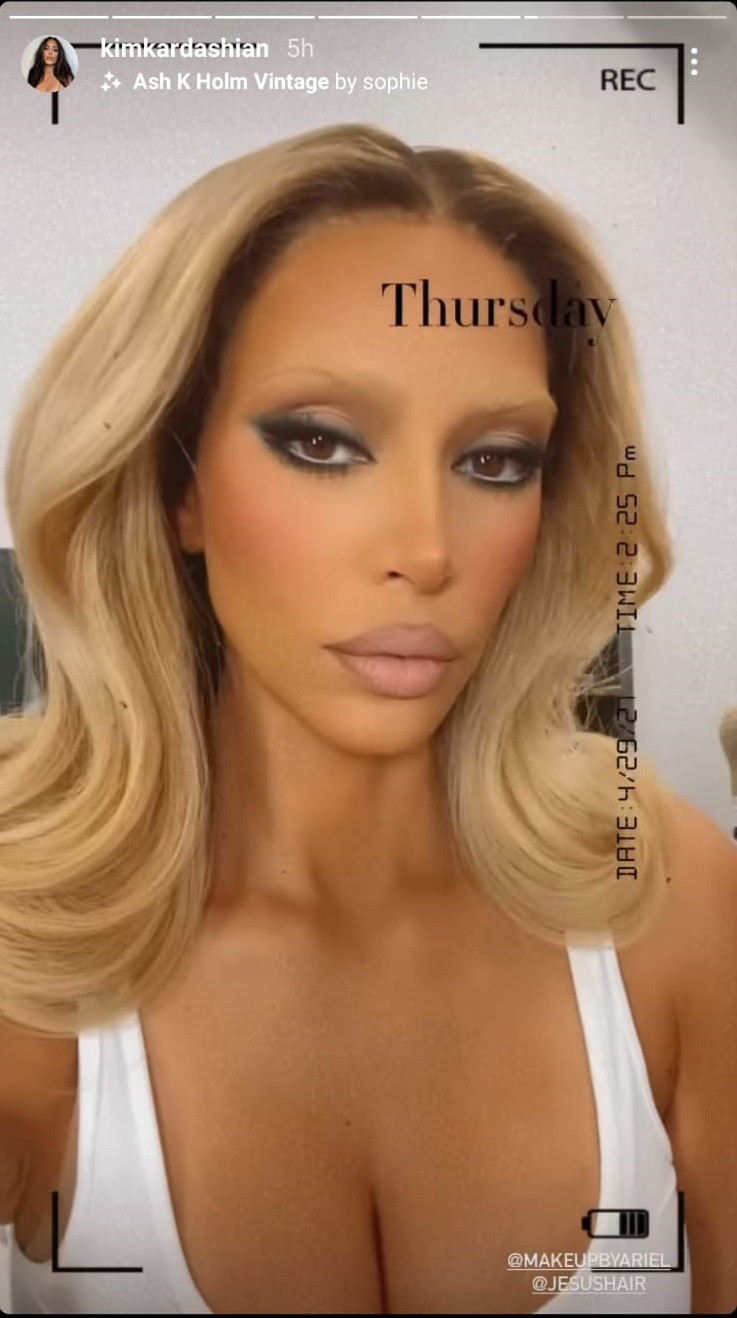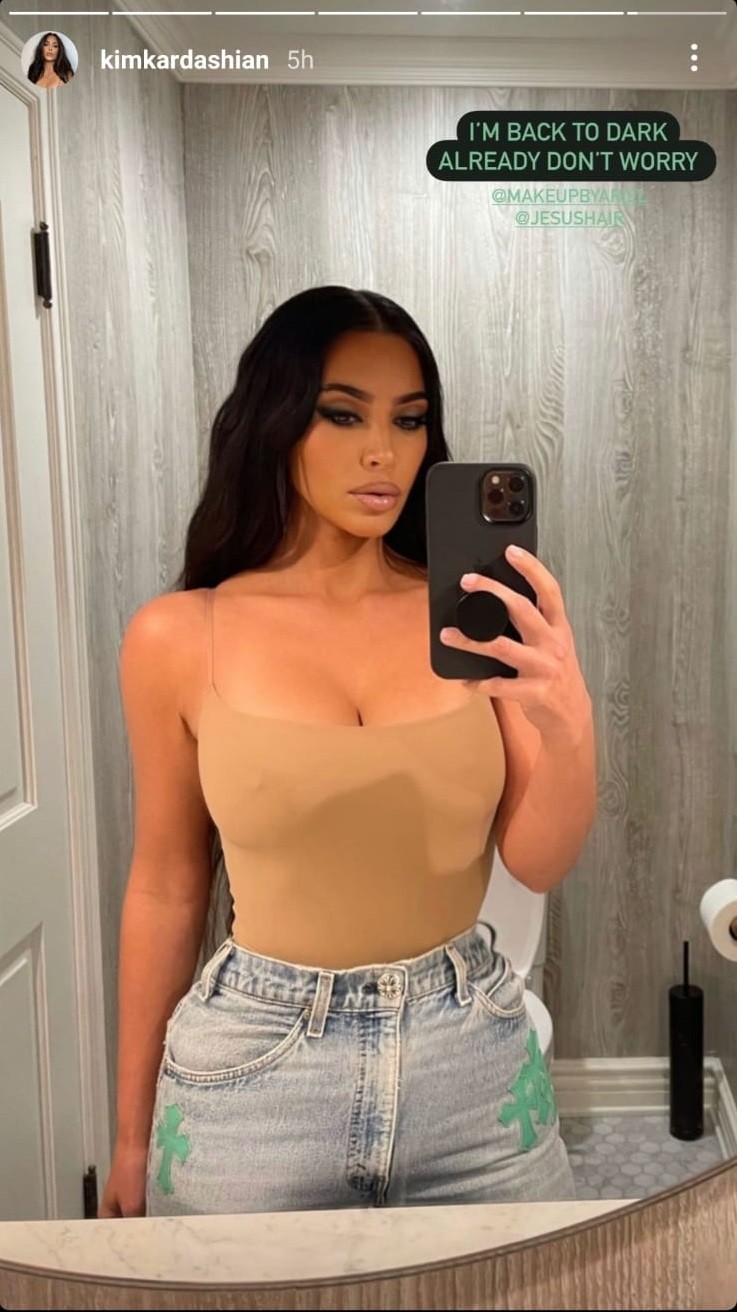 Image Source: Instagram/kimkardashian