Kim Kardashian's Miami Trip Was Exactly What She Needed Amidst Her Split From Kanye West; The Reality Star Is 'Trying To Heal From The Separation'
Kim Kardashian recently enjoyed a trip to Miami. As per sources, she went to Miami because she needed a mental getaway amidst her split from Kanye West. Read on!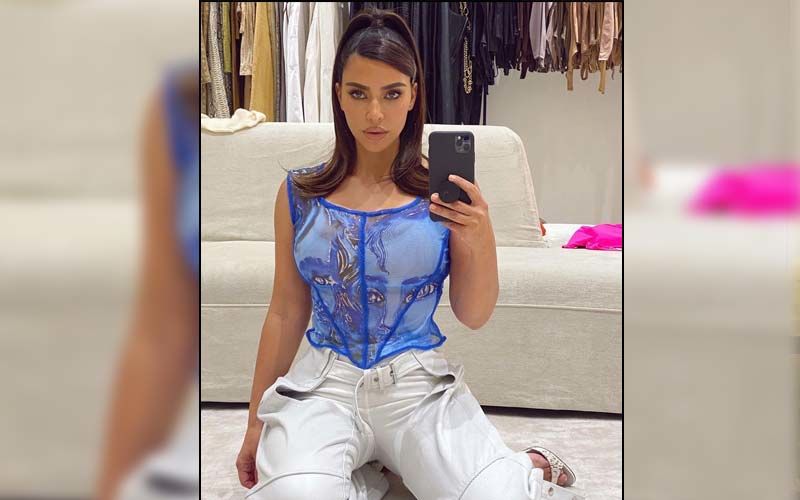 Kanye West and Kim Kardashian were one of the 'IT' couples of Hollywood. It came as a surprise when it was revealed that Kim Kardashian filed for divorce from the Grammy-winning rapper in February after seven years of marriage. As per latest reports, Kanye West wanted to end marriage with Kim Kardashian last year. Kim and Kanye's divorce is proceeding smoothly, and they keep making buzz every day for many reasons.
The Keeping Up With The Kardashian star recently enjoyed a trip to Miami and a source told HollywoodLife that it was exactly what she needed amidst her split from Kanye West. During her trip, Kim was joined by her many celebrity friends including Victoria Beckham, Jonathan Cheban and others.
The source revealed, "Kim went to Miami to support her friends and because she needed a mental getaway. The trip was quick and easy because she wanted to get back for Kourtney's birthday. She had a lot of fun and didn't see anything wrong with it. She's been busier than ever and works hard and she's really trying to heal from this separation, so she went."
A few weeks ago, Kris Jenner made an appearance on Ellen DeGeneres' talk show and updated fans on how Kim Kardashian is doing amidst her divorce from the rapper. Kris Jenner said that the reality star is doing good and she is really, really busy working on all her different projects. Kris further added that she's not sure how she does it with all those grand babies but she's got a lot of energy. Adding to that, Kris Jenner said that 'Kim is so focused and she's just passionate about the whole thing and everything she stands for.' Kim and Kanye have four kids together - North, Saint, Chicago and Psalm.
Image Source:Instagram/KimKardashian