Kourtney Kardashian And Ex Younes Get Cosy At A Night Club; Have Been Going Out For Months - Reports
Kourtney Kardashian, mother of three, seems to be having a great time in Miami. She recently went partying with Kendall Jenner and Bella Hadid and was caught chilling with ex-boyfriend Younes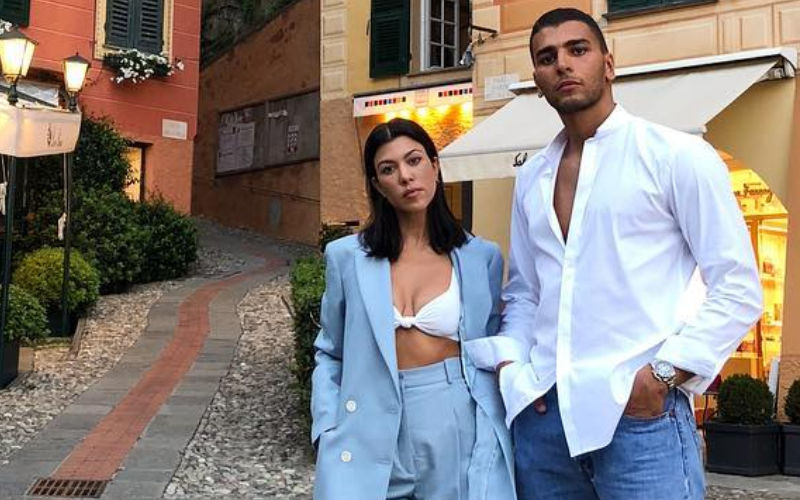 Kourtney Kardashian who is currently in Miami to attend Art Basel is having a good time. She went partying in LIV along with sister Kendall Jenner and supermodel Bella Hadid. And guess who she bumped into? Well, none-other-than ex-boyfriend Younes. A picture of these two chilling together and enjoying themselves near the DJ booth of the nightclub has hit the internet. Now, reports claim that Kourtney and Younes appeared very cosy at the nightclub and that they have been a thing for months.
According to a TMZ source, Younes and Kourtney have been going out for months and are keeping their relationship under the wraps only because they are taking it slow. A partygoer has informed the portal that Younes and Kourtney were getting quite cosy in the corner of the nightclub and even though they avoided getting clicked together, a picture of them chilling and partying together made it to the internet. In the image we see Kourtney dancing with Younes standing behind.
(Also Read:
Kim Kardashian Chucks All Plastic Bottles After Netizens Bashes Sis Kourtney Kardashian For Using One In KUWTK)
It was in August 2018 that Kourtney and Younes had called it quits, however, they remained to be friends. Earlier this year, they were spotted together enjoying a beverage at a coffee shop. Further, E! News has also reported that these even attended the Dior show in Miami, however, separately. "Younes and Kourtney are in Miami separately but have run into each other several times now. They were both at the Dior show and have been in touch throughout the week since seeing each other," a source said. Supposedly this night out at LIV was a planned thing.


Image Source: Instagram/younesbendjima