Kylie Jenner Announces Her Second Pregnancy; Little Stormi Kissing Her Mom's Belly Is The Sweetest Thing On The Internet You Will See - WATCH VIDEO
Kylie Jenner announces her second pregnancy on IGTV Instagram. She has earmarked every milestone from finding out about the pregnancy to Stormi who hugs and kisses her belly.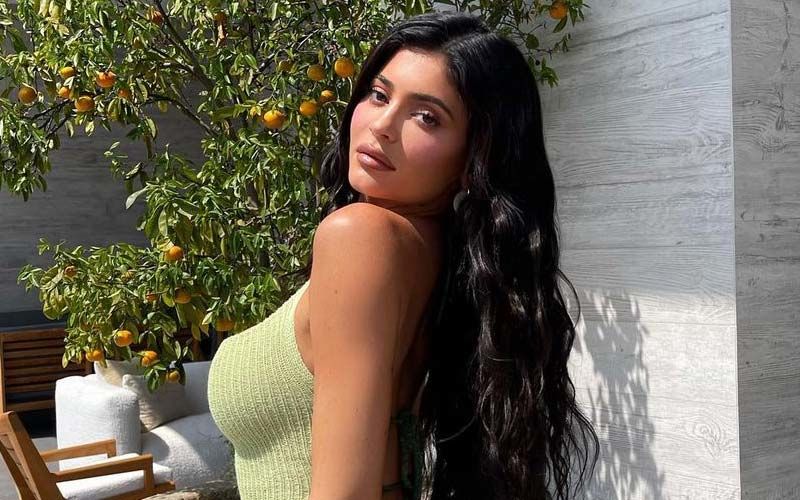 The speculations of Kylie Jenner's second pregnancy have been doing rounds of the media for several months. The make-up mogul, recently stated that she and Travis are expecting the second child now and the world has been waiting for Kylie's pregnancy bytes for a while now. The long wait was put to an end just a couple of hours ago, as Kylie shared a video confirming the news.
A memoir of her pregnancy journey so far has been shared on the IGTV video of Kylie's Instagram handle. She has earmarked every milestone from finding out about the pregnancy to the first sonogram to the family finding out, and Kylie's intimate moments enjoying the pregnancy with Scott, finally ending with Stormi who hugs and kisses her belly.
Kylie along with Travis and Stormi shared bytes of when they visited the hospital for check-ups and their emotional excitement about the same. Kris Jenner too, makes an appearance in the video wherein Stormi hands her the pictures of the sonogram. The real catch in this video is Stormi kissing Kylie's bump in the end and this reaction has stolen our hearts.
Back in August, Page Six announced Kylie's second pregnancy. The report also stated that the whole family was thrilled with the news. Khloe Kardashian, Kim Kardashian, Kendall Jenner, Kourtney Kardashian too reacted on social media!
Jenner and Scott officially split in October 2019 but are committed to co-parenting Stormi and the new baby. Kylie has been wanting to give Stormi a sibling for a while and she is thrilled that she and Travis are pregnant again. During an Instagram Live, she told close friend Stassie Karanikolaou that she wanted as many as "seven kids down the line, but not right now." She has been enjoying her pregnancy in private.
Now that Kylie is back in the spotlight and flaunting her healthy pregnancy, fans, friends and family too, are overwhelmed in sharing the joy!
Image source: Instagram/kyliejenner