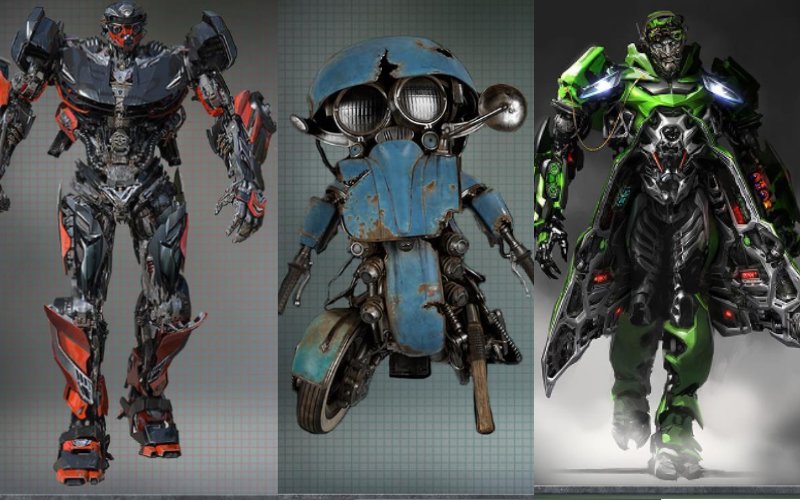 The concept art of the new Transformers film, Transformers: The Last Knight has hit the Internet a while ago and looks very impressive. The photos give out the first official look of some of the characters in the film.

The characters introduced are Hot Rod, Crosshairs, Sqweeks and Drift. The images reveal the character's name, height and personalities.

SpotboyE.com had earlier revealed a Vespa based Transformers straight from the sets, Sqweeks.
This is the fifth film in the Transformers series. It is directed by Michael Bay and Mark Wahlberg will reprise his role, along with Josh Duhamel and Tyrese Gibson. Transformers: The Last Knight will hit theatres on June 23, 2017.
(SpotboyE reveals Vespa based Transformer in Transformers: The Last Knight, June 23)

Concept art is the base of any CGI heavy film. This time round, the characters look much darker than the previous instalments in the concept art, something that almost always carries onto what comes out on the screen too.

The first Transformers film hit theatres in 2007, starring Shia LaBeouf as Sam Witwicky. That was followed by Transformers: Revenge of the Fallen in 2009, Transformers: Dark of the Moon in 2011 and Transformers: Age of Extinction.


Thumbnail Image Source: instagram/transformersmovie