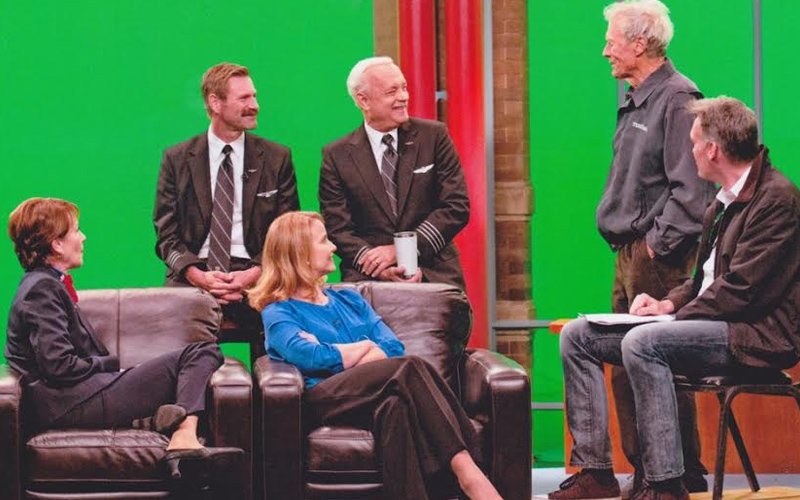 Remember that scene where the entire crew appears on David Letterman in Sully? That was the crucial scene that made the film so much realistic, right? Well, we were surprised to know that it wasn't really David Letterman out there. The guy who was physically there was Jon Donahue.

He shared this post via his Facebook and said:
!THROWBACK THURSDAY! I had the honor to play David Letterman behind the scenes for the new film #Sully. However, you won't see or hear me in the movie, as the real David Letterman will be edited into the final scene! I was invited to work on the project last November for two weeks of shooting in LA. I had a blast performing with this talented cast and directed by movie icon and childhood hero, Clint Eastwood, who, after we shot this scene, referred to me as 'David Letterman'...always with a grin on his face. I told him I'd be happy to play Dave again in "Sully II"...we'll see. I'm looking forward to finally watching the film tonight at the same place where we shot this scene, historic Warner Bros. Studios.




That's what we call a stand-in. They are usually used when there are scenes that the lead actors aren't comfortable doing, like intimate scenes – or even scenes for which the actors don't exactly have time for.

Well, goes to show what GFX can do to make a film much more realistic, right?


Image Source: Sandiegouniontribune